Current projects

aDvANCE London 2 November 2013 - May 2014
This year the aDvANCE 2 project is unique; working in partnership with two schools, two Music Services and the Philharmonia Orchestra.  The project involves over 100 young people.
Students from Richmond Park Academy and Feltham Community College form one group and The Royal Ballet School year 10 pupils a separate group.  Each have been meeting for weekly sessions with Bim Malcomson to create a unique piece to excerpts from The Firebird score. Similarly, young musicians from Richmond and Hounslow have been joined by professional musicians from the Philharmonia Orchestra to rehearse selected sections of The Firebird to accompany the final performances of the piece.
The final piece of choreography will be accompanied by a live orchestra of young musicians from both Music Services and the project will culminate in two performances in the Margot Fonteyn Theatre at The Royal Ballet Lower School.
Past projects

aDvANCE National January 2014 – February 2014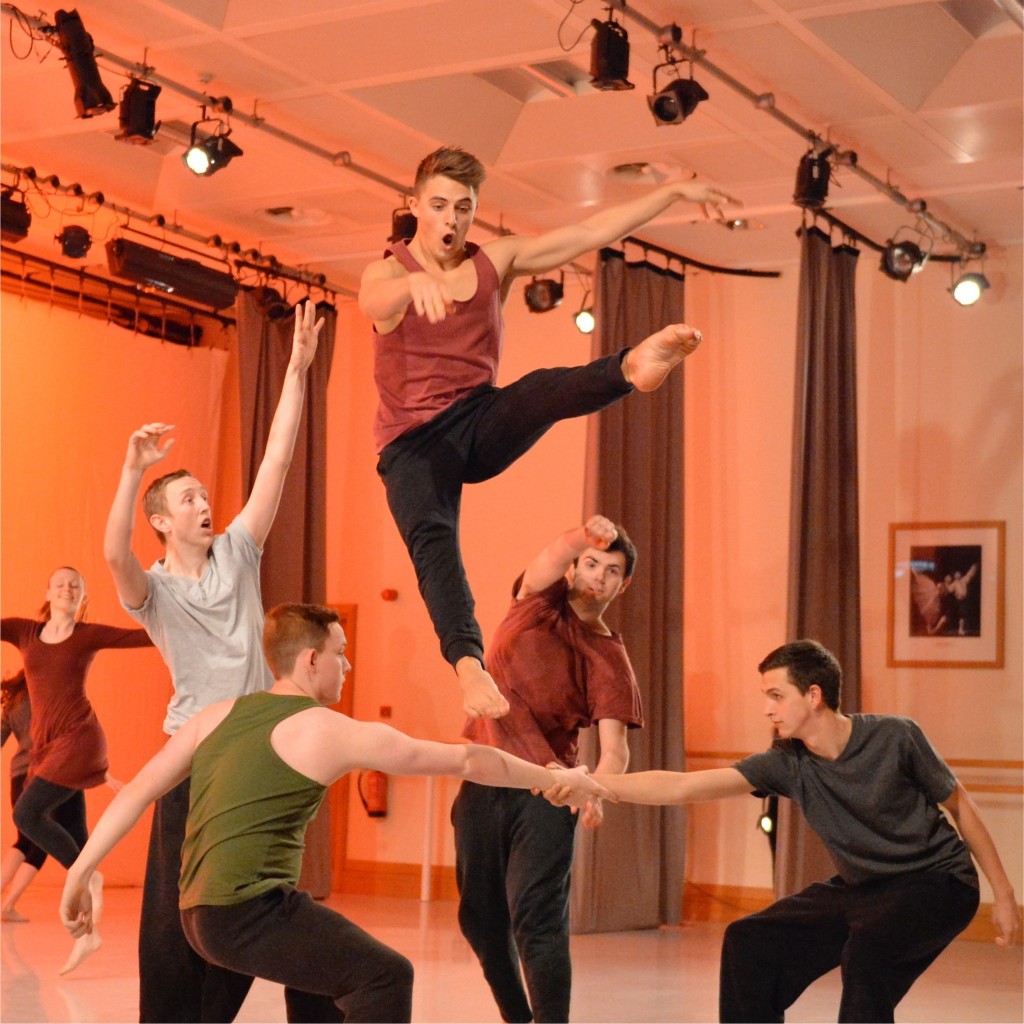 Photo: Brian Slater
 The aDvANCE National project started in January 2014 with young dancers from 5 partner colleges visiting The Royal Ballet School. They observed vocational ballet training, before having a go themselves.
The dance teacher at each college then worked with a specialist teacher from the Dance Partnership & Access Programme to creatively explore heritage repertoire, The Dream, by Royal Ballet choreographer Sir Frederick Ashton.  Royal Ballet Students worked  with the same theme in their weekly chorography sessions and collaborated with a composer who created an original score for their work.
In March 2014,  the 75 BTEC dance and performing arts students visited The Royal Ballet School to perform dance pieces created through this exciting collaborative project.