Life at The Royal Ballet School is exciting and demanding in almost equal measure. Students pursue a rigorous academic programme alongside their dance studies as well as enjoying the social benefits of living as part of a supportive and vibrant community.
Read our Boarding Principles and Practice document
White Lodge
White Lodge, a former Royal residence, in the heart of Richmond Park, is home to Years 7 to 11 as it has been since 1955. Most students board at the School but all students, day or boarding, are an integral part of the White Lodge family whose previous members have included Darcey Bussell, Christopher Wheeldon, Rupert Pennefather, Edward Watson and Lauren Cuthbertson.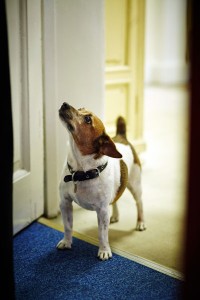 Between dancing and studying the students can enjoy a game of tennis in the beautiful gardens, relax in one of the common rooms or play a game of table football in the conservatory that used to be a favourite of Queen Victoria!
Covent Garden
Covent Garden plays host to the senior students (Years 12 to 14 but referred to as 1st, 2nd and 3rd Years) in a purpose-designed building immediately behind the Royal Opera House and linked at fourth floor level by the stunning Bridge of Aspiration.
All senior students board: 1st Years at Wolf House in Baron's Court, and 2nd and 3rd Years in Jebsen House and Long Acre, a few moments away from the School.
The houses provide a safe and supervised environment where students can begin to learn the key life skills that will prepare them for working in a ballet company.