Teaching Character Dance to Vocational Students
26th May 2015

-

29th May 2015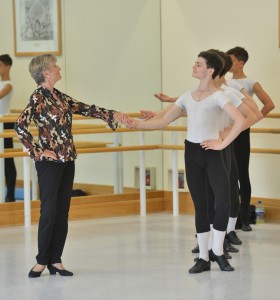 This four day intensive course will be led by Amanda Maxwell, Character Dance Teacher at The Royal Ballet School.
Participants will study the Character Dance Programme by Madame Maria Fay currently taught by Amanda.
The course is aimed at teachers of vocational students in Year 9 and above and will include analysis of both the male and female training programmes.
Each day will run from 10am-5.30pm and will comprise six hours of study, plus an hour for lunch and two 15 minute breaks.
Course outline
Tuesday 26 May – Hungarian Court Dance
Wednesday 27 May – Polish Court Dance
Thursday 28 May – Russian Character Dance
Friday 29 May – Hungarian Gypsy Dance
Participants will be asked to contribute actively in the sessions and may sign up for the complete series or individual sessions.
How much will it cost?
The fee for each day is £150.
How to book
Booking is now open – please fill out our application form here.