Become a Young Philanthropist

This new group is an exciting opportunity for younger supporters to engage with The Royal Ballet School and witness the training of some of the most talented ballet dancers.
Support received from The Royal Ballet School Young Philanthropists collectively will sponsor a ballet which will be performed as part of the Summer Performances at Opera Holland Park. Young Philanthropists will have the opportunity to visit the School and experience a behind-the-scenes rehearsal and to meet some of the students and artists involved. This is alongside further opportunities to attend School performances and events throughout the year at both White Lodge and the Upper School in Covent Garden.
Young Philanthropists are asked to donate £41.66 per month (£500 pa) upwards and will receive:
An opportunity to visit The Royal Ballet School to watch the sponsored ballet in rehearsal
Priority booking for Royal Ballet School events throughout the year
Priority booking for the Summer Performances at Opera Holland Park with a special drinks reception for the Young Philanthropists
Priority booking for the Royal Ballet School Matinee at the Royal Opera House
Encore – The Royal Ballet School's E-newsletter and the Annual Review
Acknowledgement in The Royal Ballet School's Annual Review and on the website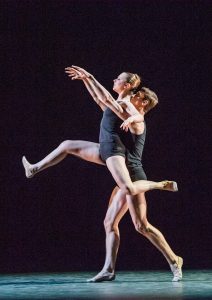 The Young Philanthropists is a rewarding place to start your philanthropy and support some of the most exceptionally talented young dancers. Acknowledging the busy schedule of a younger supporter, the School aims to be flexible with arranging Young Philanthropist engagements. We welcome inaugural members to help us shape this exciting new group by suggesting ideas and providing feedback on their experience.