Sponsor our Summer Performances
Without the tangible experience of performance, young dancers cannot fully understand what it takes to turn the steps they have studied into something magical and exhilarating for an audience.
We offer our students many opportunities to perfect their performance technique by dancing in a variety of productions, nationally and internationally throughout the year.
At the end of the academic year, a season of performances takes place comprising four performances at Opera Holland Park and concluding with a matinée performance on the main stage of the Royal Opera House, accompanied by a full orchestra.
These performances sell out almost immediately and generate much interest from the dance press.
Sponsorship opportunities are offered for both Opera Holland Park and Royal Opera House performances.
Summer Performance Sponsors receive:
Prominent recognition in the printed programme
A full page of advertising in both programmes
An agreed number of VIP tickets to the performance and VIP reception
A private drinks reception for the Sponsor's guests if preferred
Branding opportunities at Opera Holland Park
Inclusion in any media and promotional material relating to the Summer Performance
Invitations to other Royal Ballet School events throughout the year
Encore – The Royal Ballet School's termly e-newsletter
Grateful acknowledgement on the School's website and in its Annual Review
If you are interested in becoming a future sponsor of The Royal Ballet School Summer Performances, please contact the Head of Development and Communications.

Former Birmingham Royal Ballet Artistic Director, David Bintley setting his new choreography, Springtime for The Royal Ballet School Summer Performances 2016
Sponsor a ballet
Every year the Artistic Director sources classical and contemporary repertoire to showcase the skills of the students at the various stages of their development, ranging from heritage ballet to more recently created works.
These ballets are performed by the students during overseas tours and as part of the Summer Performances at Opera Holland Park and the Royal Opera House.
Choreographers or their répétiteurs, come to the School to teach the students their ballet and to set it for the Opera Holland Park and/or Royal Opera House stage. Sponsorship is required to meet the cost of their travel, accommodation and fees, costumes, sets and sometimes performance/music rights.
Sponsorship of a ballet is between £5,000 and £10,000.
Sponsor new choreography
Two or three new choreographic works are commissioned each year from established and emerging choreographers. These form an exciting feature in the Summer Performances and are often performed on overseas tours.
Working collaboratively with the students, choreographers create their work in the School's studios. The cost of their fees, travel and accommodation all have to be met, together with the design of costumes and sometimes a set, together with any music rights. The School is constantly seeking support for these exciting new works.
Sponsorship of a new choreography is between £5,000 and £10,000.
Ballet and choreographic sponsors receive:
Opportunity to watch the choreographer or répétiteur rehearse/create on the students
Tickets to the Summer Performances at Opera Holland Park and the Royal Opera House and to a VIP reception
Acknowledgement in the printed programmes
Invitations to all Royal Ballet School events throughout the year
Encore – The Royal Ballet School's termly e-newsletter
Grateful acknowledgement on the School's website and in its Annual Review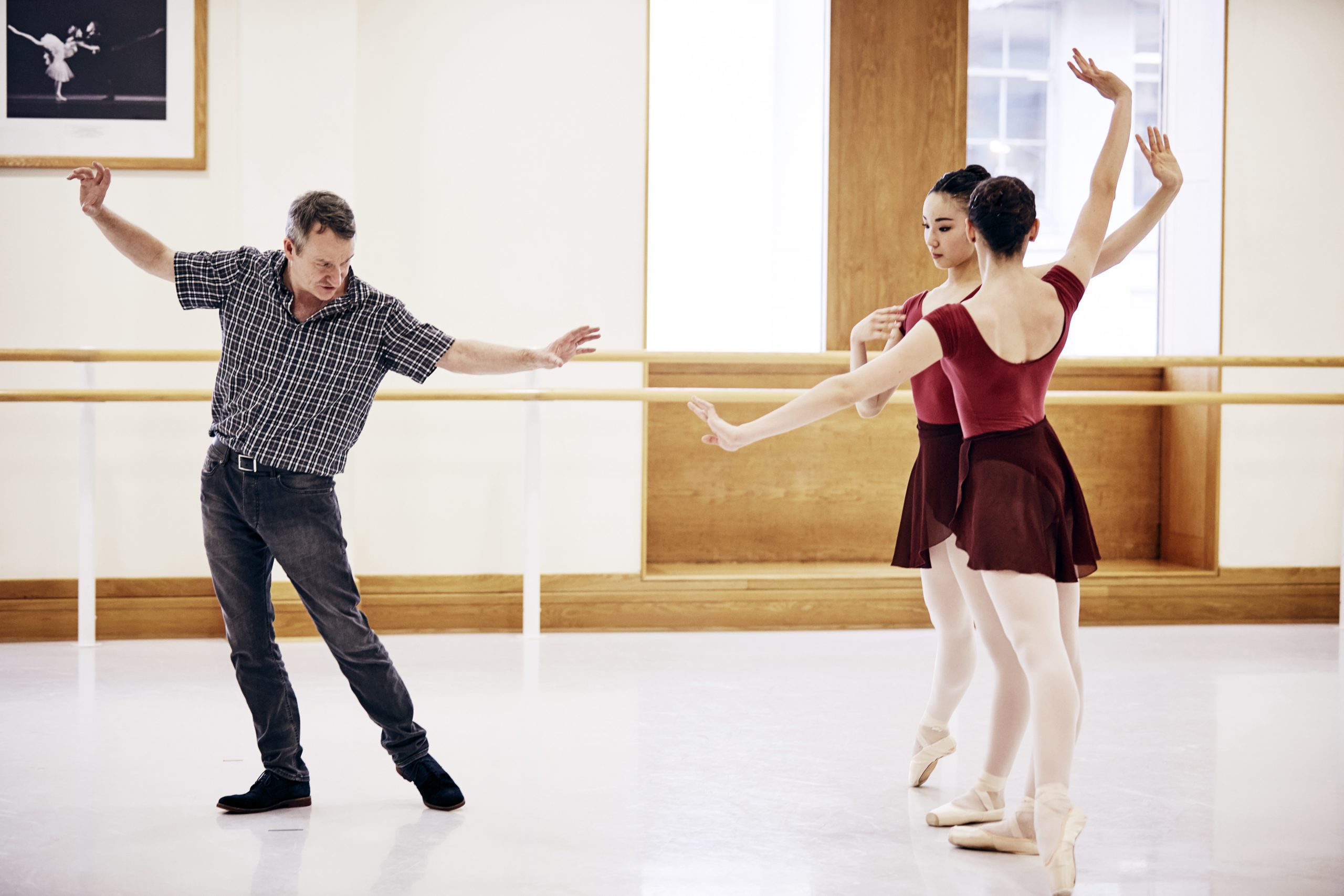 If you are interested in supporting performances by The Royal Ballet School, please contact:
Head of Development and Communications
+44 (0) 20 7845 7070