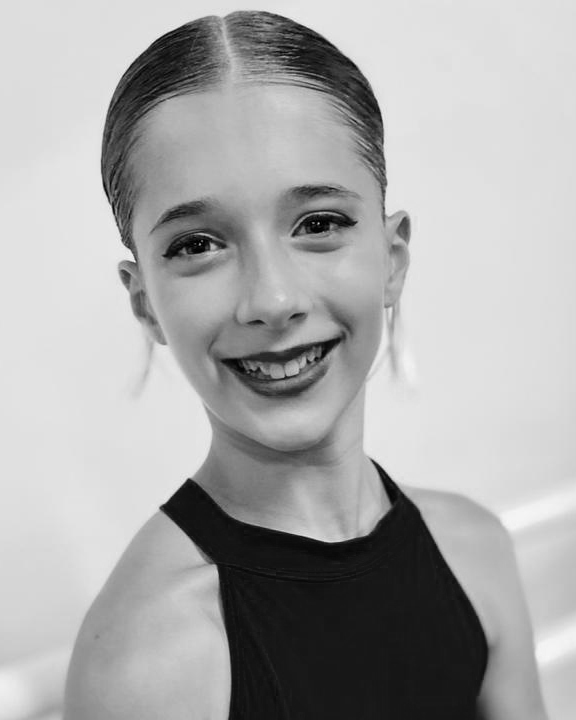 Luísa started dancing at the age of three. At five years old she joined Balé Jovem de São Vicente and started taking classes with her current teachers Geyssa Alencar, Sabrina Olimpio and Carol Pagano. When she was seven she was invited to take part at Balé Jovem's Competition Group where she won a lot of prizes in many different competitions in Brazil and abroad.
At the age of nine she started classical and repertoire performances such as Paysant, Harlequinade, Sleeping Beauty and La Fille Mal Gardeé. She won several awards, summer classes and nominations in competitions like Passo de Arte Grand Prix Finals, Joinville Brazil, Pridansp Brazil and Santos Dance Festival.
At the moment she is taking regular classical and contemporary classes in Balé Jovem de São Vicente. Luísa's commitment and determination allowed her to perform as Clara in The Nutcracker and gave her lots of stage experience.
Some of her accomplishments include participating in Tanzolymp German Finals 2020, where she won second place in Neoclassical Dance Group and being placed in third place at Youth America Grand Prix 2021.
Christhopher Powney first saw Luísa dance at the Youth America Grand Prix Brazil Finals, in 2021, and she was invited to be part of The Royal Ballet School International Scholars Programme.
On being named a Royal Ballet School International Scholar, Luísa said:
'I would never have imagined getting here, but with a lot of dedication and focus, everything is possible. I can only be thankful for this unique opportunity. I'm thrilled with the invitation. I hope to spread to everyone the love I feel about dancing. I'm very happy about the decision I made as a child to follow this path. Thank you very much Royal Ballet School for the invitation. This is a dream coming true.'