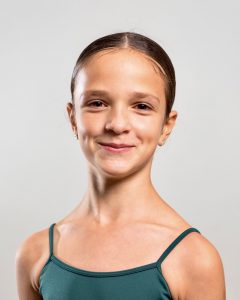 Milly attends regular dance class at Malta's Seed Dance Studios under the guidance of Ms. Marisha Bonnici as well as ballet classes as part of her school curriculum at St. Michael Foundation.
Milly has received distinctions in her classical ballet examinations, recently reaching Grade 4.
She has participated in several competitions and was invited to attend the finals of 2020's Youth American Grand Prix. In May 2021, Milly reached the finals of the virtual Global Dance Open Competition.
In November 2020, Milly was accepted for The Royal Ballet School's Spring Intensive 2021 and participated virtually due to Covid-19 restrictions. This summer, Milly will attend American Ballet Theatre's Online Summer Intensive following her successful audition.
Milly was invited to join our International Scholar's programme by our Artistic Director, Christopher Powney, after he saw her dance at White Lodge as part of our international auditions.
On being named a Royal Ballet School International Scholar, Milly said:
'I am very honoured to have been chosen as a Royal Ballet School International Scholar and l still cannot believe it! Being part of The Royal Ballet School is a dream come true and a great opportunity for me to learn from the best.
I am very excited and looking forward to practicing what I love most, dancing. I am also excited to meet the teachers and to make new friends.
I would like to thank my teacher for her support and The Royal Ballet School for giving me this great opportunity. I look forward to learning and growing as a dancer.'