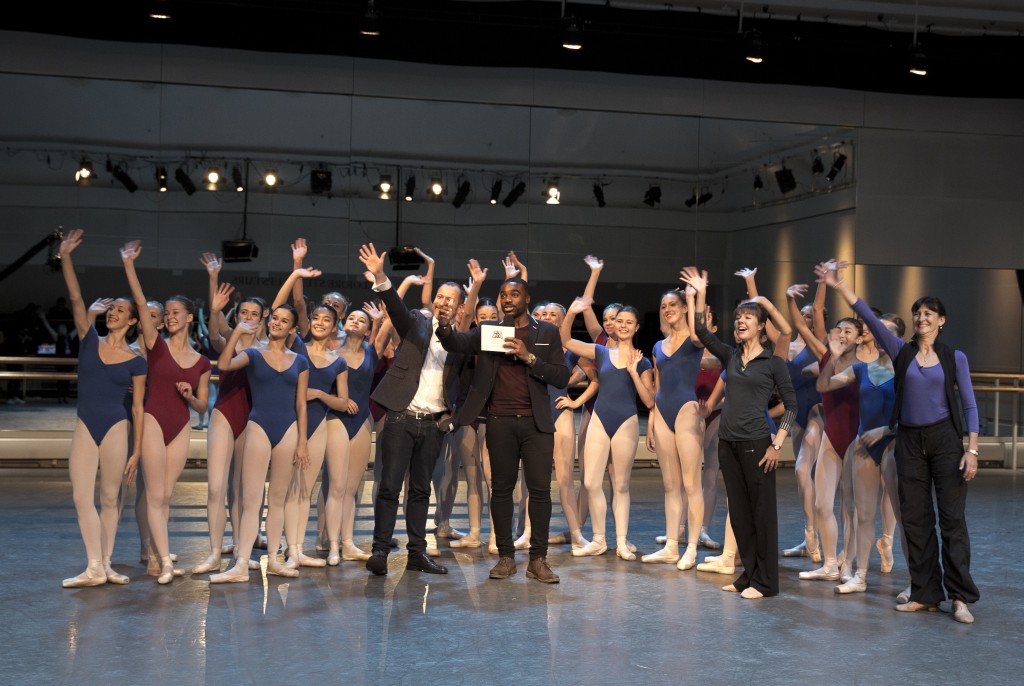 Our students were broadcast to thousands of ballet fans around the world yesterday as part of live streaming from the Royal Opera House for World Ballet Day 2015.
The event saw five of the world's top ballet companies air live recording from their classes and rehearsals, including interviews with top Directors, choreographers and dancers.
The Royal Ballet's portion of the 23-hour streaming included 3rd Year students Gabrielle Beach and Joseph Sissens, working with alumna and Royal Ballet Young Choreographer Charlotte Edmonds. Then girls from our 2nd and 3rd Years were filmed rehearsing 'snowflakes' from The Nutcracker with Sam Raine and Royal Ballet School teacher Nicola Tranah in the Clore Studio.
Watch the broadcast from The Royal Ballet here:
Photo gallery – click to enlarge