'I think the best part of being a Royal Ballet School graduate is the vast web of alumni we have around the world.'
– 2016 graduate
Since it started in 1926, the School has trained many of the world's finest classical dancers – including Margot Fonteyn, Kenneth MacMillan, Antoinette Sibley, Anthony Dowell, Anya Linden, Jonathan Cope and Darcey Bussell.
Today, the School continues to develop the talent and technique of young dancers and choreographers from all over the world, some of whose names may, one day, be as illustrious as those before them.
Alumni of The Royal Ballet School are part of a global community of dance professionals and enthusiasts. Leaving the School is not the end but the beginning of a lifelong link to us and to your fellow graduates.
Stay in touch
All former full-time students who attended the School automatically become alumni upon leaving. Whether you are a recent graduate, or you've been away for a while, we are keen to hear your news and, with your permission, share it with other alumni.
Please note: if you are a graduate and haven't already heard from us, we do not have your current details. Please take a moment to fill out our online form with your details so we can add you to our alumni network.
If you have any news or an experience to share, please contact us at [email protected].
If you are still in touch with anyone who attended the School, we would be grateful if you could direct them to this page and encourage them to send us their details.
Please be assured that all personal details will be treated in strict confidence in accordance with the Data Protection Act 1998.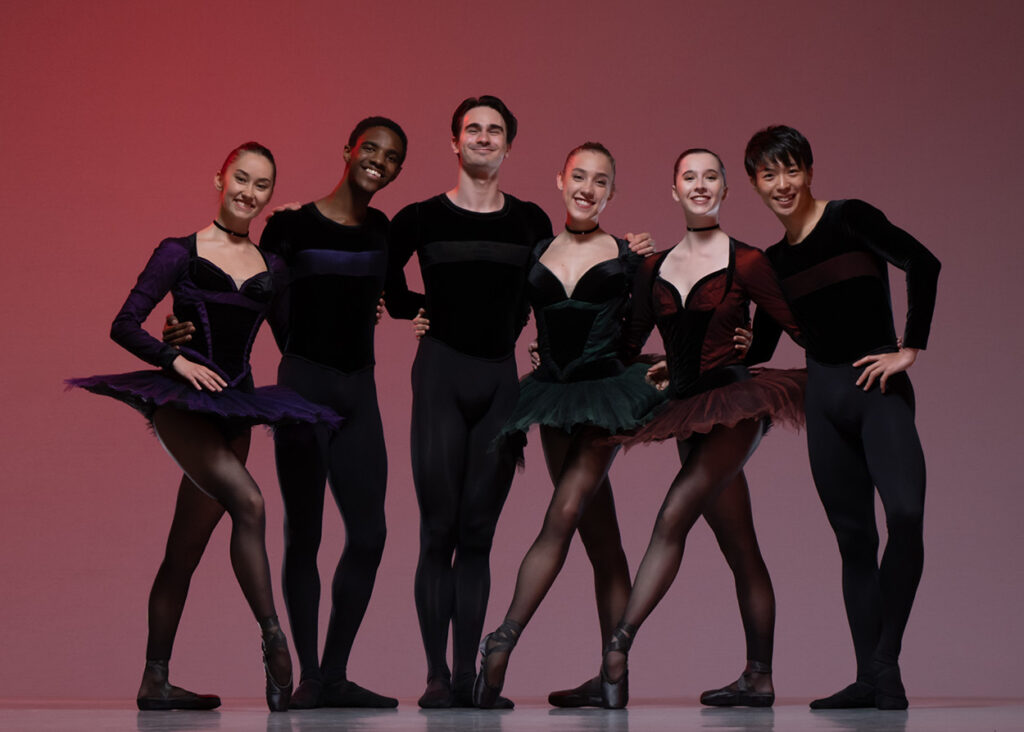 Benefits
Receive our annual alumni e-newsletter to hear news and updates from alumni
Reconnect will friends, old and new
Be the first to hear about School events
Graduates of the School include:
Reid Anderson
David Ashmole
Matthew Ball
Margaret Barbieri
Leanne Benjamin OBE
Deanne Bergsma
David Bintley CBE
Jamie Bond
Baroness Bull (Deborah Bull)
Dame Darcey Bussell DBE
Joseph Caley
Alexander Campbell
Chi Cao
Michael Clark
Alina Cojocaru
Lesley Collier CBE
Adam Cooper
Jonathan Cope CBE
Michael Corder
Lauren Cuthbertson
Peter Darrell CBE
Sir Anthony Dowell CBE
Samara Downs
Viviana Durante
Wayne Eagling
Julia Farron
Alessandra Ferri
Dame Margot Fonteyn DBE
Christopher Gable CBE
Matthew Golding
Alexander Grant CBE
Dame Beryl Grey DBE
Christopher Hampson
Marcia Haydee
Francesca Hayward
Momoko Hirata
Stephen Jefferies
Tetsuya Kumakawa
Jiri Kylian
Jeanetta Laurence OBE
Anya Linden CBE
Donald MacLeary OBE
Sir Kenneth MacMillan
Russell Maliphant
Dame Monica Mason DBE
Delia Mathews
Pamela May OBE
Steven McRae
Laura Morera
Vadim Muntagirov
Yasmine Naghdi
John Neumeier
Marianela Nunez
Michael Nunn OBE
Kevin O'Hare CBE
Ashley Page OBE
Dame Merle Park DBE
Robert Parker
Sergei Polunin
Marguerite Porter MBE
Jenna Roberts
Nao Sakuma
Marcelino Sambé
Bruce Sansom
Lynn Seymour
Antoinette Sibley
Tyrone Singleton
Wayne Sleep OBE
Gailene Stock CBE, AM
Marion Tait CBE
William Trevitt OBE
William Tuckett
David Wall CBE
Edward Watson MBE
Christopher Wheeldon OBE
Sir Peter Wright CBE
Miyako Yoshida
Monica Zamora