International Scholars Programme

The Royal Ballet School's International Scholars Programme identifies exceptional talent in young ballet students who live outside of the United Kingdom.
This exclusive programme offers a very select number of gifted students, aged 11 to 15 years, a range of special opportunities. This honorary award recognises that some children are not ready to live abroad, or do not have the means to do so, and acknowledges their ability by providing unique access opportunities.
Not only will they be invited for selected weeks to train in The Royal Ballet School System of Training at White Lodge in Richmond Park, our International Scholars will be ambassadors, representing The Royal Ballet School internationally.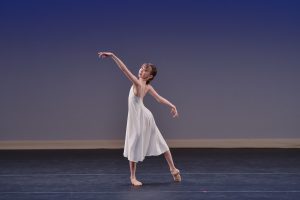 Selection for the programme is by special invitation only. International students who are not training at a major international vocational school and are identified as having outstanding potential for classical ballet may be invited by the Artistic Director to join the programme. This is the only method for gaining a place on the programme. There are a maximum of ten places on the programme available in any given academic year.
Scholars are dancers who, at the time of selection, are seen as having the potential to join the School. However, a place on the full-time programme will only be offered in future if a Scholar continues to maintain their high standards as a dancer and meets our admissions criteria. Although the intention is for a Scholar to join the Royal Ballet School the School cannot guarantee a full-time place in the future.
1 - The programme offers Scholars the ability to train and be seen regularly by The Royal Ballet School while living at home and training with their current dance teacher in their local community. International Scholars may attend:
 White Lodge during term time for block periods of one to three weeks
and/or
The White Lodge Summer School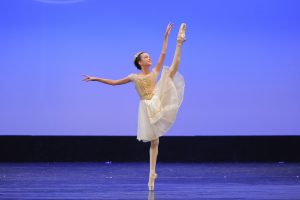 2 - Tuition during term time is free of charge. Accommodation at White Lodge will be provided where possible by The Royal Ballet School. Tuition and accommodation for Summer School is free of charge. All airfares and other expenses will be covered by the Scholar's family
3 - The School will commit to following and sharing Scholars' content on social media where appropriate/relevant
4 - While Scholars have access to the School's training programme they also have the freedom to undertake other dance related activities.
Meet our International Scholars for the academic year 2016/17.