In its full-time training, the School fosters artistic and academic excellence. It nurtures its extraordinary students holistically, preparing them for future careers with The Royal Ballet, Birmingham Royal Ballet, other leading UK and international companies and beyond.
The School's full-time training combines a comprehensive classical ballet education with a broad academic curriculum. We equip students with the skills and experiences needed to propel them to bright futures in and beyond dance.
The Royal Ballet School is also committed to a process of continuous improvement to protect the health, happiness and continued well-being of our talented and dedicated young students.
Alumni include dancers and choreographers of international renown: Darcey Bussell, Margot Fonteyn, Matthew Ball, Francesca Hayward, Steven McRae, Yasmine Naghdi, Marcelino Sambé, and Christopher Wheeldon, to name a few.
Classical ballet training
The School's Artistic training comprises four programmes. Each programme represents a distinct phase in a young dancer's development, with a dedicated Artistic Manager.
We invite students to audition for the next programme ahead of the end of their current programme.
In all programmes, students are taught The Royal Ballet School's System of Training, which equips them with the technique and artistry required to perform the distinctive and sought-after English style of classical ballet initiated by the School's founder Dame Ninette de Valois.
Alongside classical ballet, students practice disciplines to give them a wide-ranging movement vocabulary, cultural knowledge and the physical skills for classical ballet performance.
Classical
Pointe work (introduced in Year 7 and evolved through the years as feet and ankles strengthen)
Character
Contemporary
Folk dances
Variations and repertoire
Improvisation and choreography
Pas de deux (from Year 11 up)
Pilates
Strength and body conditioning (from Year 10 up)
Upper body programme (Upper School only)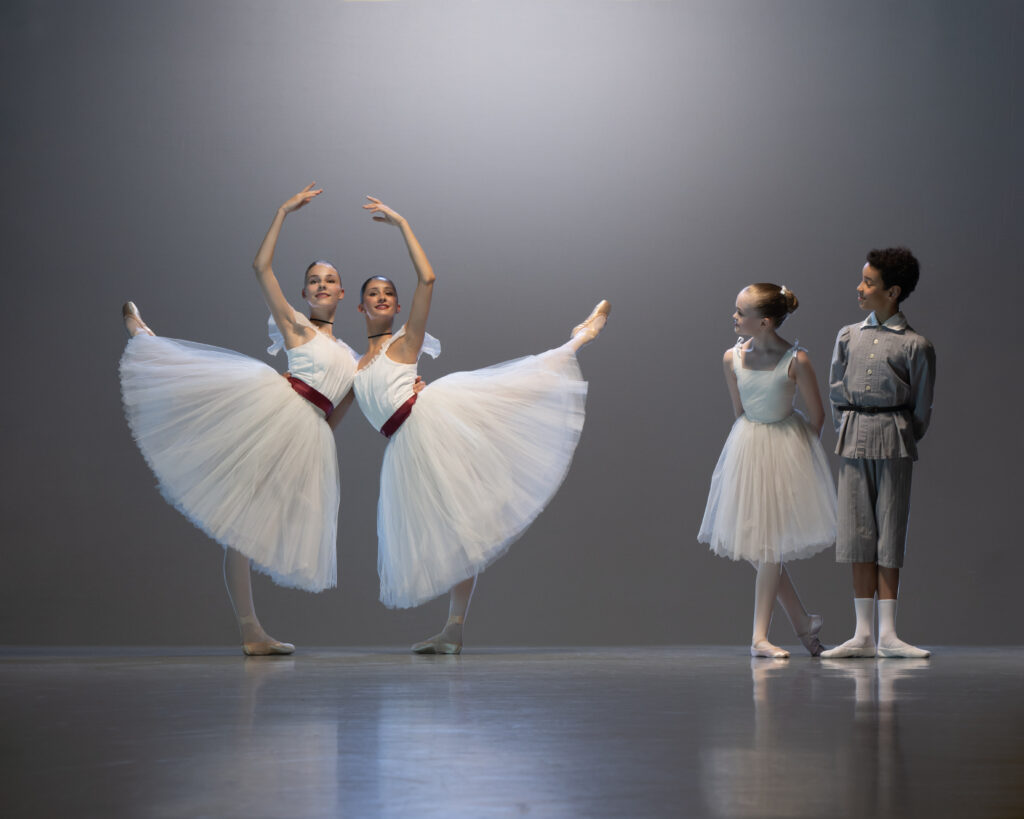 The School delivers supporting programmes to equip students with the tools they need for performing careers and foster creative instincts and skills beyond dance performance. We aim to nurture curious, thoughtful, well-rounded artists with a wide knowledge of and appreciation for their art form.