On Saturday, 17 June 2023, we are delighted to welcome you back to the iconic grounds of White Lodge in the heart of Richmond Park for our PTA Summer Fair.
White Lode is home to our younger students and usually closed to the public. Don't miss this chance to step inside the grounds of this remarkable historic site, see our students perform and enjoy a day of all the traditional fun of the fair.
This year's fair will be opened by Anna Rose O'Sullivan, Principal with The Royal Ballet and alumna of the School.
Saturday, 17 June 2023, 11.00 – 17.00
There are two ways to book for the Fair.
You can take advantage of our early bird offer and pre-book your tickets here.
Adults – £5.50
Children (up to the age of 12) — £3.50
Or you can purchase tickets on the day. Prices for tickets on entry are:
Adults – £6
Children (up to the age of 12) — £4
Address: White Lodge, Richmond Park, Richmond, Surrey, TW10 5HR, UK
Parking
White Lodge is located inside Richmond Park. Please use the Richmond gate entrance to Richmond Park which will be supervised to ensure only those attending the event drive through as the closures will be in place. You will be given instructions on how to proceed. As the park gets very busy at weekends, all drivers will need to have their hazard lights on and should respect the speed limit and other users on this shared space.
Proceed down the driveway until you get to a small roundabout. The designated parking area is on the rugby pitch to your right, at the bottom of the hill where White Lodge is situated, and you will be guided by marshals to your parking space. The price for a day parking is £5 and we accept cash and card. Please do not use any of the other gates to Richmond Park and do not park in any of the other carparks as this is a busy park open to the public.
As the White Lodge building is on a hill, minibuses will be available to take those who may struggle with the walk up the hill to White Lodge.
If on foot, please walk up the hill through the wooden gate and to the iron gate on your left. This is where you will need to join one of two queues – for prepaid tickets (please have a print out or email confirmation to hand) or for tickets on entry. We accept both cash and card payments.
A tour of White Lodge with Royal Ballet School staff commencing at 11.15am and until 16.30, setting off every 15 minutes
Live performances from Royal Ballet School students at 12.30-13.00, 14.00-14.30 and 15.30-16.00
Stalls including crafts, gifts, dancewear, School merchandise, tombola and much more
Kids' corner activities including face painting, decorating pointe shoes, hook a duck
Food and drink stalls, including a Prosecco bar!
Raffle with money-can't-buy prizes, including signed shoes by Royal Ballet dancers, dancewear, family photoshoots, sketches of Royal Ballet dancers, free classes and much more.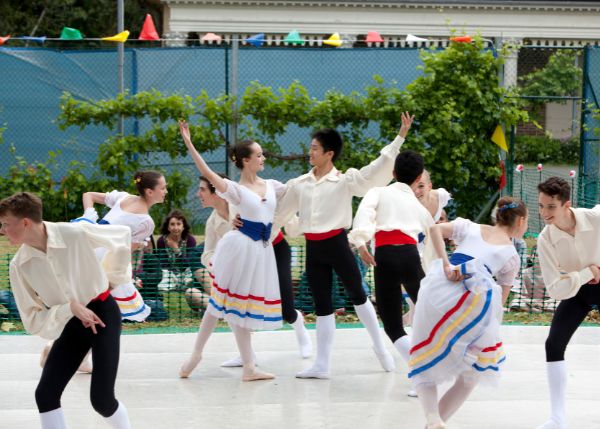 The Royal Ballet School PTA has made reasonable adjustments to provide a safe and accessible event, which can be enjoyed by all. However, this site is of historic significance and as such there are places which remain inaccessible for individuals with limited mobility.
Parking for blue badge holders is free of charge and located in the main Fair car park. Once parked, please await the minibus that will bring you to the main Fair grounds.
Access to the salon – there are a number of stalls in the salon. The salon is located in the main building of White Lodge and is accessible via a large flight of stone steps. There is no level access to this room. However, wheelchair users can have access to a portable ramp via the front doors. The front doors can only be accessed when accompanied by a member of staff. If you wish to access the ramp, please notify a PTA volunteer or a member of White Lodge staff who will be able to assist.
Accessible toilets – accessible toilets are available on site.
Assistance dogs – the site is a dog free environment; however, assistance dogs are permitted if using clearly marked harnesses.
Wet weather contingency – in the event of wet weather, performances will take place in the Margot Fonteyn Theatre where accessible seating is available. If this is required, please contact a member of White Lodge staff or a PTA volunteer, who will assist you in accessing the building.
The tour – as part of this special event, members of the public are invited to participate in a tour of the School, led by Royal Ballet School staff. Please be aware that the route includes uneven ground, areas of poor lighting and a number of steps.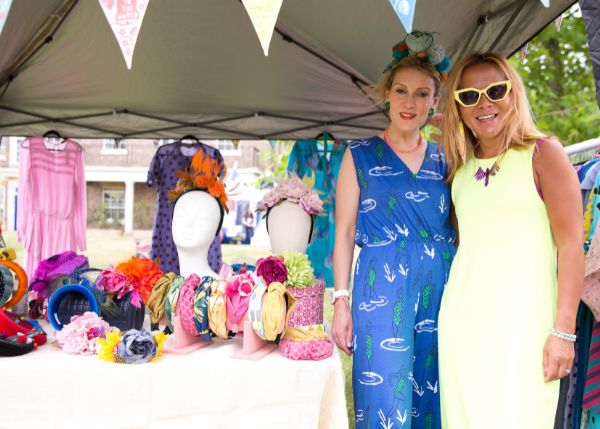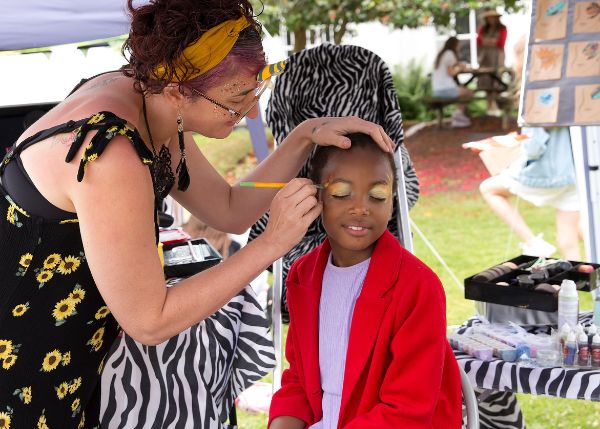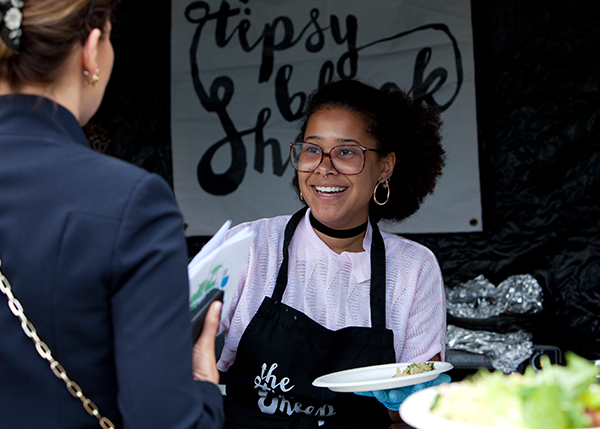 The PTA are a generous group of parent volunteers who give much-valued support to the School. Their extensive work provides facilities and equipment, supports the students' education and training and contributes to a positive boarding environment. They also do important work in building and maintaining positive relationships between staff and parents.
With the exception of guide dogs, no dogs are allowed at the Summer Fair.