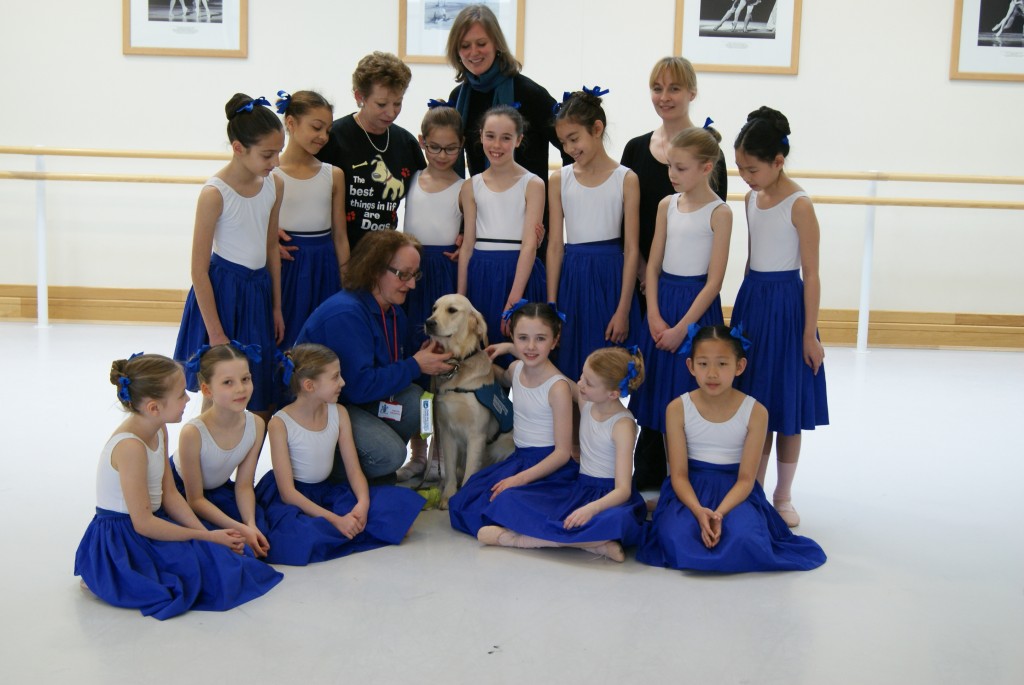 Click photos to enlarge
Our Junior Associates (JAs) were recently treated to a visit from a very special four-legged friend.
Angel, a guide dog from the Guide Dogs Association, came to watch class with her puppy walker Donna. The JAs gave Angel lots of cuddles and noted that she was very well behaved and had excellent posture.
For several years the JAs have been able, through a generous donor, to sponsor Guide Dogs in training and they are currently sponsoring Angel.
Pictures of the puppies in training supplied by the Guide Dogs Association are put to good use by Junior Associate teachers around the country. In particular they are used as an aid in the teaching of 'spotting' in pirouettes, giving the children something tangible and attractive to look at. Learning about Guide Dogs helps the children better understand the importance of the eyes, not only in 'spotting' but also in other aspects of the classical training.
Find out more about the Guide Dogs Association.