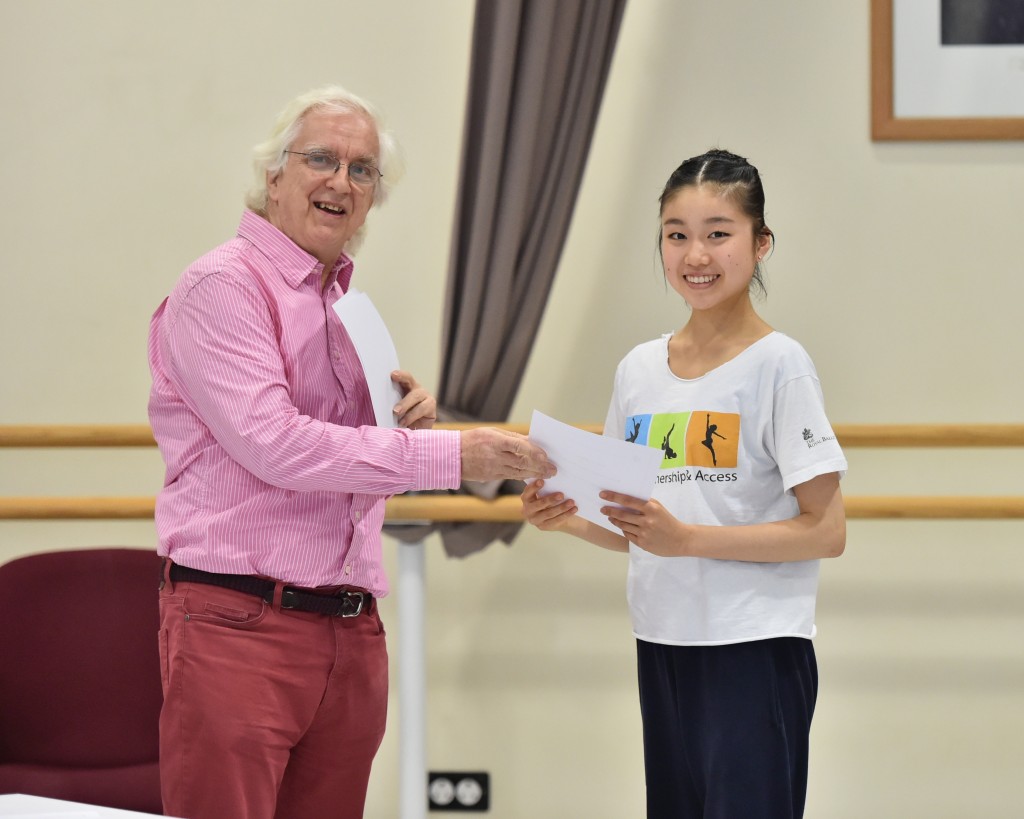 Click photos to enlarge
 Yesterday the School held a special prize-giving assembly to celebrate students in the 1st and 2nd Year who have achieved particularly high levels of attainment or progress during the year in either their academic or artistic work.
Congratulations to all the prize-winners, listed below.
The ceremony was attended by David Bain, Chairman of the Ballet Association, who presented the Ballet Association awards. Each year the organisation generously provides bursaries for outstanding students. This year £600 bursaries were awarded to Gabrielle Beach, Yuki Sugiura and Joshua Junker respectively.
Four students also received recognition for exceptional effort in their dance training this year – the Pamela Self Award went to Sae Maeda, Albjon Gjorllaku, Kaho Yanagisawa and Joseph Sissens.
Award
Prize criteria
Recipient/s 2015
1st Year academic prizes: for excellent attainment or progress
Art
Alice Kawalek
Maths
Albjon Gjorllaku
BTEC
French
Aiden O'Brien
EAL
Johanne Pedersen
English Literature
Fraser Roach
Btec Level 3 Diploma Performing Arts (Dance)
Jerome Barnes
2nd Year academic prizes: for excellent attainment or progress
Art
Annabel Lock
Maths
Nicholas Landon
BTEC
French
Grace Paulley
EAL
Aitor Galende Brizuela

English Literature

Dana Gamble
Btec Level 3 Diploma Performing Arts (Dance)
Giacomo Rivero
Btec Extended Diploma
Karl Wigle Andersson
Btec Extended Diploma
Joe Aumeer
Pamela Self Award

For up to 4 dancers  from 1st &/or 2nd years who have demonstrated exceptional effort in their dance training this year.

Sae Maeda
Albjon Gjorllaku
Kaho Yanagisawa
Joseph Sissens

The Ballet Association bursary Award

For overseas students in their 1st or 2nd years at the school towards following year's School fees
Gabrielle Beach
Yuki Sugiura
Joshua Junker
Photo gallery
click to enlarge