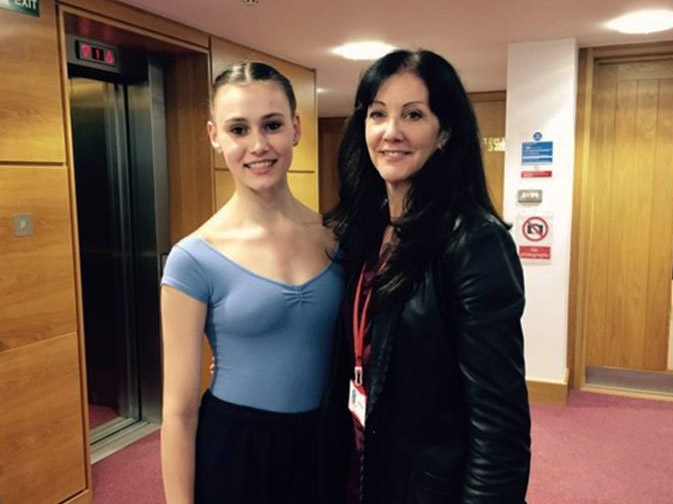 We are proud to announce that first year student, Amelia Townsend has been awarded the En Avant Foundation Scholarship. The scholarship will go towards funding Amelia's training at The Royal Ballet School.
Speaking about the award, Amelia said: 'I'm so honoured to have this opportunity to dance at the School, and this scholarship will help me continue to work towards my dream of dancing in a company.'
The award was presented to her by Cynthia Harvey, former Principal of The Royal Ballet and American Ballet Theatre, who was recently appointed Artistic Director of the American Ballet Theatre, Jacqueline Kennedy Onassis School in New York.
On meeting Cynthia Harvey, Amelia said, 'I was so happy to meet Cynthia, she was so lovely!'