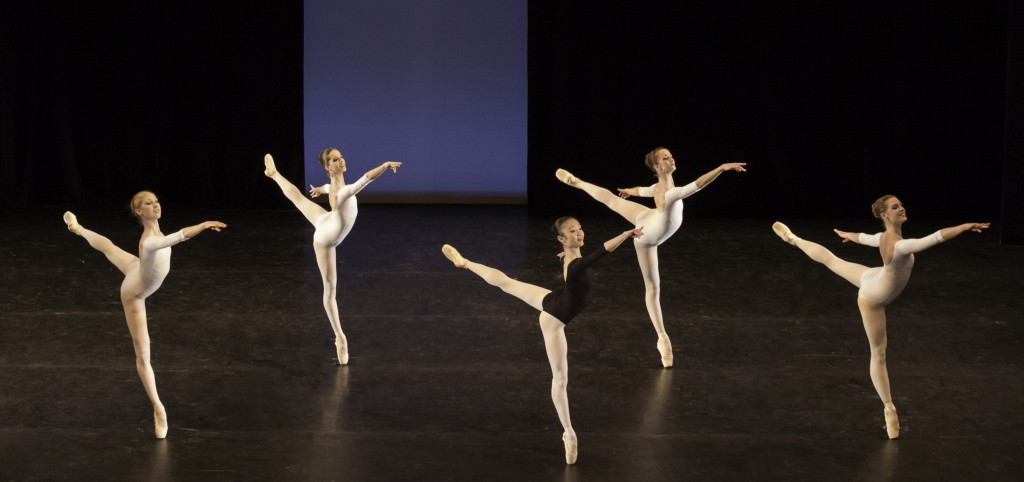 Click to enlarge
Our 2015 Summer Season at the Royal Opera House will include five performance in the Linbury Studio Theatre from 1 to 4 July and will culminate in a matinée performance on the main stage on Sunday 12 July.
Our main stage matinée will feature Frederick Ashton's delightful Les Rendezvous as well as an exclusive performance of the witty Sechs Tänze by influential Czech choreographer and former student, Jiří Kylián.
The programme also includes alumnus Christopher Wheeldon's neo-classical creation Rush, which premiered at the Edinburgh Festival in 2003, and Derek Deane's emotive pas de deux Chanson.
To complete the programme, works choreographed by The Royal Ballet School's artistic staff and students will be performed.
The Summer Season is brought to a spectacular climax on 12 July with the breathtaking display of more than 200 students filling the stage of the Royal Opera House in the exuberant and fast-moving Grand Défilé.
Christopher Powney, Artistic Director of The Royal Ballet School, said:
'We are truly blessed to be able to stage work by such an illustrious line-up of choreographers, all of whom have a strong connection to the School. Our exceptionally talented young dancers will bring this rich programme to sparkling life for audiences at what promises to be a magnificent run of events.'
The Royal Ballet School Summer Season 2015 is generously sponsored by Imagination.
Summer Season at the Royal Opera House, Covent Garden:
Linbury Studio Theatre – 1 to 4 July (2.30pm, 7.30pm on Sat 4 July)
Main stage – 12 July at 12pm