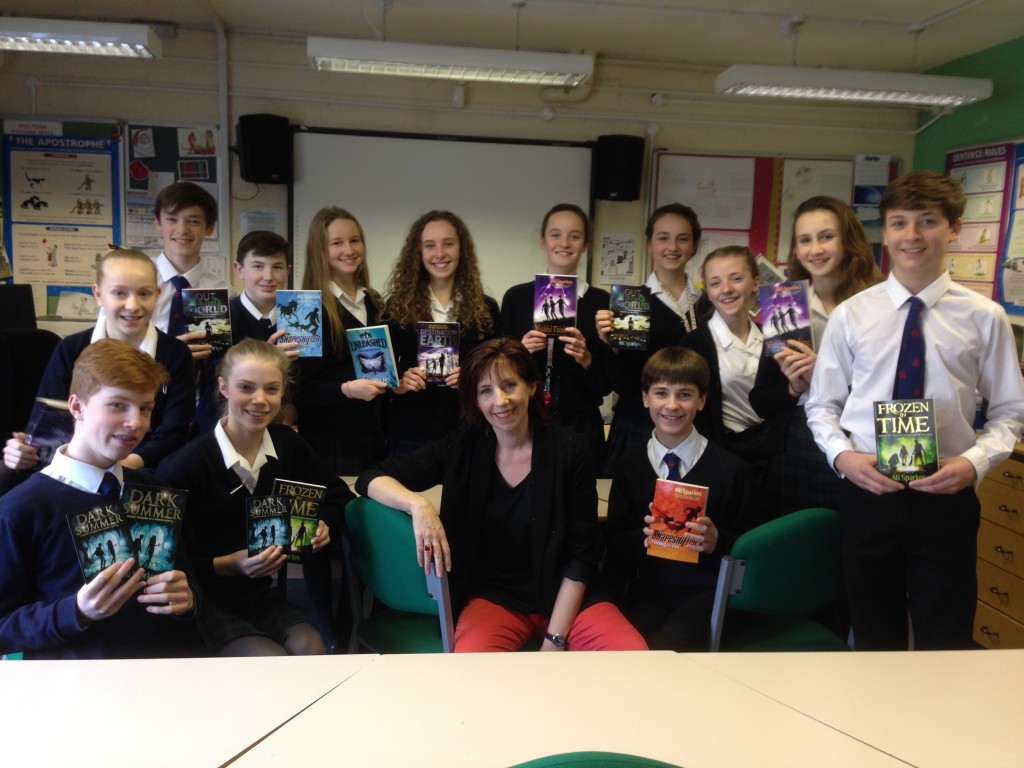 Award-winning author Ali Sparkes visited Years 7, 8 and 9 students last week as part of our World Book Day celebrations. She spoke to the students about how she became a writer as well as discussing some of her books that have a sci-fi fantasy element, particularly her new title Dark Summer.
Afterwards, she signed books and posed for photos. Ali won the Blue Peter Readers' Award in 2010 for her book Frozen in Time.
Here a couple of our Year 9 students give their impressions of the visit:
Ellie said: 'Ali Sparkes' visit was a very enjoyable and inspiring chance for us to have an insight into what it is like to be an author. She proved that through her patience and determination, it is possible to keep ascending after having numerous rejections. Her own personal story was mesmerising: how it was full of ups and downs, like a rollercoaster, and that it took years of perseverance to succeed.
'I would really like to read Frozen in Time as even the front cover looks mysterious and appealing. I learnt a great deal from Ali Sparkes, especially about how staying consistent pays off no matter how much rejection you may face.'
Mirabelle said: 'Ali Sparkes began her talk by introducing us, a young audience, to her young life in the 1970s. It was very interesting to know that she initially struggled to read and write, which just shows that it doesn't matter if you can't do something to the best standard straight away but you can learn how to do things better as you go along. I really enjoyed her presentation which demonstrated her determination and definitely inspired me.'