Performing Romeo and Juliet with The Royal Ballet in Japan
Earlier this month, four Upper School 2nd Year students had the thrilling opportunity to perform with The Royal Ballet as part of the company's Japanese tour. Liberty, Yeju, John, and Javier performed in Kenneth MacMillan's Romeo and Juliet in Japan alongside A Royal Celebration, a mixed programme from The Royal Ballet, including Diamonds from Jewels by George Balanchine, A Month in the Country by Frederick Ashton, For Four by Christopher Wheeldon and Prima by Valentino Zucchetti.
We sat down with 2nd Year student Liberty to hear about her time performing in Japan.
MacMillan's masterpiece
For the first time in four years, our four students toured Japan with The Royal Ballet, performing in seven performances at Tokyo Bunka Kaikan and Osaka's Festival Hall. Liberty, Yeju, John, and Javier performed a number of roles, including the villager, ballroom lady, and ballroom men's roles as part of Kenneth MacMillan's 20th-century ballet masterpiece, Romeo and Juliet.
Liberty shared insights into her experience dancing with The Royal Ballet in such an iconic ballet, and recounts a special experience during company class:
It was very surreal. I had to pinch myself often when we were doing company class.

We were doing company class on stage, and we weren't expecting an audience, we were just very excited to be there, and then suddenly, the entire auditorium was filled with people within five minutes!
Romeo and Juliet is the quintessential Shakespearean story of star-crossed lovers, set in the colourful Renaissance Verona, featuring a ballet full of passion, tragedy and drama. Performing alongside company members, Liberty highlighted the intensity of the ballet and how it felt to perform:
You really feel the action on the stage, especially in the sword-fighting scenes. The whole atmosphere was electric; you got really into the character and everything happening on the stage around you.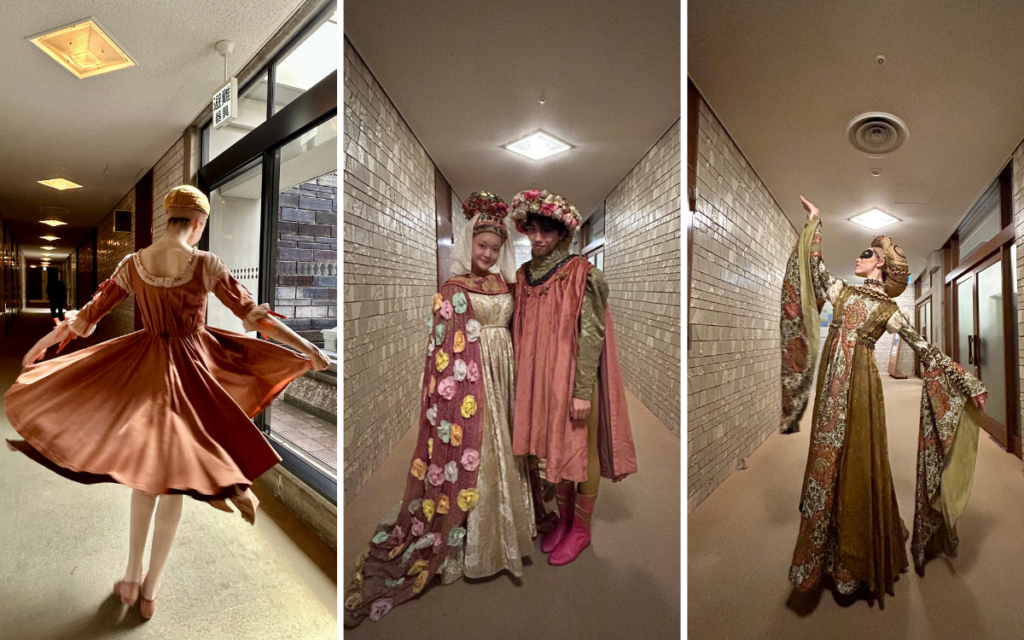 This was also the students' first opportunity to embark on an international tour, which was an enriching experience for them:
The Japanese audiences were incredible because they were so passionate. The energy in the auditorium is unmatched, and when you come out of the stage door, there are lines of people cheering. You could feel their absolute love for ballet, and I think that almost ricocheted from the stage to the auditorium.
Exploring Japan
Performing in both Tokyo and Osaka, our students explored the wonders of Japan, from the bustling streets of Tokyo to the calmness of Osaka. The students enjoyed the contrast between the two cities, and though the entire tour was a highlight, Disneyland Tokyo was especially memorable:
We did a lot of exploring, and every spare chance we got, we were out of the dressing room and exploring everywhere we could. Because it's such a different culture, even the setting itself, the colours and the lights, everything is so clean; the whole culture is so respectful and kind, we just wanted to absorb every inch of the city we could.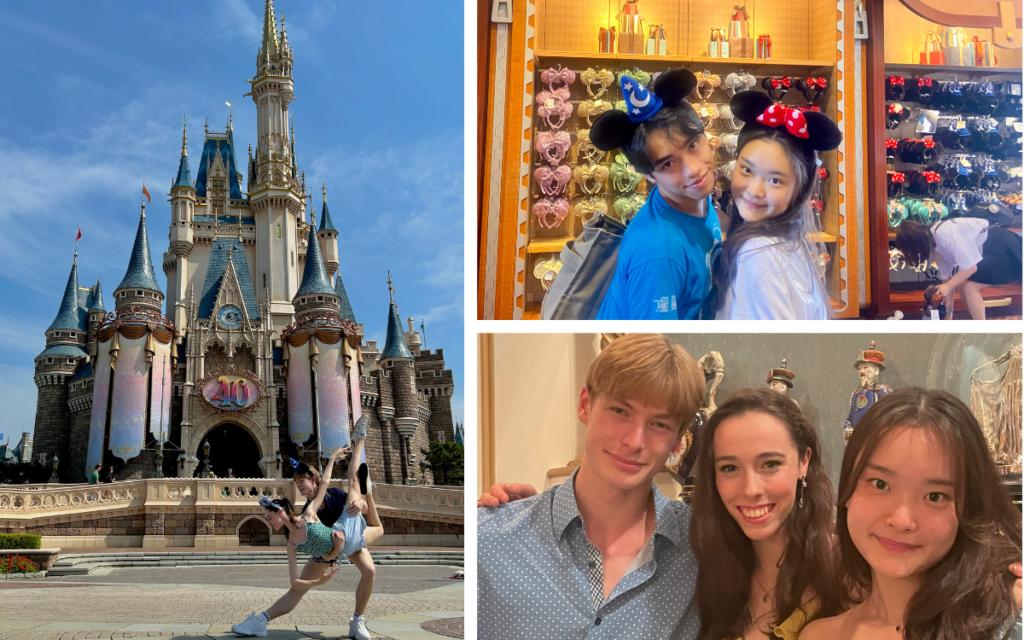 Performing with The Royal Ballet
Our students were fortunate to experience the inner workings of a professional ballet company, giving valuable insight for their future careers. We asked Liberty about the difference between performing with the School and the Company:
It's quite different because we didn't have many rehearsals. As students, we were watching and trying to observe everything we could. Whereas in school, you would have rehearsal time, and you could go over it with your teacher. But with the Company, that level of professionalism was even higher than required at school. The responsibility definitely increased.
A memorable experience
The chance to share the stage with the students' role models from The Royal Ballet was an exciting experience, and our students appreciated their support during rehearsals and performances.
Liberty, Yeju, John, and Javier returned to London full of newfound inspiration and wisdom from their time in Japan, with lessons ranging from learning how to do pin curls and bleaching their eyebrows with makeup to even larger life lessons. When asked about their biggest learnings from this unforgettable experience, Liberty said:
I learned so many things. I learned how to work effectively in a professional environment.

The general lesson is to take everything in and soak up everything. Be a sponge; everyone always tells me to soak up every inch of the experience because it was unforgettable.

Make the most of everything and listen to the teachers and their feedback in class, as it is like gold dust.