'The best advice I've been given is to make the most of every day'
Kiely Groenewegen, Royal Ballet School graduate 2016
The Upper School in Covent Garden is where our full-time students aged 16-19 train in classical ballet. Admission is based on talent, with around 100 students from 17 different countries attending the school each year.
Our Covent Garden building is connected to the Royal Opera House by an architectural landmark, the 'Bridge of Aspiration', allowing students easy access to The Royal Ballet studios for performance rehearsals. Find out more about the Bridge.
The life of an Upper School student
All students at the Upper School live at the School, either at Aud Jebsen Hall, our boarding house in Pimlico or in our 3rd Year accommodation at Jebsen House in Covent Garden.
The houses provide a safe and supervised environment where students can begin to learn the key life skills that will prepare them for working in a ballet company.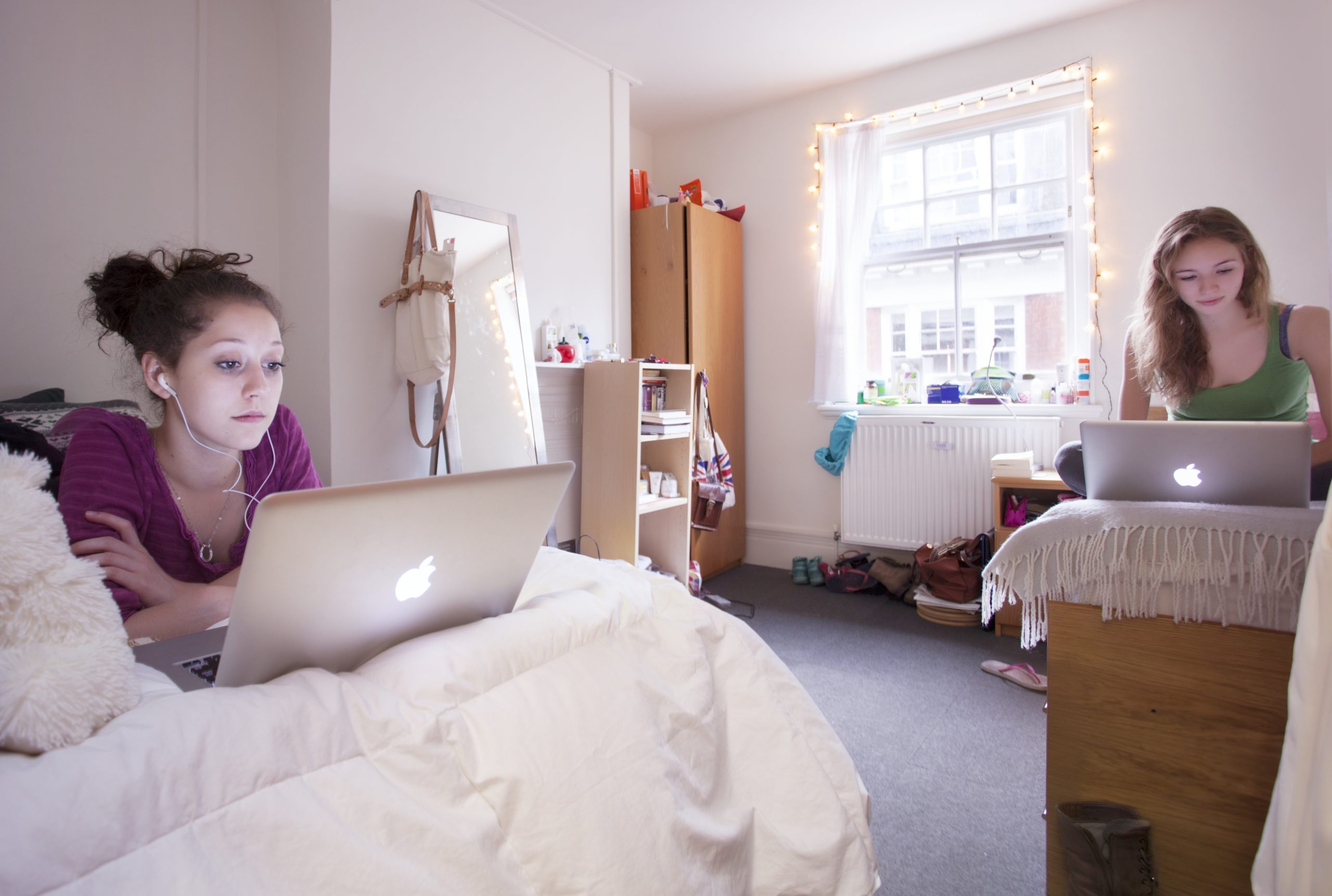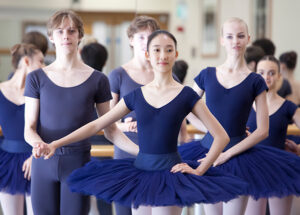 Students rise early, arriving at school in time to warm up before class begins at 9am. Ballet classes last 90 minutes and comprise of girls' and boys' classical study in the morning and pas de deux and repertoire in the afternoon.
In addition to developing dancers for international companies, The Royal Ballet School has produced many successful choreographers. Upper School students learn choreography and develop their own work, taking part in choreographic programmes such as the Ursula Moreton Emerging Choreographer.
There are short mid-morning and afternoon breaks and a lunch break in the middle of the day when students can relax in their common room, venture out into Covent Garden, or get a meal at the Royal Opera House staff canteen.
Upper School students study for a BA in Classical Ballet and Dance Performance. This three-year degree programme, accredited by the University of Roehampton, offers students the unique opportunity to train and study a structured dance and academic programme which not only equips them for a career in the world of dance but also presents a pathway for further study.
 The Academic Enrichment Programme runs alongside the degree programme. Students can spend one hour each day studying towards a GCSE, A-level, the research-based Extended Project Qualification or a QLS Level 3 course. International students can continue studying for a qualification in their home country's academic syllabus if already enrolled.
As the career of a dancer can be shorter than some other professions, students are introduced to the idea of planning for a career after dance. We do this in partnership with Dancers' Career Development, who hold workshops and talks at the Upper School.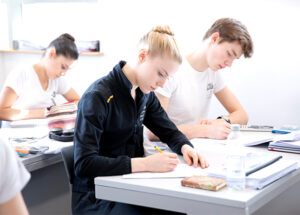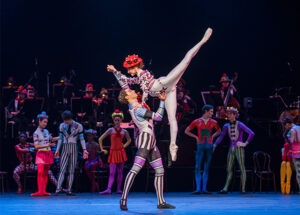 The Royal Ballet School is unique in its links with The Royal Ballet and Birmingham Royal Ballet. Our students have many opportunities to perform with both companies throughout the year, dancing on the Royal Opera House stage alongside professional company members.
The highlights of the year are the Summer Performances, held at Opera Holland Park, and the Royal Opera House.
State of the art facilities
Our Upper School is based in Floral Street, Covent Garden, opposite the Royal Opera House and linked to it by a spectacular bridge spanning Floral Street at fourth floor level, providing the students with safe and easy access to The Royal Ballet.
Our four-storey building provides six air-conditioned, state of the art studios, one of which doubles as a performance studio with retractable seating for 180.
There are also changing and shower rooms for male and female students, a student common room, healthcare suite with gym, Pilates studio and physiotherapy treatment space.
The education suite consists of four classrooms, the latest computer equipment, art studio and audio-visual suite, all of which are located on the fourth floor to take advantage of the natural daylight.
All studios are linked to the audio-visual suite so that classes and rehearsals can be recorded, enabling both students and staff to enhance technique and performance quality.
The studios in Covent Garden ensure that our students enjoy the very best training and education, and that The Royal Ballet School remains one of the world's top classical ballet schools.