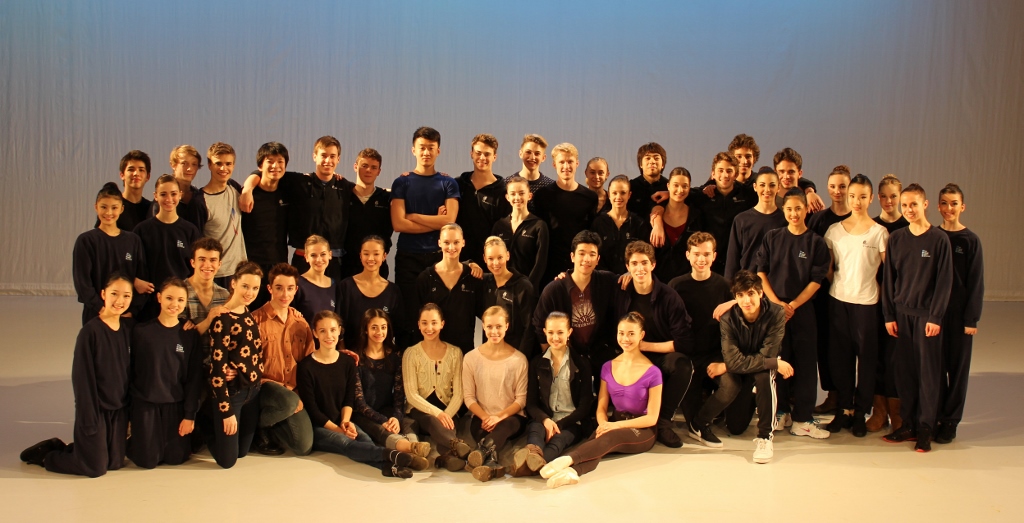 Earlier this month we hosted a visit from American Ballet Theatre Studio Company (ABT) as part of a repeat exchange with the company.
The exchange is aimed at helping students learn about different styles and teaching methods, and is a fantastic opportunity for them to build networks, share expertise and meet new people. The ABT dancers joined our students in ballet class and performed for an audience at two events in our Linden Theatre.
Kate Lydon Director of ABT said: 'We're so pleased to have been part of this exchange. It is a wonderful opportunity for the students to learn from each other in the magnificent surroundings of The Royal Ballet School, with its time-honoured traditions.'
The Royal Ballet School's Acting Director Jay Jolley said: 'It has been an honour to host ABT here in London. The exchange has given students first-hand experience of their training system and performance style and there is a real benefit for them working with other high-achieving students.'
What the students thought:
Gabrielle Beach, 16, a student of The Royal Ballet School said: 'This exchange has allowed us to get an insight into their training methods – we've learnt from their strengths, and seen how we can incorporate that into our own dance training.'
Scout Forsythe, 17, a student at ABT said: 'Being able to work with The Royal Ballet School has been a privilege, and working with students from around the world helps us learn about variations in technical and artistic approaches.'
Rachel Richardson, 17, also from ABT added: 'It has been really cool to take class with The Royal Ballet School students and staff. They have a very different teaching style to our teachers.'
Tyler Maloney, 17, from ABT said: 'It's been brilliant to experience different cultures and see the diversity of the students. You notice differences of course, but also a lot of similarities.'
Skyler Maxey-Wert, 18, from ABT commented: 'People have been so nice and welcoming. I've particularly noticed how polite everyone has been to us in London – it's a real change from New York!'
Alessandro Audisio, 19, from The Royal Ballet School, added: 'Seeing different the different styles of dancers working side-by-side has been really interesting. We have a very clean, schematic and uniform style whereas they have a more individual, freer style.'
The exchange has been generously sponsored by Ricki Gail Conway.