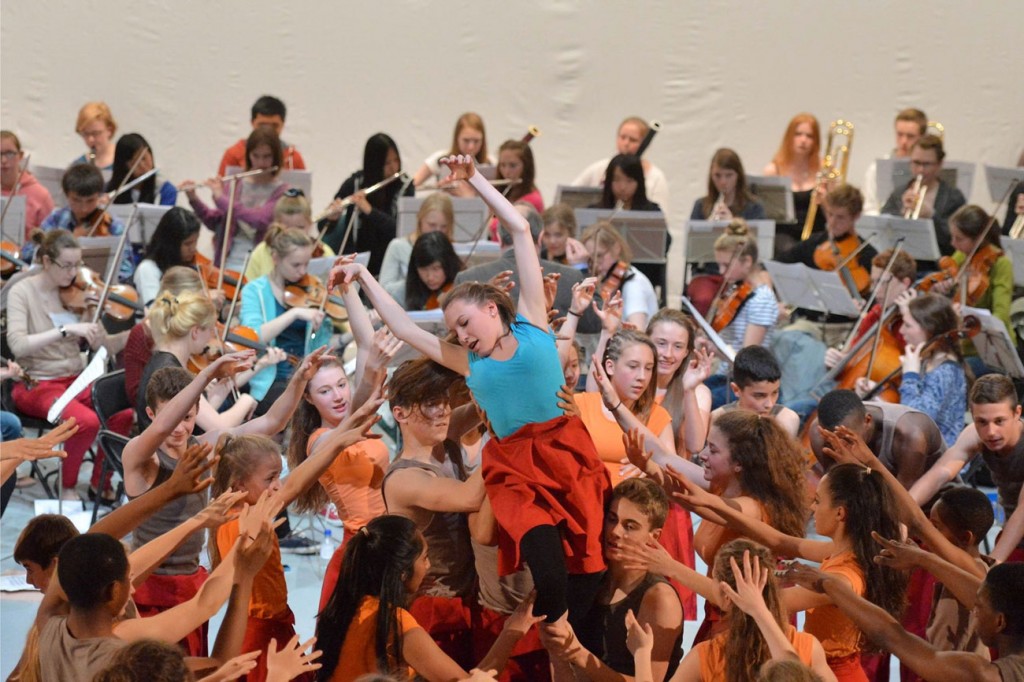 This weekend our Year 10s will dance with pupils from Feltham Community College and Richmond Park Academy in Firebird, an original piece of choreography set to Stravinsky's ballet score, performed by young musicians from Hounslow Music Service and Richmond Music Trust.
The performances, which take place at White Lodge on Friday and Sunday, are the culmination of an innovative music and dance project through which 110 young dancers and musicians from the London Boroughs of Hounslow and Richmond have collaborated to create new work.
The young dancers from the three schools have been working together since January to creatively explore themes inspired by The Firebird ballet, first choreographed by Michel Fokine for the Ballets Russes in 1910.
Meanwhile, the young musicians formed an orchestra, rehearsing excerpts from Stravinsky's score, under the guidance of a professional conductor from the Philharmonia Orchestra and receiving coaching from Philharmonia musicians. The orchestra also undertook a professional recording of the Firebird excerpts, to provide an audio track for the dancers.
Find out more about our work with secondary schools