In April 2015 a group of 3rd Year students travelled to New York City to meet, work and perform with American Ballet Theatre Studio Company as part of an ongoing exchange programme with the company. Here 3rd Year student Grace Horne documents an inspiring week in New York.
Click photos to expand and see captions
Day 1 – Travel Day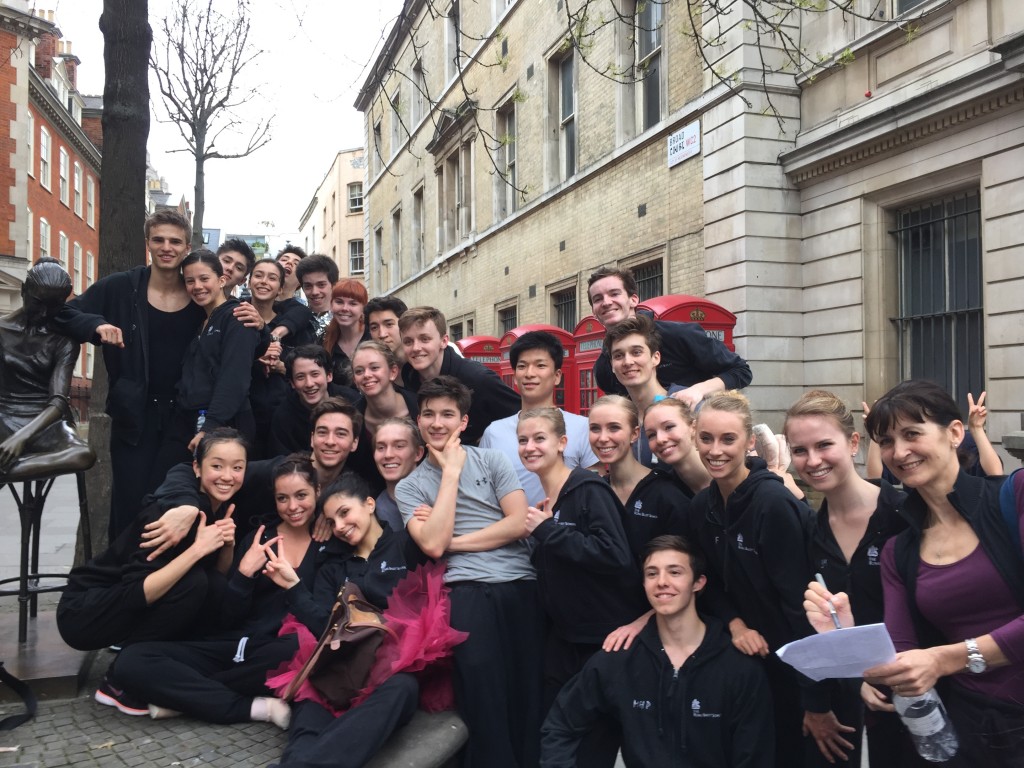 Today we got up early and left for the airport at 7am. We arrived and checked in with time to look around all the duty-free shops which was fun. Everyone was taking lots of pictures on their selfie sticks.
Once we landed in New York we got a bus to the hotel and dropped off our stuff.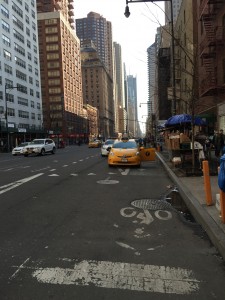 Even though by then it was 10pm in England we were all keen to get out and explore. We went to Times Square, Central Park, the Rockefeller Center and 5th Avenue. We were all struck by just how big everything was – especially the screens in Times Square.
Day 2 – Ballet Class
We had class today at Peridance Capezio Centre at 9am. We were all wide awake by 6am because of jet lag but were raring to go and excited about the week ahead. We went there on the subway which was a new experience for most of us. After class the weather was really nice so we all went and relaxed in Central Park.
Day 3 – Meeting ABT
Today we met students of American Ballet Theatre Studio Company (ABT) and had class with ABT teachers. It was great to get to know them and see how their training differs. They were really welcoming and we noticed immediately how much enthusiasm they brought to class which was really inspiring. They helped us get to know our way round and they especially loved the way we did our hair in French Rolls and how perfect they were as we do it every day. Their style of dancing was very energetic and the pieces they performed were different to ours as they are already a company and there were fewer people than in our year.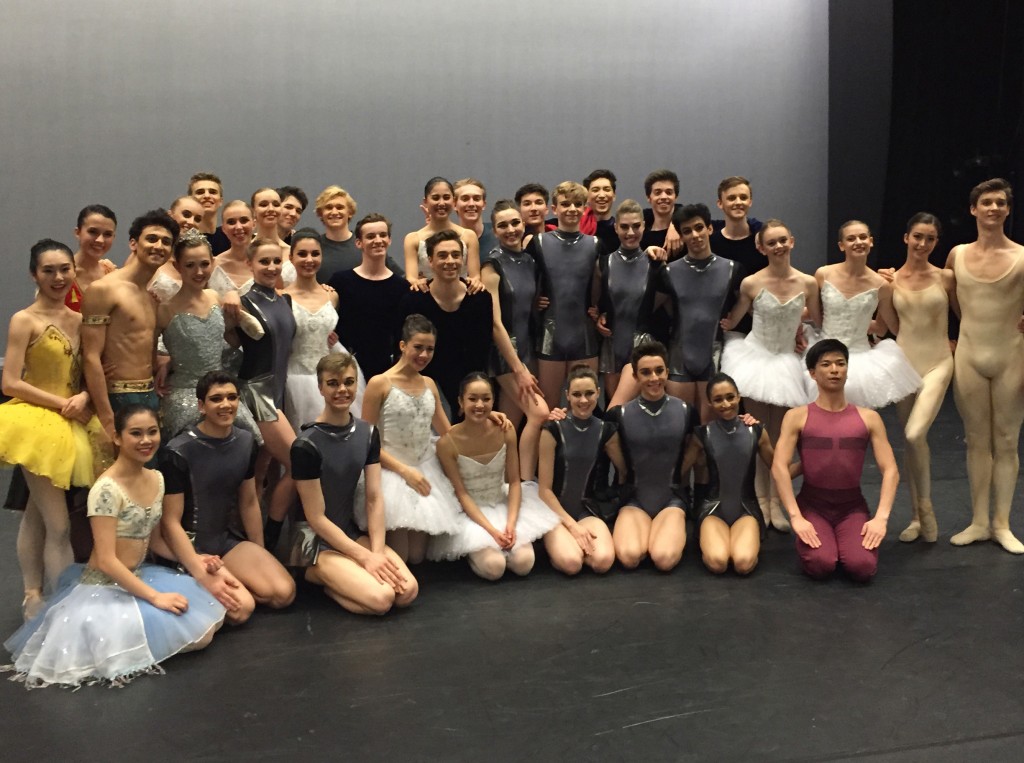 After that we went into rehearsals for the performance the next evening and it was good to have a chance to start to prepare. Later some of us went to Brooklyn Bridge and some went to walk the 'Highline', a garden walkway that runs high above the city on an old train line, which gives you fantastic views of New York.
Day 4 – Rehearsals
It was a big day of rehearsals today. After class with ABT we rehearsed each of our ballets and in the morning Christopher Wheeldon himself came in to coach everyone in his piece called Rush that we were performing. It was such a privilege to see him working and amazing to get first-hand tips and corrections from him. 
Day 5 – The Performance
Without our sponsors the trip to New York wouldn't have been possible so it was great today to have them in the studio in the morning, watching our class with ABT.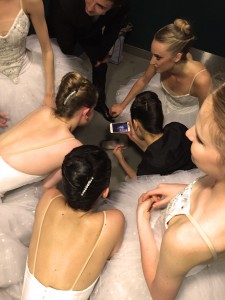 The rest of the day was spent in rehearsals before our evening performance at the Ailey Citigroup Theater. It went really well and we got some great feedback.
Day 6 – A Second Performance
This evening we had another show at the Ailey Theater, with a reception afterwards for all the dancers and sponsors. It was great being able to speak to them and thank them.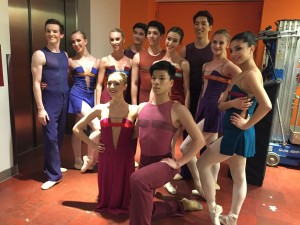 Day 7 – Final Day
Our last day in NYC! We were sad the trip was coming to an end but had the whole day off and could do what we liked. We did lots of shopping and went to Soho and Grand Central Station.
Special thanks to the sponsors who made this tour possible:
Ricki Gail Conway, Steven and Cheryl Crowe, Flavia Gale and Susan Lyall.
Photo gallery