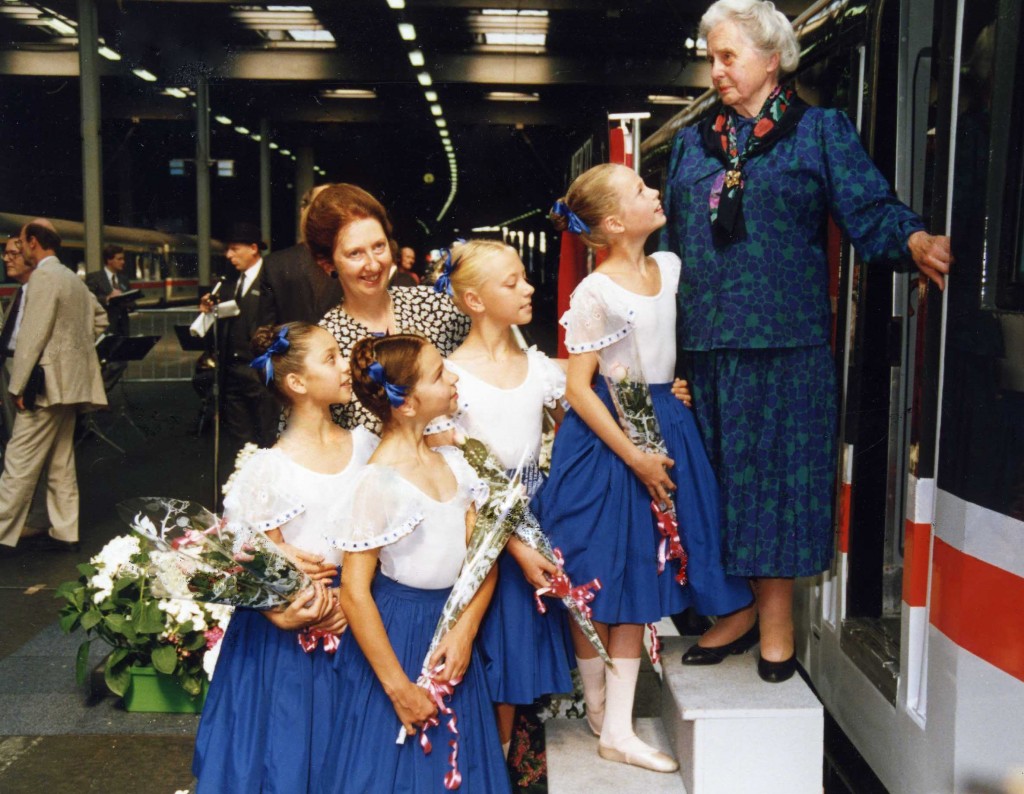 We are deeply saddened to announce that Jocelyn Mather, former Principal of our Junior Associate programme, died last week after a short illness.
Jocelyn was a highly respected member of the dance community and an instrumental member of The Royal Ballet School's staff.
As well as assisting the School's Ballet Principal Barbara Fewster throughout the 1970s, Jocelyn taught the Cecchetti syllabus to full-time students and on our teachers' course, and was also responsible for Teacher Link, running events and liaising with local dance teachers.
She took over the running of our Junior Associates course, for children aged 8-11, from Nora Roche in 1972. Under her leadership the programme grew significantly: centres were set up outside of London and Mid Associate classes were introduced. She retired from the programme in January 2000, succeeded by Jacqui Dumont.
Sylvia Hubbard, Associate Programme Manager, said:
'Jocelyn was a huge influence on many of our lives, as Junior Associates, dance students, student teachers and professional teachers. She was a remarkable woman, always open to new ideas and, in many ways, ahead of her time.
'I personally feel one of her greatest legacies to the dance world is how she deconstructed the ballet class and explored ways to introduce an early classical training to young children by using other forms of dance, particularly National and Historical dance.'
Jocelyn also recognised the value of body conditioning and preparing the body for a classical technique and initially sought advice from Shirley Hancock before asking Janet Briggs to develop a complete programme of body conditioning exercises which was later introduced to White Lodge. She introduced goal setting and worked with sports and performance psychologists as part of her holistic approach to training the young dancer.
Peer teaching, imagery, use of creative stimuli were just a few of the concepts being used on the Junior Associate programme in the 1970s and many of Jocelyn's innovations are still very evident in today's Junior Associate classes.