Black History Month
We're about to reach the end of Black History Month, a time to reflect on all of the work there is to do to achieve racial equity in ballet and the arts, to celebrate the achievements of Black dancers, choreographers, and companies, and cerebrate on their experiences.
Here are just a few important moments from ballet pioneers around the world.
Ashton Edwards is a gender nonconforming dancer, performing on pointe for Pacific Northwest Ballet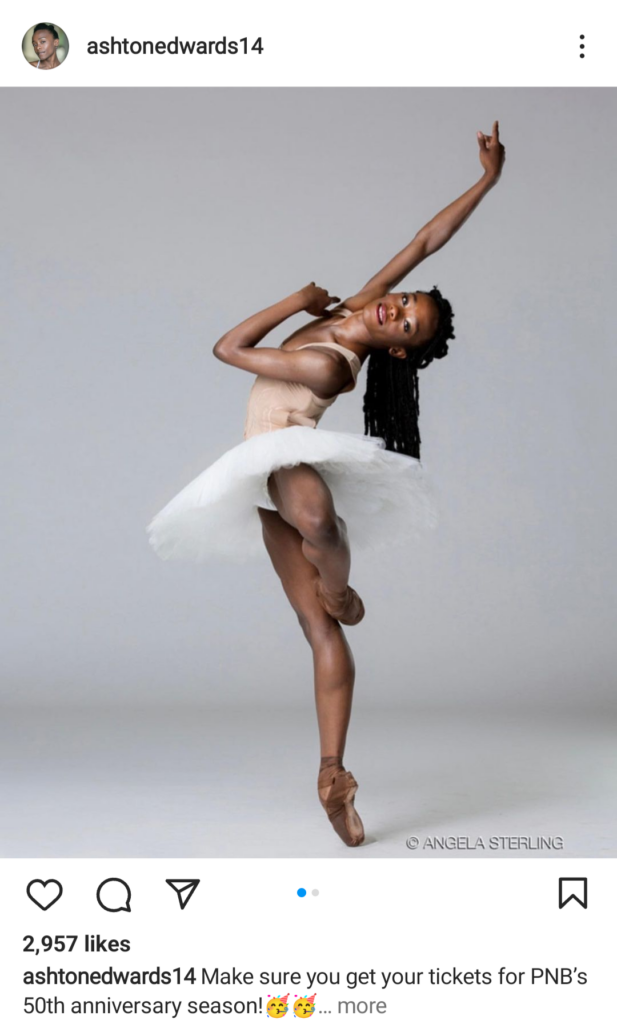 Ashton Edwards, who was raised as a boy in Flint, Michigan and is nonbinary, had been dying to dance ballet since the age of six. In an interview with New York Times, they said that they 'wanted to be one of those beautiful, ethereal people on pointe' and were crushed to find out that those roles were exclusively reserved for women.
In autumn 2021, they became an apprentice with the Pacific Northwest Ballet in Seattle, and have taken on, as a talented and skilful performer, traditionally female roles. In April this year, they broke barriers by joining the ensemble swans in the Company's production of Swan Lake, and are hopefully now preceding other dancers who were assigned male at birth working on pointe in professional companies.
Julie Felix is the Black British dancer who had to fight to find space for her undeniable talent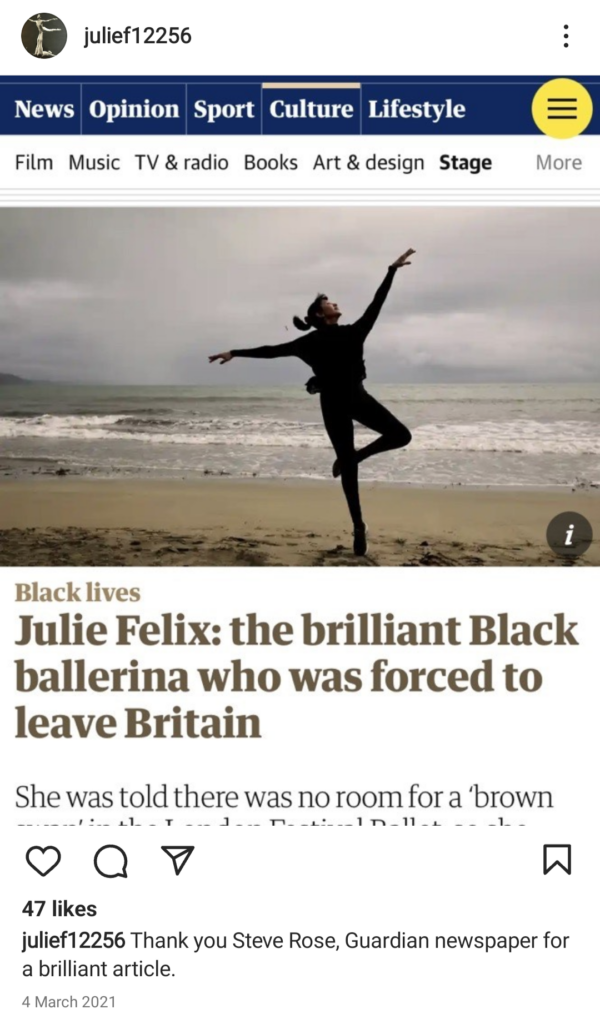 Julie Felix is a former Principal ballerina at Dance Theatre of Harlem and Company Teacher at Sadlers Wells and Birmingham Royal Ballet. In 1975, as a passionate and dedicated student of Rambert, she was selected to dance in Rudolf Nureyev's production of Sleeping Beauty for the London Festival Ballet (now English National Ballet). In what might have been her opportunity to secure a contract with a national company, she was instead faced with comments like 'the colour of your skin would mess up the line of the corps de ballet', 'you can't have a whole row of white swans and then there's a brown one at the end.'
Taken aback by the overt racism but determined to make the most of her talent, she said. 'Part of my personality is: sink or swim. And I thought: 'I am not going to sink here.' So I just flipped it around and just said: 'Watch me. I'm going to show you I can do it.' The Dance Theatre of Harlem, a Black ballet company founded in 1969 founded by Arthur Mitchell, came to London and instantly offered her a contract.
After never leaving the country before, Julie moved to New York where she had to adjust to an American style of training, but stayed with the company for 10 years, touring the US and beyond and dancing for Michael Jackson and Prince.
Read Julie's full story in The Guardian
Michaela de Prince was orphaned by war but went on to become a ballerina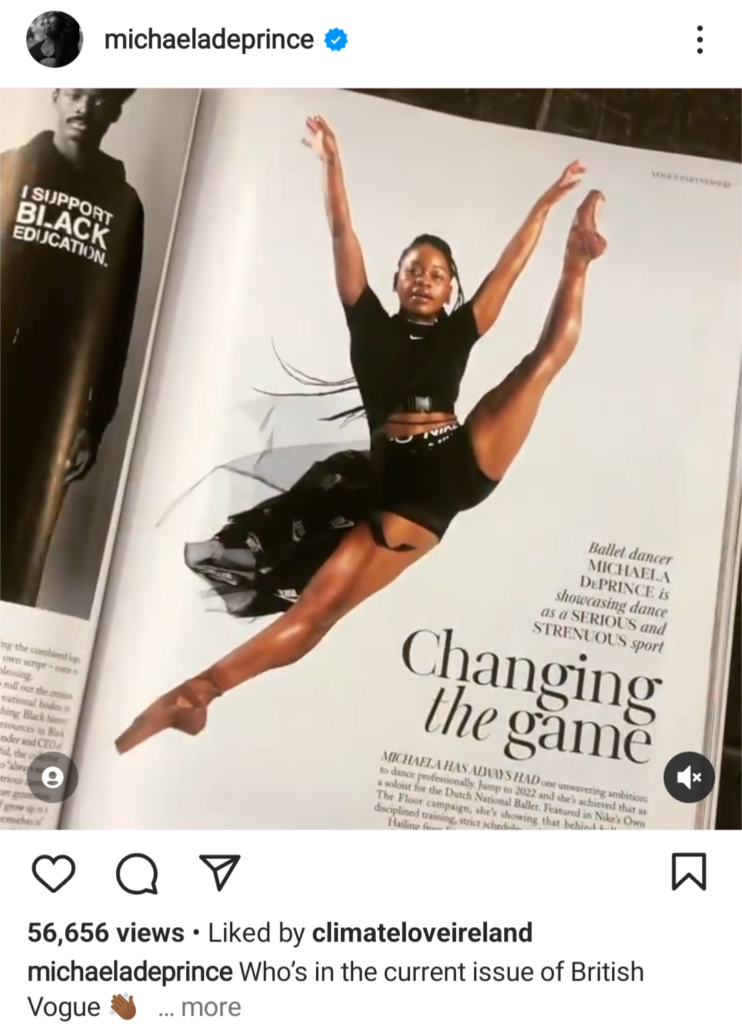 Michaela was born Mabinty to parents in Sierra Leone in 1995. Her parents both tragically died during the civil war, and she was sent to an orphanage where she became a number. She told BBC World News, 'They named us from one to 27. One was the favourite child of the orphanage and 27 was the least favourite.' DePrince was number 27 because she has vitiligo, a condition where pale white patches develop on the skin. The women who ran the orphanage said it was evidence of an evil spirit within her. She was just three years old at the time.
During the war, she witnessed unspeakable violence and was even stabbed in the stomach with a machete by a young rebel soldier, in an effort to impress his older squadmates. One day, she stumbled upon a discarded magazine. She said, 'There was a lady on it, she was on her tippy-toes, in this pink, beautiful tutu. I had never seen anything like this – a costume that stuck out with glitter on it, with just so much beauty. I could just see the beauty in that person and the hope and the love and just everything that I didn't have. And I just thought: 'Wow! This is what I want to be.' After being moved to a refugee camp, she was adopted by an American woman, Elaine DePrince, who quickly noticed Michaela's obsession with ballet. 'We found a Nutcracker video and I watched it 150 times,' she said.
Despite being heartened by positive feedback from her teachers, she still recognises that being a Black ballet dancer is hard. When she was eight, she was told that she couldn't perform as Marie in The Nutcracker because 'America's not ready for a Black girl ballerina', and a year later, a teacher told her mother that black dancers weren't worth investing money in.
She carried on dancing regardless, graduated from American Ballet Theatre's Jacqueline Kennedy Onassis School and joined the junior company of the Dutch National Ballet, working her way up to Soloist. In 2016, she performed in the 'Hope' sequence of Beyoncé's Lemonade. She is now a Second Soloist at Boston Ballet, and Madonna is working on a biopic of her life and career.
Joseph Toonga shifts audience perceptions by addressing racial stigmas and societal stereotypes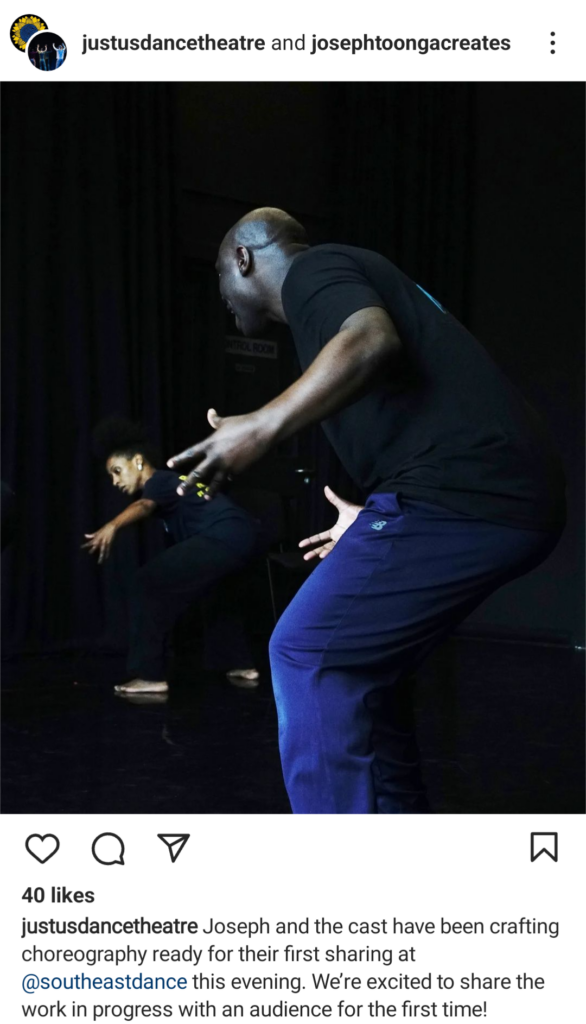 Follow on Instagram // Visit his site
When Joseph Toonga was a dance student, he got a knock on his door from the police. His neighbours knew he was at home with two female friends and called 999 to accuse him of kidnapping them. He told The Guardian, 'They didn't believe I was a dancer. I had to go into my closet and pull out my leotard and ballet shoes.' He had to say, 'This is what I do!' To be a young Black man growing up in London is to be shadowed by suspicion and stereotypes.
Joseph has since become a hugely accomplished Hip Hop dancer and choreographer, becoming The Royal Ballet's Emerging Choreographer in 2021 thanks to his craftsmanship and signature choreographic styles. In Born to Manifest, a piece he created in 2019, he interviewed 10 men, aged 17 to 45, to inform the piece. The recurring theme was the idea of being on constant alert. 'I walk into a supermarket, I already know that the security guard is looking at me. There's certain places where I know I'm always on edge, there are people who don't want me there. Parts of west London where I've always been asked [by community police]: what are you doing here? Why are you walking down this road?'
The real-life stories that he pulls from ensure his work resonates with people under-represented in audiences for mainstream arts.
Joseph's latest piece Born to Exist – the woman I know is the final part of his acclaimed Hip Hop dance trilogy that aims to challenge racial stigma. Born to Exist analyses representations of women of colour through the individual stories of immigrants to the UK, and draws on the collected experiences of the female cast and Joseph's memories of growing up with resilient, independent-minded female family members.
Ballet Black's 21st anniversary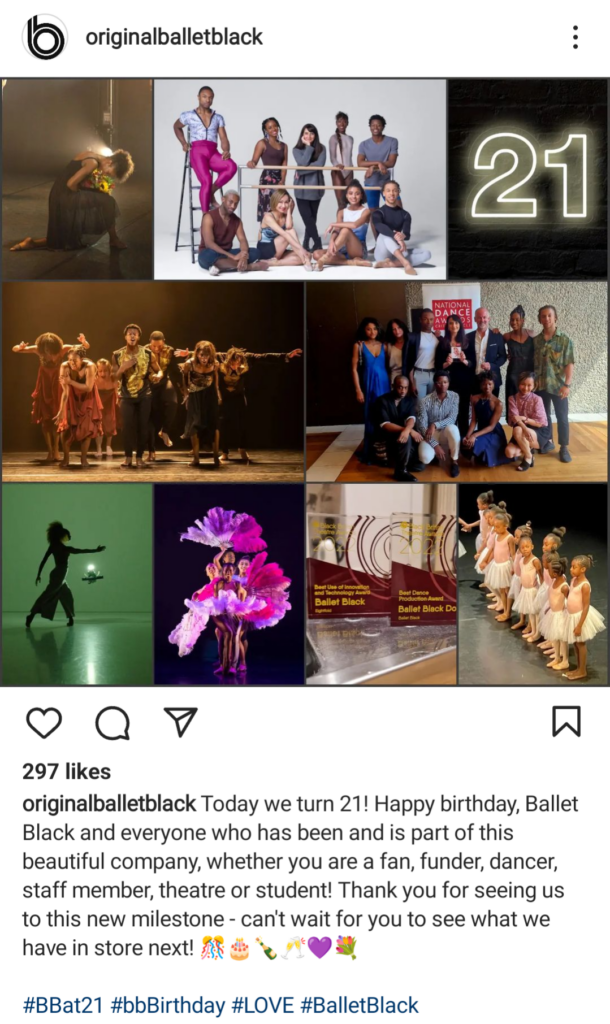 Cassa Pancho's Ballet Black is a professional ballet company that celebrates dancers of Black and Asian descent. It champions new and established choreographic voices whose unexpected stories and themes come from the heart to resonate with modern audiences.
The Company was founded in 2001 by Cassa Pancho with the directive to provide dancers and students of black and Asian descent with opportunities in classical ballet. Together with founding Ballet Master Denzil Bailey, Ballet Black's first audition was held at the Royal Academy of Dance in London. After several months of searching, six dancers joined: Frederic Claudel, Celia Grannum, Florence Kollie, Sia Kpakiwa, Gerrard Martin and Jake Nwogu. Ballet Black held its first performance at the Royal Academy of Dance, featuring choreography by Pancho and Bailey, as well as musical performances by Celloman and students from Trinity College of Music.
In addition to the professional performing company, Ballet Black also has a junior ballet school for ages three to 18. The classes are taught by Director, Cassa Pancho, and Senior Artist, Cira Robinson. This work is a key part of creating and building the future of diversity in ballet.
Ballet Black has been nominated for several awards including The Critics' Circle National Dance Awards, Sky Arts, and Oliviers. In the 2012 National Dance Awards they won the Grishko Award for Best Independent Company, and in the 2018 awards, their dancer José Alves won Outstanding Male Dancer in Classical Performance, while Cathy Marston won Best Classical Choreography, both for their work on The Suit.
A conversation about diversity and inclusion within ballet with Kevin O'Hare and Joseph Sissens
During Black History Month in 2020, six dancers from The Royal Ballet sat down with Kenneth Tharp to talk about ways of increasing diversity and inclusion within ballet. Watch that conversation here.
Two years on from this key conversation, Director of The Royal Ballet Kevin O'Hare caught up with First Soloist Joseph Sissens to discuss how things have moved forward.