A 'pawsome' visit from Dame Darcey Bussell DBE and Darcey the Guide Dog
Yesterday was a memorable day for our White Lodge students as they welcomed not only one but two well-known Darceys into the School for a special visit! Renowned ballerina and alumna of the School Dame Darcey Bussell DBE visited White Lodge to meet the adorable six-month-old guide dog puppy in training named in her honour.
Our White Lodge students raised an incredible amount of money last year to name a guide dog puppy through Guide Dogs, a charity that tirelessly supports the two million people living with sight loss in the UK. In pursuit of reaching their fundraising targets, the students organised events and activities, including bake sales and jumble sales, as well as taking on individual fundraising challenges like helping out in the family business, selling pies and taking on extra chores.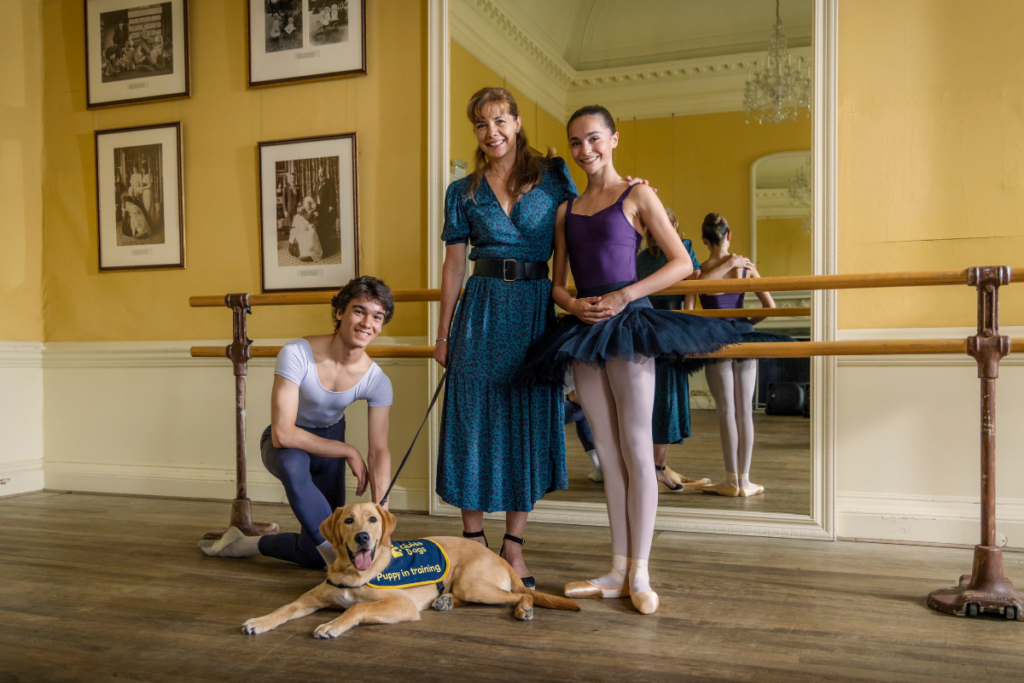 A unanimous decision
After successfully reaching their fundraising target for the Guide Dogs' Name a Puppy scheme, the students collectively agreed to name the puppy Darcey in tribute to their ballet inspiration Dame Darcey Bussell. As well as providing the puppy with its name, the students can follow the yellow-lab retriever along their guide dog journey through regular 'pupdates.'
This initiative was organised by Head of Science and Housemistress at White Lodge, Charlotte Green, who provided support to the students in their fundraising endeavours:
It's been such a wonderful opportunity for our students to be at the heart of a guide dog puppy's story through the Name a Puppy scheme. We're so proud of the students for giving this little life-changer the special gift of a name – and, of course, Darcey was the obvious choice for our aspiring ballet dancers.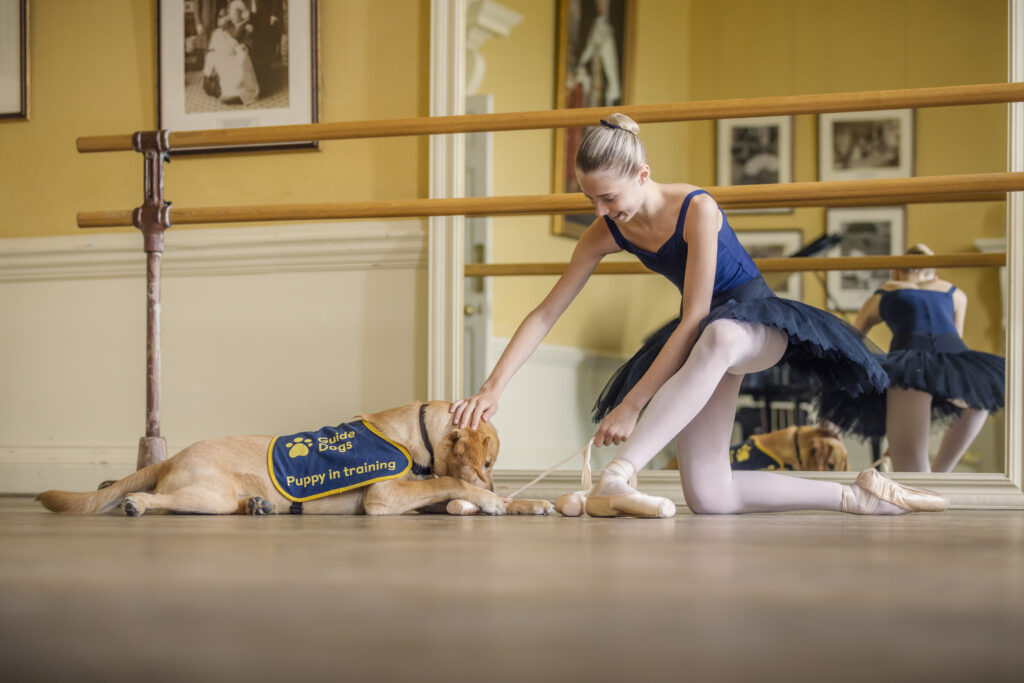 Dame Darcey Bussell visits White Lodge
As a surprise, Dame Darcey visited the School to meet puppy Darcey and thank the students for the honour. White Lodge was filled with the energy of students eager to shower Darcey, the puppy, with love and affection. A collective gasp of adoration filled the room when both Darceys made a special appearance at our White Lodge School assembly.
Dame Darcey expressed how honoured she was to be the namesake:
To know that puppy Darcey, who has my name, is hopefully going to go on to be a little life-changer for someone with sight loss is just overwhelming. It really is a wonderful achievement and I'm so honoured that this adorable puppy was named after me.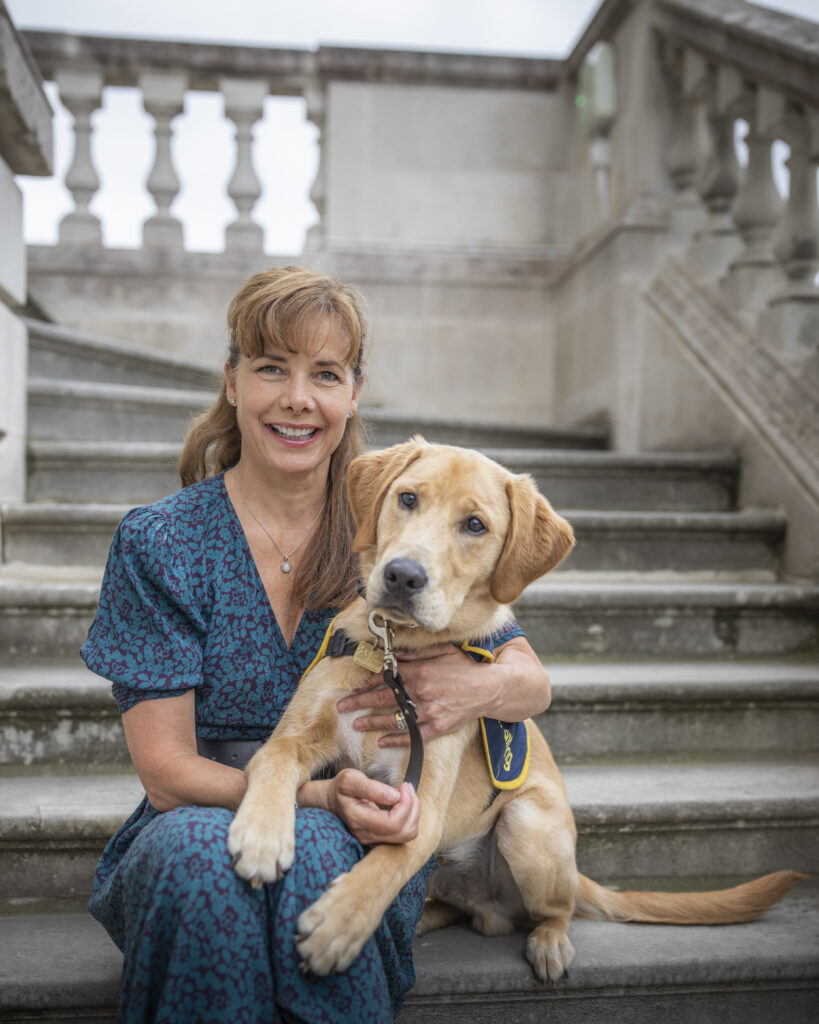 We spoke to one of our White Lodge students about the visit from Dame Darcey and puppy Darcey:
It is quite special having both Darceys here; Darcey Bussell is an inspiration to us all, and Darcey the dog is amazing. We know the puppy will make a difference for someone who needs them.
A volunteer from Guide Dogs also gave a presentation to students about the life-changing work of Guide Dogs in supporting those living with sight loss. The generous contributions from our students and other supporters of the charity enable these loveable dogs to give hope, confidence, companionship and freedom to those with sight loss.
Thank you to our staff, students and supporters for their valuable contributions and to Guide Dogs for allowing our students to meet Darcey!