Year 11 Celebration 2023
Our Year 11 Celebration took place on Friday 23 June. This was a day to acknowledge all the progress and accomplishments of our Year 11s and to mark their completion of the Development Programme. Our students celebrated in style, dressing in gorgeous gowns and suits for this poignant occasion.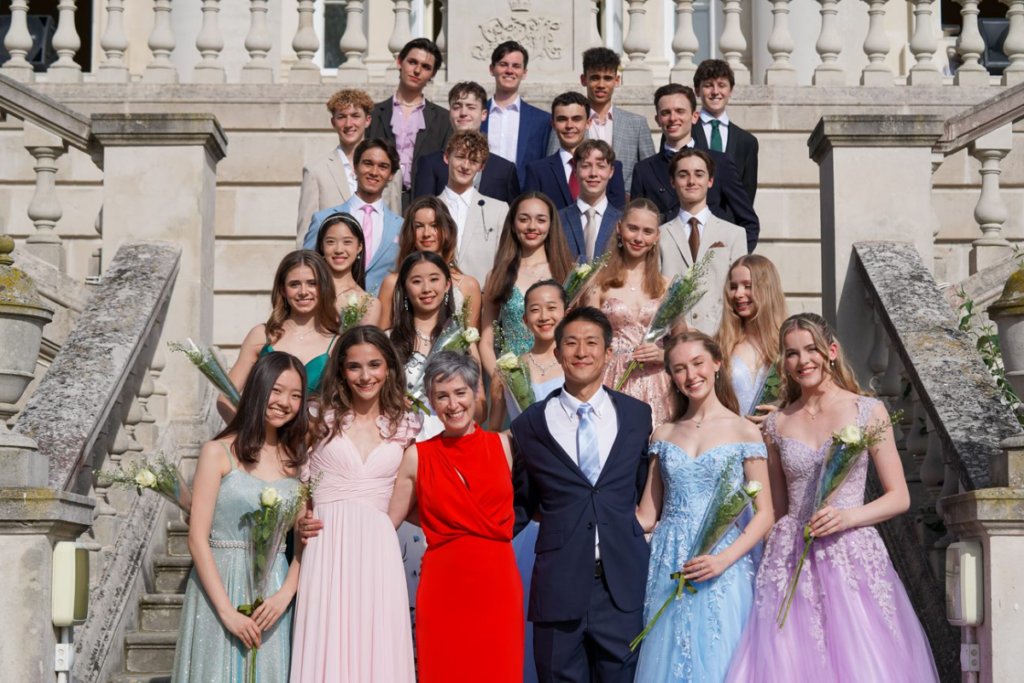 A proud day
White Lodge was lively with family and friends of students on the celebration day. It was an emotional and proud day for our students' loved ones as they were able to see how far our Year 11s have all come in their journeys. The support of parents and guardians is fundamental in our students' training, and we are always grateful for the encouragement they provide.
Performances and presentations
Our students and staff put together a celebratory presentation, reflecting on their time at White Lodge and all their wonderful achievements. Performances included Dvo​ř​á​k 2021 by Mark Annear and Billow by Morgann Runacre-Temple. Two of our students, Lauren Godfrey and Azusa Tanaka, performed their own choreographic pieces which they created for the Kenneth Macmillan Early Emerging Choreographer Programme last year. There was also a display of our students' artwork and a few musical solos, showcasing the work that they have accomplished outside of their ballet training. We saw speeches delivered by our head boy Denis Teixeira and head girl Margarita Pigorini, our Artistic Director & CEO Christopher Powney and our special guest Dame Monica Mason.
Capturing memories
The day concluded with drinks and nibbles enjoyed outside in our beautiful White Lodge gardens. Our students had plenty of photographs taken of them in their glamorous attire to remember this very special day.
Congratulations to all our Year 11 students. We are so proud of each and every one of you and look forward to seeing how you all progress into the future.