A thrilling day out at Thorpe Park
On 24 September, all year groups spent the day at Thorpe Park for our annual whole School trip. As an essential part of our pastoral programme at the School, our whole School trips provide students with opportunities to form friendships and develop a sense of community both in and out of the studio.
It was lovely to see all year groups across White Lodge and Upper School interacting and connecting as they spent the day together. Our students had an amazing time and kindly shared their experiences with us:
It's such a great way to reconnect with everyone and start the year off with lots of fun and excitement. – Lily Sophia

It was so fun to go back and enjoy the day with friends and see old friends from White Lodge around the park. – Noah

It was a nice trip to be away from the busy daily routine for a bit and enjoy the day with the students across the different year groups. – Yuki

Thorpe Park was such a blast; it was great to spend time with friends. – Killian

I always have such a fun time in Thorpe Park! It's so lovely that the whole school goes at the same time and we have a lot of fun together. It's an annual event everyone looks forward to. – Yasemin

I look forward to it every year as we always have the most fun time. – Krista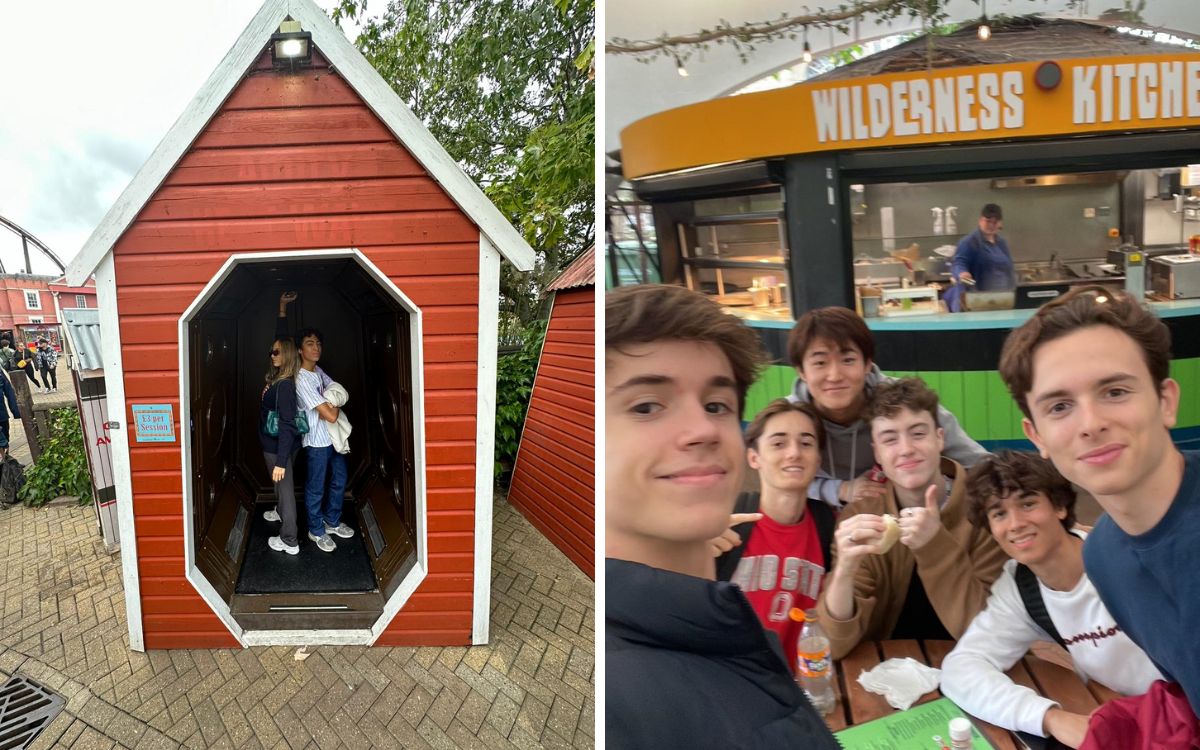 At Thorpe Park, our students achieved new heights and turns as they braved the daring rollercoasters. They had a brilliant time venturing through the theme park and having a go at the different rides:
It was my first time on the roller coaster, and it was so much fun! – Antonio

Thorpe Park was a scary but funny experience. I loved screaming with my friends on the rollercoasters; it was such a beautiful day and a better way to get to know my new friends. – Anna

It was so funny to try rollercoasters for the first time. A perfect day with some of my new friends. -Ivan

The exquisite feeling of flying in the sky at top speed and height is comparable to perfectly executing a double revoltade in ballet. – Julia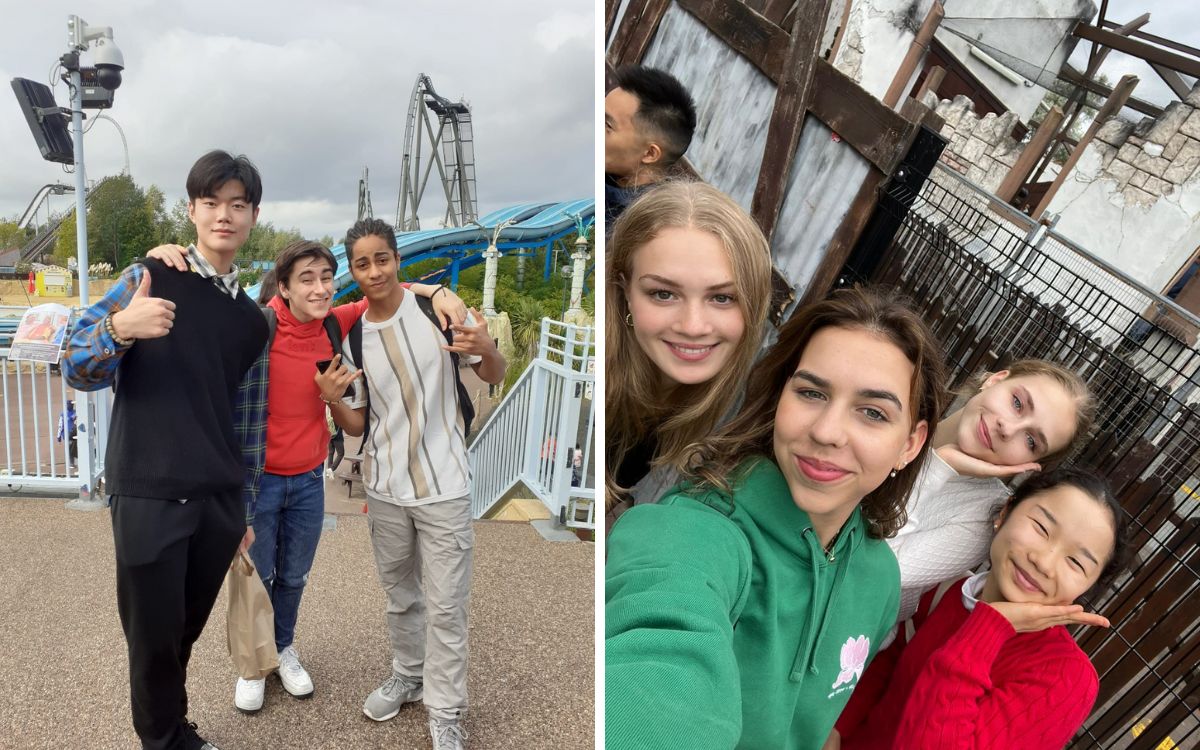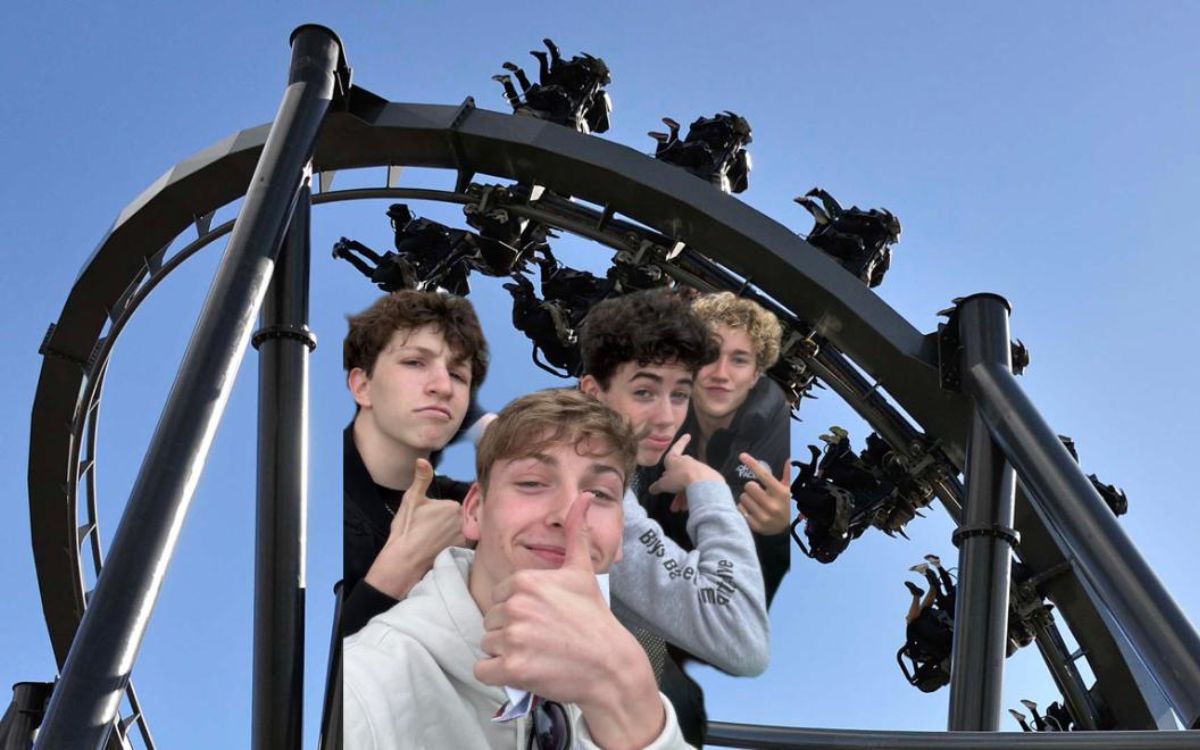 We're lucky to have such fantastic staff who work tirelessly to nurture students and offer them exciting experiences. Well done to the pastoral team for organising another successful trip this year. 
I had a wonderful time at Thorpe Park with many of my new friends. It was such a great opportunity to get to know each other more and try new things. Thank you to The Royal Ballet School staff for taking us and giving us this fun opportunity.  – Henry