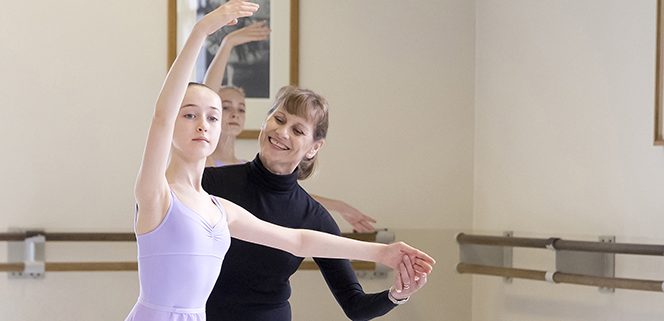 Our brand new Teachers' Insight Day is taking place at White Lodge on Thursday 17 October 2019.
Open to all dance teachers, we are offering the opportunity to visit White Lodge and view demonstration classes from Year 8 and 9.
You will also hear from Artistic staff about the latest developments in The Royal Ballet School's training programme and how we are at the forefront of full-time dance training around the world through new initiatives such as the Healthy Dancer Programme.
If you have any questions please email teachertraining@royalballetschool.org.uk.