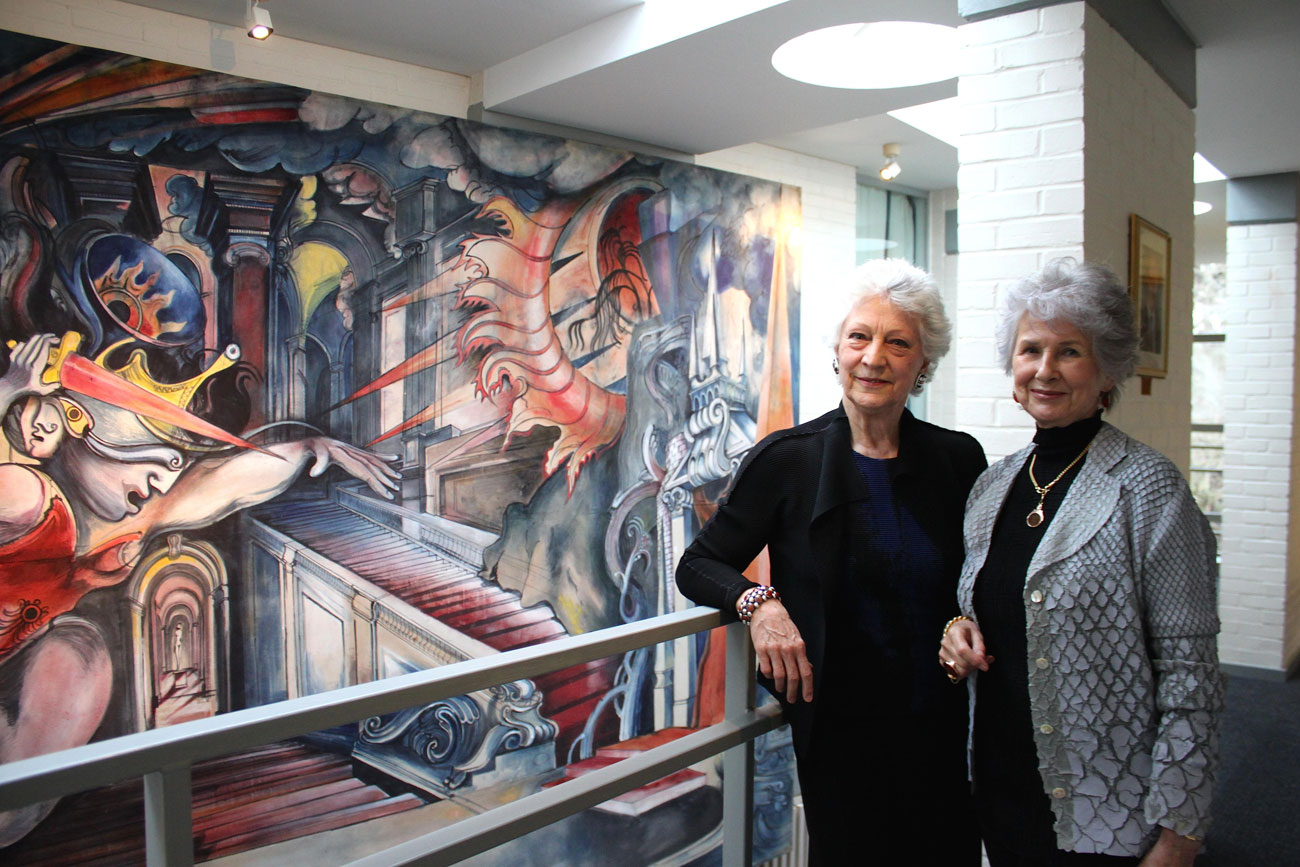 Dame Monica Mason yesterday unveiled a painting at White Lodge, Richmond Park, that she has generously donated to the School.
The painting, by Martin Sutherland, is a 12 x 17.5 foot tableau of the set of Hamlet, depicting Helpmann's 1942 staging of the piece, created in 1987 for Leslie Hurry's exhibition about the ballet.
The painting was originally gifted to Dame Monica by Caro and William Rathbone after which she offered it to the School for use alongside our symposium on Robert Helpmann last year. She then donated the work to the School and was pleased it could be hung in the Margot Fonteyn Theatre at White Lodge, a studio named after Helpmann's ballet partner.
Dame Monica also danced Queen Gertrude in a later revision of Hamlet opposite Rudolf Nureyev, so it is a ballet that has always been close to her heart.
Our thanks to Dame Monica for this gift, which will be appreciated by generations of young dancers to come.