Winner of the 2017 Primary Steps programme display competition
This autumn, our 27 partner primary schools hosted six weeks of Primary Steps workshops for over 1,500 Year 3 pupils.
Using the workshops as their inspiration, the schools were invited to create classroom displays, highlighting what the children had learnt and how, resulting in an interesting talking point in their school.
After a great deal of consideration, the winner of the 2017 Primary Steps display competition has been chosen.
The displays were assessed on their presentation and originality, evidence of cross curricular learning and the children's own work, and use of each school's Primary Steps resource box.
The judging panel were impressed that all the displays conveyed the Primary Steps message that everybody can dance and that ballet can be for everyone.
Thanks to all the primary schools who submitted their work. This year the standard was particularly high, well done to all of the schools who took part.
WINNER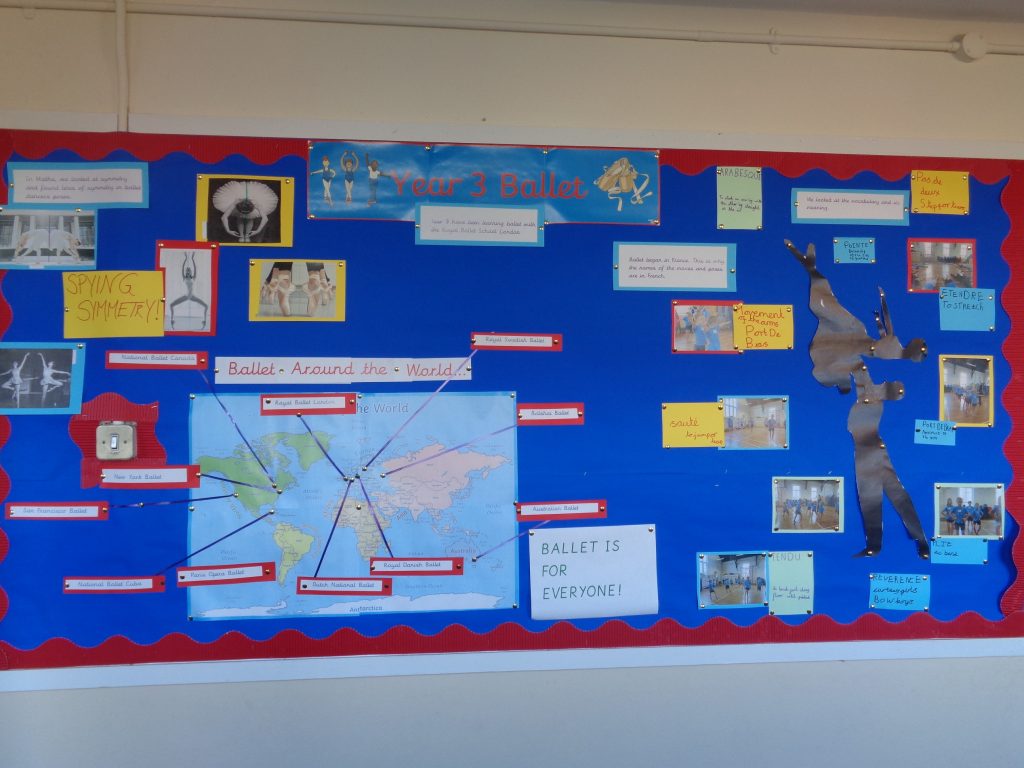 This classroom display is a great example of the many possible cross curricular links generated by the Primary Steps workshops. We can see that Guildhall Feoffment Year 3 have enhanced their Primary Steps experience in the classroom by investigating the following: geography – highlighting major ballet companies across the world, maths – identifying symmetrical positions in ballet, and French – using the movement vocabulary of ballet as a starting point. Congratulations and very well done.
JOINT RUNNERS UP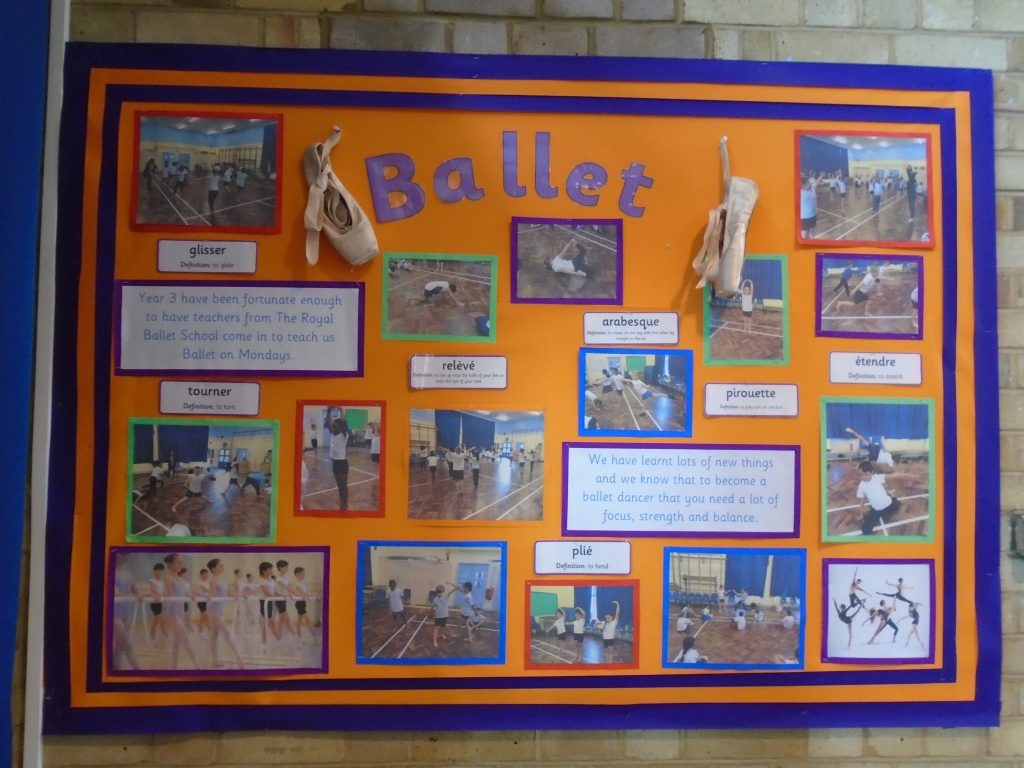 This colourful display is very well-presented and shows Year 3 in their workshops alongside photos of vocational students and professional dancers, clearly outlining progression from first experiences through training and into the profession. The school's Primary Steps resource box has provided ballet shoes and French vocabulary for the display.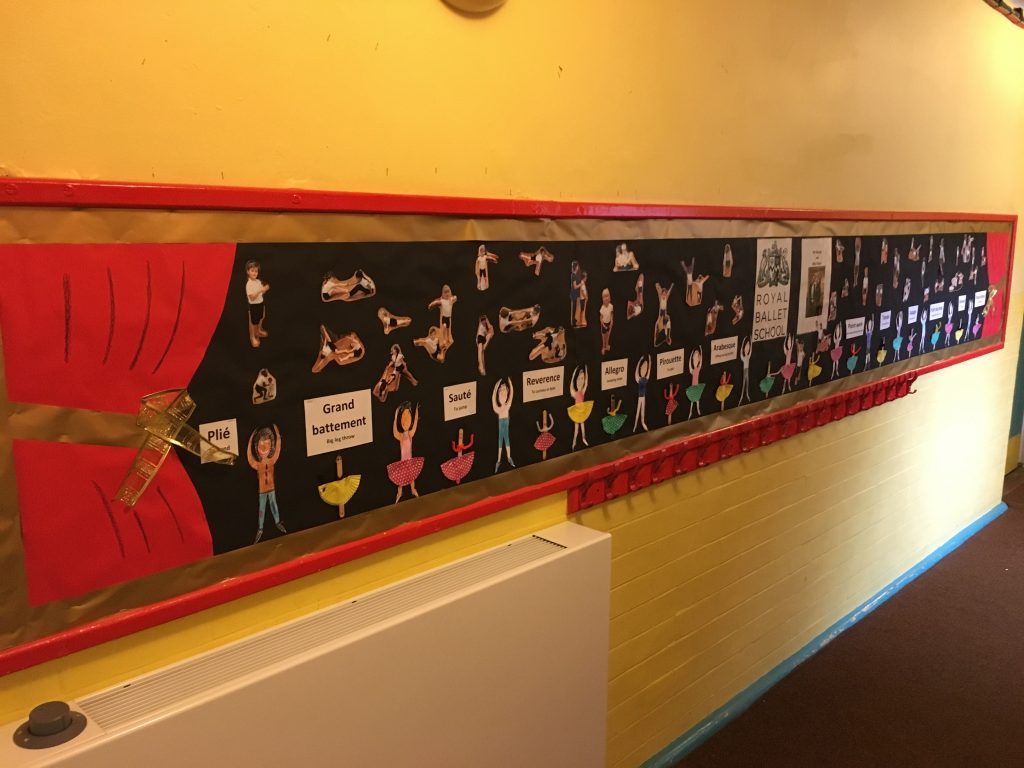 The judges liked the concept of this display, with the contents framed by a proscenium arch and curtains like a stage. They particularly enjoyed the children's drawings and lollipop dancers and the quality of the photographs of children dancing in their workshops.
SPECIAL MENTION
A striking central picture uses Blackpool Tower as a wonderful image for the upright posture which ballet dancers work so hard to develop and maintain; the judges were very impressed with this idea. Curriculum links to English were evident in the children's written testimonies highlighting what they had learnt and enjoyed most during their six weeks of Primary Steps workshops.