Reflections on our performances at Opera Holland Park
From Wednesday 6 to Saturday 9 July, students from all years at White Lodge and Upper School performed 5 triumphant shows at beautiful Opera Holland Park. This was the first time the School had performed at the venue since 2019, and it's safe to say the excitement was palpable! During rehearsals for the shows, we spoke to some of our Upper School students to find out how they felt about performing for an audience again at this magnificent venue.
1st Year student Liberty told us:
It feels incredible to be dancing at Opera Holland Park as it's such a divine and open venue! Dancing amidst nature and being immersed in the outdoors is particularly exciting and adds an indescribable nuance to every performance.

I really love that we can interact with the audience on an authentic level as we can see them clearly when dancing in daylight! In an indoor auditorium, lighting can block this visual relationship, but at Opera Holland Park we can revel in placing faces to the applause. I also love the backstage antics and atmospheric buzz prior to the performance which we haven't experienced so much in the last two years due to the pandemic.
2nd Year student Nikolás said:
This is my first year here so it's really exciting to be performing with the School. It's great to perform in front of a big audience again with no restrictions.

It's such a nice place, it's amazing! I love the fact that it's in the middle of London but also in the park so you don't see any buildings or anything, and it's not a closed theatre so you can see the trees while you're performing – I've never performed in an open-air theatre before! It has been such nice weather, really sunny so when you get off the bus and walk to the venue through the park it's a really nice walk before the performance.
Another 2nd Year, Bethany, described:
For me it's quite nerve-wracking compared to performing in the shows we've recently had in the School, where I knew I was safe and at home, but here it's big and there's a lot of people watching – but it's good as well! It's nice to be back here because last time I was here I was at White Lodge, so it's nice to be one of the older people, seeing all the White Lodge students come to the venue and being together again.

I love the stage, I love how it's quite deep and wide, and it's nice that we can travel and have really big movements instead of fitting it in to a studio space. It's great to be able to perform to the audience and really project to the back.
Daria Klimentová, former Principal dancer and now ballet teacher at Upper School, told us:
It's very important to have shows for the students, it's the highlight of the year and we've been preparing the whole year for this. It's exciting to do classes on stage in this amazing location. It's an amazing venue – we're all excited!
The programme was an exciting, varied one, featuring classical, contemporary and character elements, chosen by Artistic Director Christopher Powney. Some student choreographies were chosen to be performed, and there were also new works from choreographers Jason Mabana, Mikaela Polley and Joseph Toonga, who created on our students especially for these summer performances. For the students, this gave them experience of adapting to different styles of dance, which they found challenging and exciting.
Liberty's favourite piece to perform was the Hungarian Czardas from Petipa's Raymonda Act III:
I absolutely adore performing the Czardas as the choreography and music are powerful and thrilling, allowing us to dance with gravitas and grandeur. The ornate costumes help us to escape the real world and find our characters in the enthralling ballet that is Raymonda! It was fascinating to learn and adapt to the Hungarian style, ensuring that each movement is accurate and mirrors the original choreography. Dancing alongside a large group of my classmates has taught me many corps de ballet skills, such as staying in line at all times and uniting as one organism dancing precisely to the music.
Bethany danced the lead role in Raymonda at the Wednesday evening performance. She told us:
I love it because I just love her character, she's really classy and elegant and to be able to share that with everyone is really nice. To have so much support as well from the corps de ballet around you, it's a really fun piece.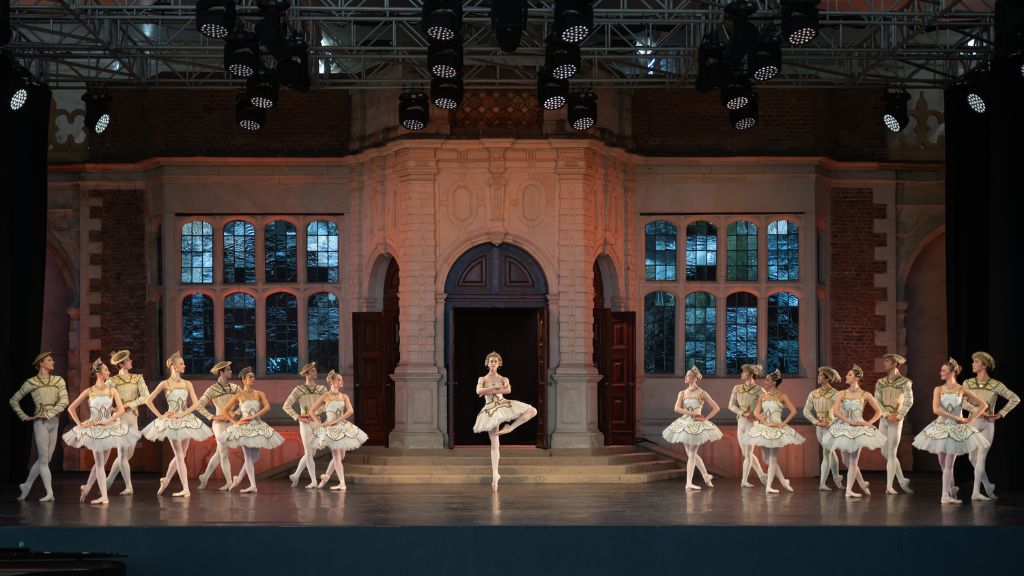 1st Year Alejandro enjoyed dancing the pas de douze from Frederick Ashton's Swan Lake:
It's a piece we have been performing for quite some time now, and we have gained so much confidence – now we can really just show off our hard work and enjoy dancing this wonderful piece of choreography.
Nikolás' favourite piece was Moments, a new piece by The Royal Ballet's Emerging Choreographer Joseph Toonga:
I really like Moments because it's a really different style from what I'm used to. It was challenging at the beginning but now I really like to perform it because it's intense and a different style. I also like Yondering, the piece I am in is like a celebration so it's like you're having a party on the stage, you can scream and cry out and it's really fun!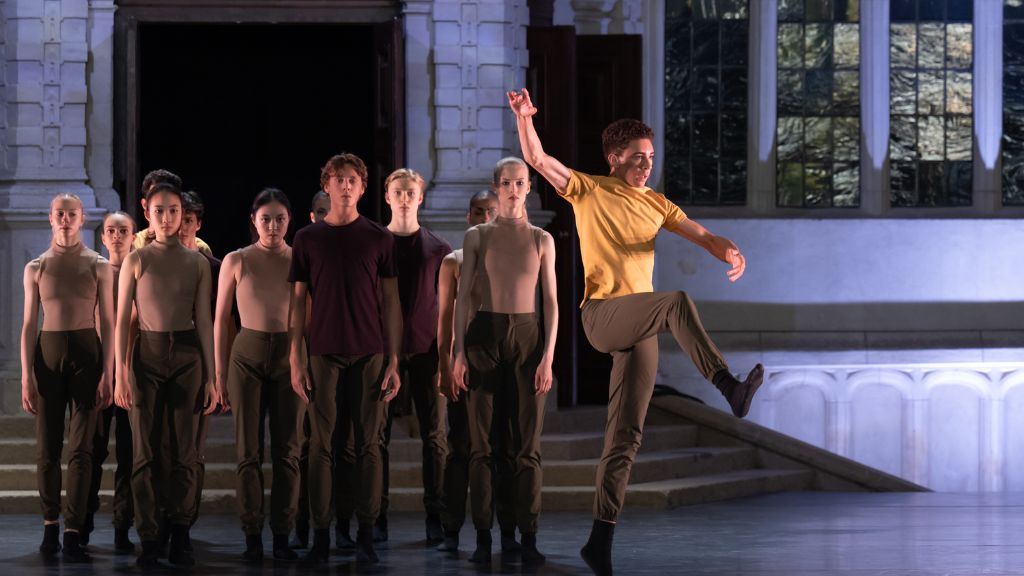 Pre-professional Year student Takumi enjoyed dancing Wayne McGregor's PreSentient:
It's so interesting because it's a contemporary piece, very different to the classical ballet style, contemporary is really freeing. It's a great opportunity for us to invest every single time and bring something new to the piece each time we dance.
Mason, another Pre-professional Year student, loved dancing John Neumeier's Yondering:
Yondering is my favourite because you can be yourself, you can have fun, there are different styles from neoclassical to a hoedown, there's comedy as well, it's still got lots of partnering, it's got a little bit of everything! We just enjoy doing it, the music and costumes and being free.
Finally, Daria shared her thoughts on some of the pieces:
Moments was very challenging for the students because the style was very unusual and we haven't really done it before in the School, so they were practising for weeks to get the style. Stamina-wise it's very difficult because its 10 minutes non-stop.

Raymonda is a gorgeous piece. I've danced the Principal role many many times and I was honoured to be able to prepare our Principal dancers for these performances. I really enjoyed every minute of it, I prepared three casts and every cast is slightly different, they all have different personalities, so I was trying not to change that and enhance their unique qualities.
The Royal Ballet School's Summer Performances are generously sponsored by Imagination.
See all the images from our Opera Holland Park performances below: