The Royal Ballet School's partnership with Kinoshita Group
The Royal Ballet School is delighted to announce an exciting new collaboration with Kinoshita Group as Principal Corporate Sponsors of The Royal Ballet School, alongside the continuation of their generous student sponsorship of our Japanese dancers.
This will see the Group join our longstanding corporate partners, Imagination, in supporting our 2023 Summer Performances and lending support to our outreach programmes, joining us in our mission to widen access to classical ballet for future generations.
As Principal Corporate Sponsor, Kinoshita Group will continue to work with us as we approach our Centenary in 2026, to help secure the School's financial future and ensure we remain a world leader in classical ballet education for the next 100 years. Kinoshita Group shares our goals: to ensure no student with potential is turned away due to financial hardship; to continue to be at the forefront of ballet training, having a far-reaching impact on raising standards in our sector; and to have a positive impact on society by widening access to our art form, inspiring and influencing on a global scale.
The Group have graciously supported the training of Japanese students through the School since 2016, seven of whom now dance professionally with top-flight ballet companies around the world, including The Royal Ballet and Birmingham Royal Ballet. These students would not have realised their incredible potential without Kinoshita Group's philanthropy. Artistic Director Christopher Powney said:
Japanese students form an important part of the fabric of our world-leading School. They are consistently of a high technical standard and have an extraordinary work ethic and commitment to the art form. They set an immaculate example for all dancers at the School, elevating the standard of the class and inspiring others to work as hard as they do.
Founded in 1990, Kinoshita Group is best known for housing development and real estate ventures. Their mission is to provide 'harmony between culture and a fulfilling life'. Through corporate philanthropy, they hope to hand over a prosperous and sustainable society and environment to the next generation. In light of this announcement, Kinoshita Group said:
In 2023, we hope our enhanced partnership with the School enables more opportunity to those facing hardship. Our goal is for all Japanese students to enjoy a bright, healthy and successful year and we look forward to the School's triumphant Summer Performances!
Find out more about our Corporate Partners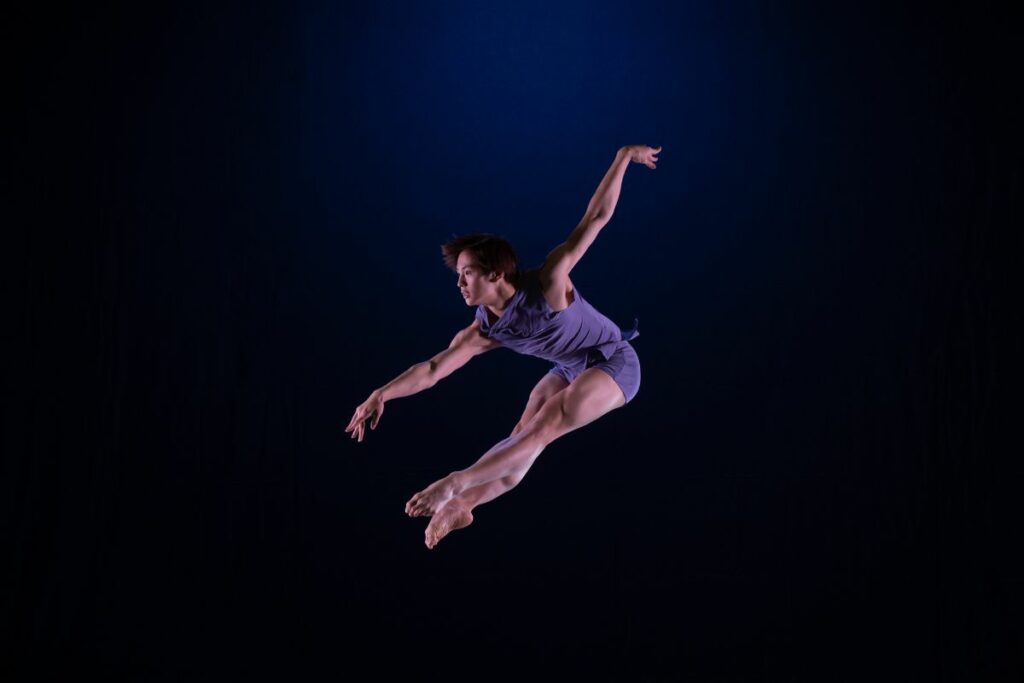 The image shows Takumi Miyake, Japanese alumnus of The Royal Ballet School whose training was generously supported by Kinoshita Group. Miyaki graduated from the School in 2022 and now dances with American Ballet Theatre Studio Company. ©2022 The Royal Ballet School. Photographed by Photography by ASH.