Spring Intensives 2023
We held our annual Spring Intensives this April in London, Hong Kong and Singapore. We are always delighted to have so many young dancers from around the world attend these courses.
Several exciting guest teachers taught classes this year along with our Artistic staff. Through cross-group teaching, students learned from multiple teachers, giving them a broader expressions. Sessions included Pilates, repertoire, stagecraft, contemporary and acting through dance and mime. Students explored classical ballets like Giselle and Swan Lake as well as contemporary works.
London Intensive
Our London Intensives ran from 2-6 April at Upper School. 155 students in total came throughout the week and we welcomed seeing many of the same faces each day.
On the final day of the course, Royal Ballet Principal Anna Rose O'Sullivan attended as a guest speaker and held a Q&A session with the students. As an alumna, it was lovely for her to be able to return to the School, share her insights into the professional ballet world and answer questions from aspiring dancers.
Our Artistic Manager for Intensive Courses and Auditions Paul Kay spoke about how the Intensives went:
The variation of classes and content kept the students very engaged and physically challenged. It was also wonderful for the course to conclude with an appearance and Q&A with Anna Rose O'Sullivan, Royal Ballet Principal. Many of the students said it was a real highlight for them. A very successful week.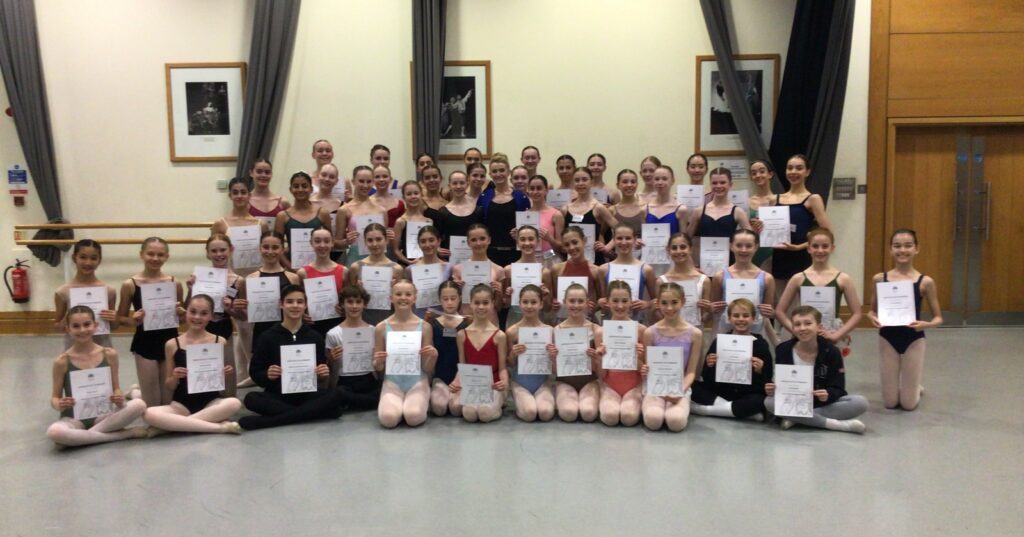 Anna Rose O'Sullivan with London Spring Intensive students
Hong Kong Intensive
We were also delighted to be able to return to the Hong Kong Academy of Performing Arts this year from 6-11 April. Students aged 11-18 attended throughout the week.
During the week, students had the opportunity to ask staff questions about life at the School. This was a great glimpse into our full-time training and we were pleased to hear so many confident questions from students in Hong Kong. The students were eager to find out about our audition process and the structure of day-to-day life here at the School.
On the final day of the Intensive, students presented their work to family and friends. It was a fantastic showcase of all their hard work and achievements. The progress made by each young dancer was evident by the end of the week; it was great to be able to celebrate this with an enthusiastic audience.
Artistic Manager of the Foundation Programme Liane McRae commented on the Hong Kong Intensive:
The course ran successfully and it was wonderful to see the improvement in all participating students after their six days of training. The students worked very hard and there was a positive atmosphere and a collaborative working environment.
Artistic Teacher Paul Lewis added:
It was amazing to work with so many information-hungry students. They were so thankful to learn and we felt they appreciated what we taught them. The facilities were also great and we were all well looked after.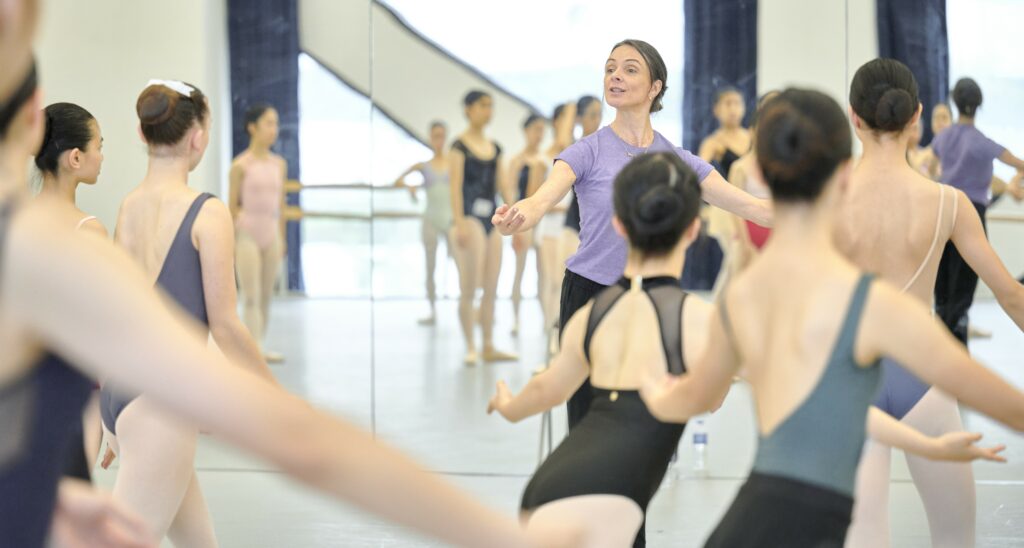 Liane McRae teaching at our Hong Kong Intensive
Singapore Intensive
Our Intensive Courses also took place over three days in Singapore. From 14 – 16 April classes were delivered at Singapore Ballet Studios. It was wonderful to be able to bring our training to students aged 10-18 in Singapore and meet so many passionate young dancers.
We are constantly working on extending our reach globally and so it was exciting for our team to visit Singapore this Spring. Students enjoyed growing and developing their skills and it was amazing to see their progression over the course.
Browse more photographs from our Spring Intensives below.