Celebrating our Opera Holland Park performances
Saturday 8 July saw our students take the stage for their final performance at Opera Holland Park. Across the five glorious performances, our White Lodge and Upper School students showcased the results of countless hours spent rehearsing in the studios. Their performances brought immense joy and pride to parents, staff, special guests, and ballet enthusiasts alike.
As our students return to the studios to continue rehearsing for the Royal Opera House matinée performance on Sunday 16 July, we reflect on the Opera Holland Park season with some of our White Lodge and Upper School students.
Braving the elements
While performing in the open air is a lovely experience, it doesn't come without challenges. When asked if there was anything unexpected about Opera Holland Park this year, students unanimously agreed it was the weather! We faced some typical British weather conditions this year, with the students developing excellent skills in adapting to challenging circumstances:
I've been at the School for eight years, and this is my seventh year at Holland Park, and I've never seen such bad weather as it has been the last two days. It's definitely been unexpected and hard to adapt to, but we've managed. Now it's getting nicer, and it's lovely to be able to appreciate the weather after the past few days! – Guillem, Pre-professional Year
The weather was surprising. It's outdoors, so you never know what you're going to get. But last year, it was so consistently sunny. With the rain and the chill these past few days, we've been adjusting to that and dancing under the circumstances. It's a great lesson, but it takes a little adjustment. I've definitely had to add a few layers!  – Rebecca, 2nd Year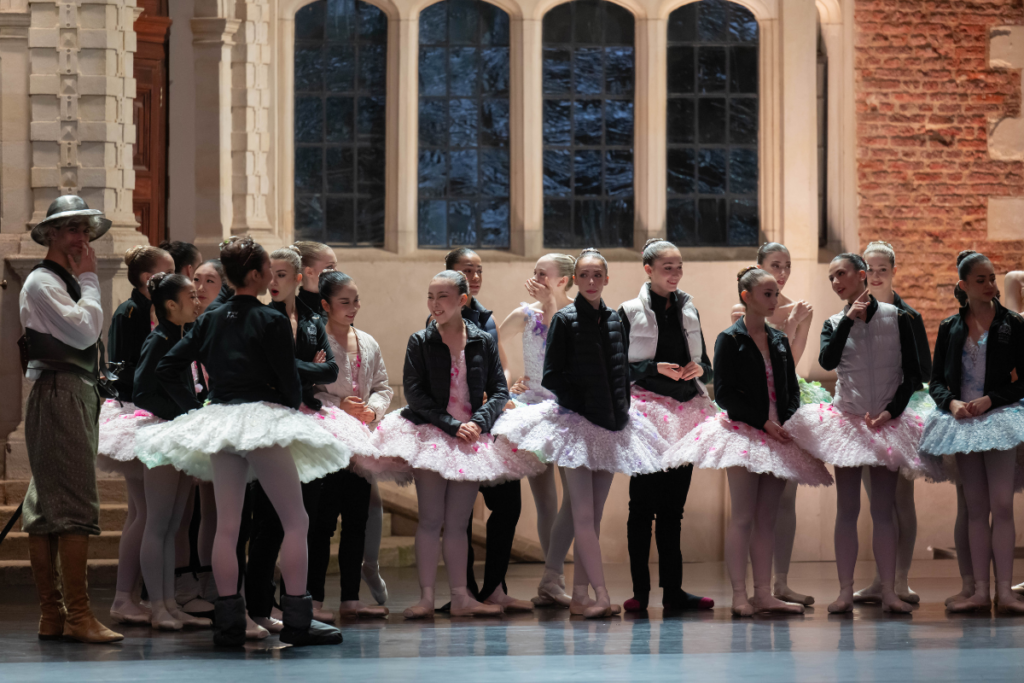 The joy of performing
Our Summer Performances provide our students with the chance to transform the ballet vocabulary they've been mastering into a magical experience for the audience. These performances also teach our students how to mentally and physically prepare for the stage, a crucial aspect of their journey toward becoming skilled performers.
LilySophia, a 1st Year student, was thrilled to perform on stage at Opera Holland Park for the very first time:
Performing is my favourite part of ballet. I just love getting on stage, being generous to an audience, and giving and doing what we love for someone else. It's really special and just great to work hard on something. It's rewarding getting to perform that on stage.
White Lodge Year 11 student Lauren said:
I think you get a sense of pride when you're performing for people. I know I get excited to perform, but it expands even more when you have family there. It builds and makes everything worth it, all the rehearsals and everything.
Another Year 11 student, Emma, shared her thoughts on the process:
It's really cool to see all the pieces come together. We've been rehearsing for so long, and now this is the moment that we get to show all the work that we've done. You get a thrill from performing that you can't achieve in anything else, so it is super fun. Even if it is a character piece where we are doing one little group dance, it is still super exciting, and every moment is really fun.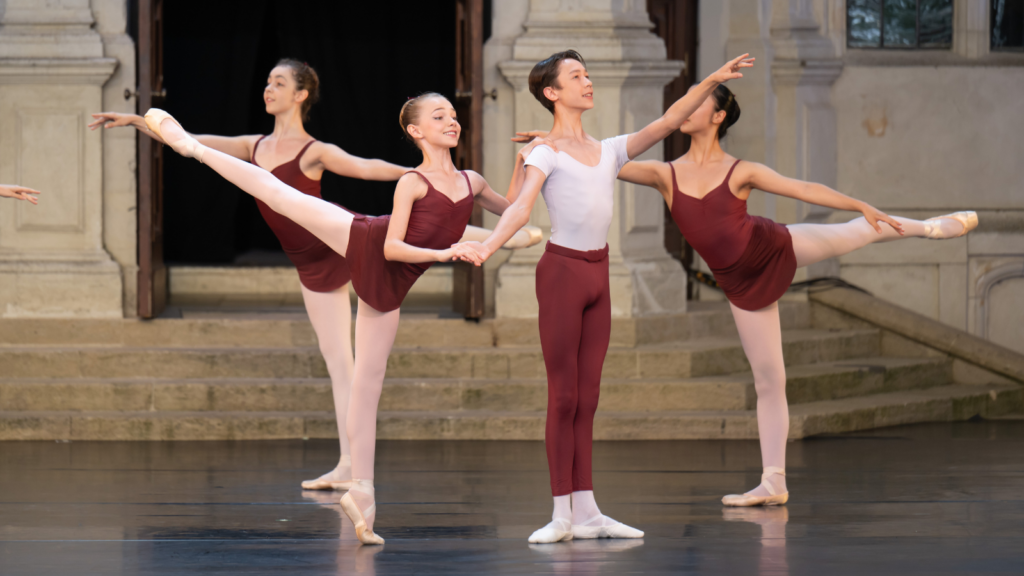 From studio to stage
Audiences were treated to an array of splendid performances, from timeless classics such as Carlos Acosta's Don Quixote or Kenneth MacMillan's The Four Seasons to new works like Mikaela Polley's Fast Blue and Goyo Montero's BOLD. Several aspiring choreographers saw their dreams come to fruition as student creations from White Lodge and Upper School students were showcased.
We asked 1st Year student Layla about her highlight of the Summer Performance season:
It was definitely working with all the different choreographers and people coming in to set the work. Samantha Raine came in to set Don Quixote, and then Goyo Montero came to BOLD rehearsals. It's really cool to see first-hand from the people that choreographed or rehearsed the pieces with the company and their feedback.
2nd Year student Jackson also told us his highlight:
I think seeing how each piece grows from performance to performance, you see incrementally it gets better each time and it gets more comfortable. You can feel like you can go for it more each time because you're more comfortable with the steps, the stage, the placings, and the audience.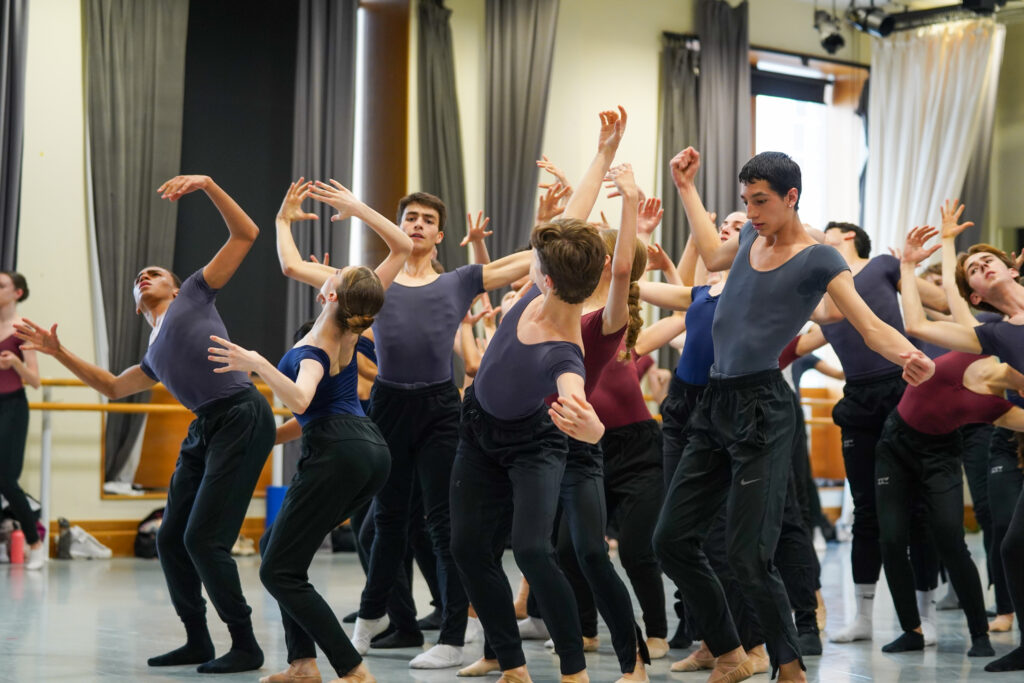 The end of an era
For some of our students, these performances marked their last at Opera Holland Park before they embark on exciting new chapters with professional companies around the world. Several members of this cohort have been performing on stage since they were in Year 7, gaining experience throughout their journey.
Pre-professional Year student Guillem shared his advice for performing:
To be honest, I think something will happen in every show. Something will go better than you expect or worse than you expect, and sometimes there's nothing you can do about it. The main thing to focus on is enjoying it.
Pre-professional student Caspar candidly shared words of inspiration:
It's not the end of the world if it doesn't go perfectly. I've beat myself up a lot before when things happen. I've learned that you just need to have a good time and enjoy it. As long as you felt like you were having fun, it doesn't matter if technical things didn't go as you wanted.
Caspar also shared his experience of coming full circle and how it feels to be performing with students across the whole School:
It's fun. It's weird, but I like now being at the top! I was a Junior Associate for two years and then started in Year 7. It's nice to have come the whole way through. I feel like an adult and fulfilled when I see the Year 7's now. That was me once, and now I'm at the top, and I feel like I can be a figure of motivation and inspiration. I know I had that when I was in Year 7 with the Pre-professional Year students.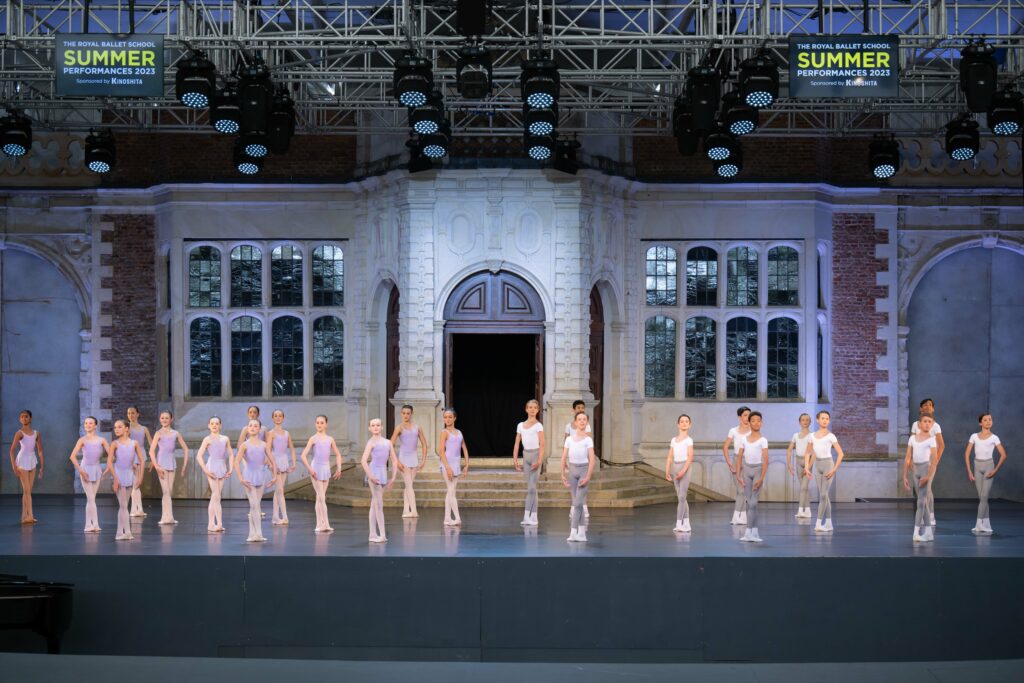 We want to extend our congratulations to all of our students for their superb performance season at Opera Holland Park. Their unwavering dedication, commitment, and hard work throughout the School year have paid off, and we couldn't be prouder of them.