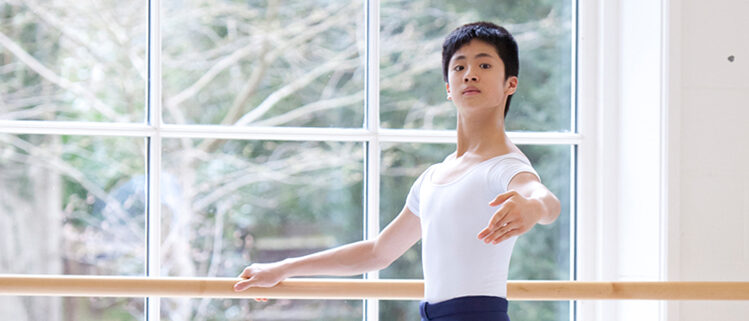 2021年冬季バレエコース
英国ロイヤルバレエスクールの2021年冬季バレエコースを開催できなくなったと発表するのは、非常に残念です。新型コロナウイルス感染症に関する日本への渡航禁止令がまだ適用されているため、英国から日本に渡航する事が出来ません。参加する生徒たちとスタッフ双方の最善の利益を考慮した結果、開催を中止するという決定を下し、それぞれが次のステップに進めるように今後の予定を計画する必要があるでしょう。
日本で次の集中バレエコースをいつ開催できるのか、すべての可能性を考慮し、2022年初めに英国ロイヤルバレエスクールのホームページで発表する予定です。
この開催中止の決定は苦渋の決断でした。また日本の生徒の皆様と知識や技術を共有できることをとっても楽しみにしています。この1年間、辛抱強く待っていただき、本当にありがとうございます。2022年には必ず皆さんにお会いでき、集中コースが開催できることを心から願っております。
2021年冬季バレエコースに登録されている方には個別にご連絡いたします。
オーディション:
2021年12月12日に東京にてロイヤルバレエスクールのオンライン・オーディションを開催する事をお知らせ致します。
会場は東京バレエ団のスタジオ(東京都目黒区目黒4−26−4)にて開催され、審査員はロンドンからライブ審査を行います。応募資格は2022年8月31日までに13歳から18歳になる男女が対象となります。
オンライン・オーディションは2021年10月12日から下記のロイヤルバレエスクールのウェブサイトにて申し込みが可能となります。
royalballetschool.org.uk/train/apply/international-auditions
ビデオ審査(Video application)について:
オンライン・オーディション(ライブ審査)ではなく、ビデオ審査 (Video Audition)をご希望される方は、下記のロイヤルバレエスクールのウェブサイトに記載されている案内に沿って、10月20日の締め切りまでに申し込みのアップロードを行ってください。
royalballetschool.org.uk/train/apply/international-auditions
尚、ビデオ審査をご希望された方は、東京で行われるオーディションの参加申し込みを申請しないようにして下さい。
We are extremely disappointed to announce that the Japan Winter Intensive 2021 is cancelled.
It is still not possible to travel to Japan from the UK due to COVID-19 travel restrictions. We feel it is in the participants and our staffs' best interests that we make a firm decision now, to ensure everyone has sufficient notice to move forward with further plans.
We really hope to return to Japan soon and deliver our Intensive course. We will update you at the beginning of 2022
It is with heavy hearts that we have had to reach this decision. We looked forward to working with the students and staff and sharing our knowledge and skills with you all. Thank you for being so patient over this past year and we only hope that 2022 will be more successful in our mission to deliver the programme to you.
For those of you who have places held on the 2021 Intensive Course, we will be contacting you individually.
We are delighted to announce that we will be holding auditions in Tokyo. The audition classes will be held in Tokyo with a panel of Royal Ballet School judges watching live from London.
Date:
12 December 2021
Location:
The Tokyo Ballet, 4-26 -4 Meguro-ku, Tokyo.
Eligibility:
Students aged between 13-18 years by 31 August 2022 are eligible to apply.
Applications will open 12 October 2021 and close 6 December 2021.
If you prefer to send in a video application, do so by the deadline, 20 October 2021.
Please do not apply to attend the audition in Tokyo if you send a video application.