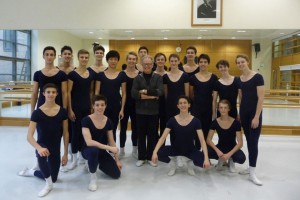 Our 2nd Year students were treated today to a masterclass from Sir Anthony Dowell.
Sir Anthony spent an hour coaching the boys in his solo from Frederick Ashton's ballet A Month in the Country.
The first performance of the ballet was by The Royal Ballet at the Royal Opera House on 12 February 1976 and starred Lynn Seymour and Anthony Dowell.