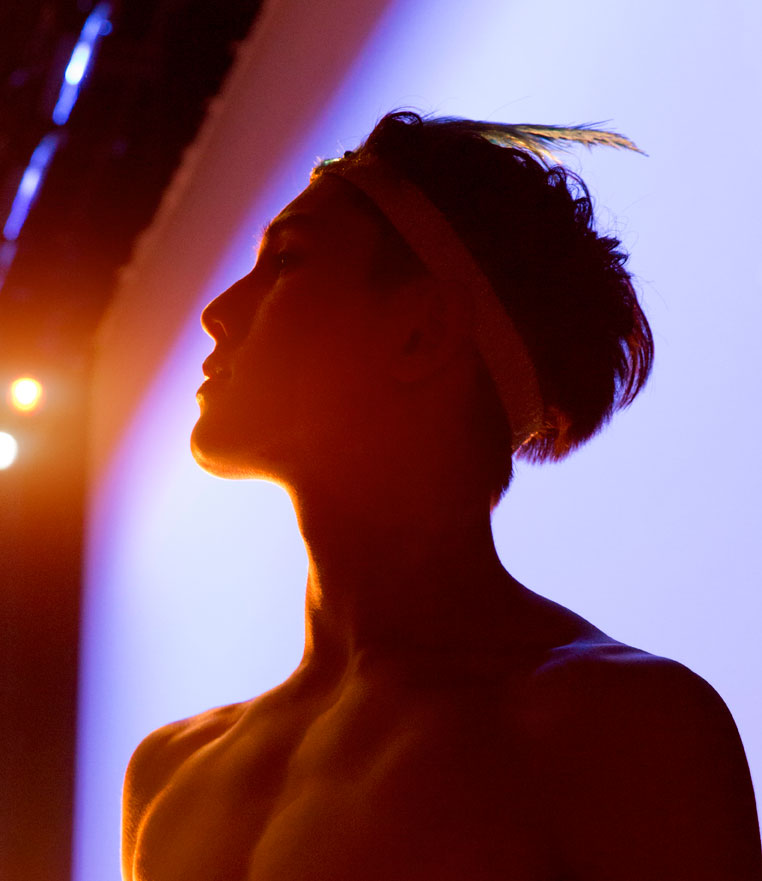 Royal Ballet School student Erik Woolhouse, 17, was named Young British Dancer of the Year 2014 at the finals of the Award at the Royal Opera House on Saturday.
Erik performed Albrecht's variation from Act 2 of Giselle, followed by the Male Pas de Deux variation from Le Corsaire. His prize was £3,000.
Second prize went to Royal Ballet School student Joseph Sissens, 16, who won £2,000, and third prize to Nicholas Landon, 15, winning £1,000. The Sibley Dowell award for a promising student with potential went to Ricardo Castellanos, 16, and commendations went to Jerome Barnes, 16, and Scott McKenzie, 16, completing an all-male line-up of Royal Ballet School winners.
Five British Summer School prizes were also awarded to competitors Olivia Caughey, Genevieve Eveleigh, Sophie Morris, Rowan Parker and Lesya Tyminska.
The young finalists were selected from 83 applicants – 32 of them progressed to the semi-finals and then 16 were selected for the finals. Maina Gielgud AO, International Guest Teacher and former Ballet Principal and Director, was class teacher for the preliminary and semi-final rounds. The finalists received coaching in their chosen variations from Royal Ballet Principals Marianela Nuñez and Thiago Soares.
The jury on Saturday included former Royal Ballet Principal Deanne Bergsma, Christopher Hampson, Artistic Director of Scottish Ballet, Stephen Jefferies, Artistic Director of Hong Kong Ballet, David Nixon, Artistic Director of Northern Ballet, Kevin O'Hare, Director of The Royal Ballet, Tamara Rojo, Artistic Director of English National Ballet, former Royal Ballet Principal Sarah Wildor, and Chair of the jury was Mavis Staines, Director and CEO of Canada's National Ballet School.
Young British Dancer of the Year celebrated its 15th anniversary this year and the event was dedicated to Gailene Stock, who founded the competition in 2000 with generous support and sponsorship from Ricki Gail Conway (who has continued to sponsor the competition). It was designed to celebrate the new millennium and since its inception it has encouraged and celebrated outstanding young British talent. It attracts dancers from across the country and is a fantastic opportunity to be seen by some of the most distinguished members of the dance community.
Past contestants have gone on to perform with The Royal Ballet, Birmingham Royal Ballet, English National Ballet, Scottish Ballet and Northern Ballet and other companies across the globe.
Our thanks to sponsors Ricki Gail Conway, Freed of London, Event Merchandising, J Sainsbury plc, Bloomsbury Flowers, Dance Books Ltd, Dancing Times (in memory of Frank Freeman) and Dance Europe.