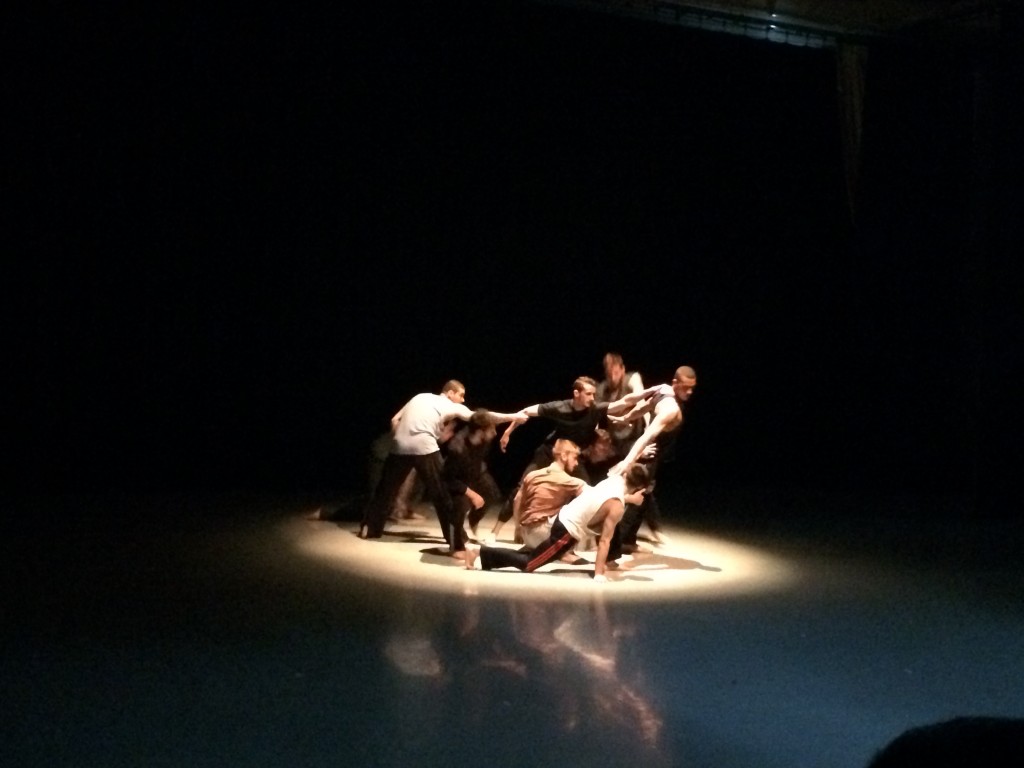 Our younger students were treated to a very special performance and Q&A session with the Ballet Boyz this week at White Lodge.
The Ballet Boyz, which was co-founded by Royal Ballet School-trained Artistic Directors Michael Nunn and William Trevitt, performed an impressive contemporary piece by alumnus Alexander Whitley called The Murmuring from their latest production The Talent which they are currently touring.
They then took questions from students.
Q: Why is the piece called The Murmuring?
A: Alexander Whitley named it that because he was inspired by the flight displays of flocks of starlings which is called 'a murmuration of starlings'. Murmuration also sounds like muttering and political intrigue.
Q: How long did it take to create and how did it develop?
A: It took eight weeks in total then one month of rehearsals to get it ready for the stage. As part of the creative process, the dancers were asked improvise to impossible instructions, like 'put your hand on your hip and try to reach your elbow to your stomach' to see what evolved and how they solved different problems. There is a lot of depth and detail to the work as a result.
Q: Where are you performing?
A: We perform all over the world Sadlers Wells is our home, and we do a lot of work at the Royal Opera House Linbury Studio Theatre too.
Q: Where does your inspiration come from?
A: The boys – they constantly inspire us and we also invite a wide variety of choreographers to the studio. 
Q: Why did you start the company?
A: William and Michael met at The Royal Ballet School when they were 16 and joined The Royal Ballet company for 12 years, but then they wanted to try something different. Ballet Boyz has now going for six years. We've commissioned 40 or 50 ballets over last six years, with three to five new works each year, sometimes for stage, sometimes for television.
Q: Why don't you have any girls?
A: We are actually starting to work with women more and we have women dancing in our next production.
Q: Where do your dancers come from?
A: They're from all over the world, and they all have very different backgrounds. We're interested in finding dancers with a range of influences which makes them more adaptable, especially for improvisation. We wanted to create a unique and unusual mix of talents, which is the opposite of the perfect corps de ballet.