Students benefit from mentoring sessions with Royal Ballet School alumni
Royal Ballet School students have been benefitting during lockdown from a programme of online mentoring sessions with Royal Ballet School alumni, discussing a range of topics from the guests' careers in dance to life and training in lockdown. They have had Q&A sessions with the performers and choreographers and even a Zoom makeup tutorial on how to do stage makeup.
So far the students have spoken to Royal Ballet dancers such as Dame Darcey Bussell, Steven McRae, Francesca Hayward, Yasmine Naghdi, Marianela Núñez, Claire Calvert, Lauren Cuthbertson, William Bracewell, Matthew Ball, Alexander Campbell and Vadim Muntagirov, and choreographers Wayne McGregor and Christopher Wheeldon, with more continuing over the coming weeks.
It's easy for students to feel that they are not able to dance to the same ability as they would in the studios at the School but the question and answer sessions have helped students understand that the alumni are also doing simple exercises from home, showing the importance of basic training. 2nd Year student Basil said: 'I have gained valuable insight to how top level dancers approach their training and performance.'
The alumni have expressed to the students that they should value and use this time to master those basic techniques within their training that will act as foundations when they return to the studios. 2nd Year student Eleonora said: 'The talks have deeply inspired me, especially during these hard times, they have helped me to keep myself motivated in order to always give my best and improve.'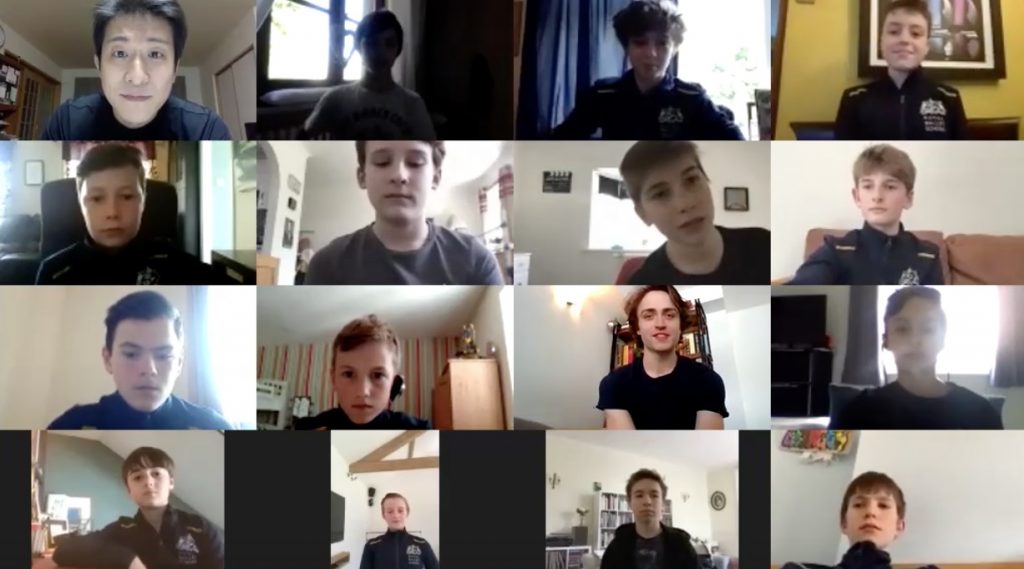 Matthew Ball told the Year 7 and 8 boys: 'It's a very tough time for everyone, I'm sure you are all feeling frustrated and a bit uncertain, but it's amazing to see your determination. I want to encourage you to keep on persevering at this tough time and stay motivated – it will be a good test for how you can perform in difficult situations at a later date in a professional career'.
Year 9 student Georgia asked Marianela Núñez, 'what is the most amount of pointe shoes you have worn in one performance? ' to which she replied 'I wear about three pairs of brand new pointe shoes per performance. In Swan Lake I wear one pair per act. I get through a lot of shoes and can now darn and sew my shoes in a record 20 minutes!'
We are hugely grateful to the dancers for taking the time to encourage our students. It has clearly had a lasting impact, as 2nd Year Student Ava May said: 'Hearing from talented professional dancers who attended the School has given us a reminder of why we do what we do every day and really excites me for the future.'