Behind Hora La Aninoasa with Tom Bosma
The Royal Ballet School's annual Summer Performances are the culmination of the year's training for our dancers, featuring a range of works that represent the breadth and diversity of our art form. Students will perform works that showcase their skills and artistry, including classical ballet repertoire, heritage pieces, contemporary work and traditional character dancers.
As the White Lodge studios were brimming with character skirts and lively Romanian folk music, we were thrilled to interview guest choreographer, Tom Bosma, to discuss his work Hora La Aninoasa.
A rich history of character and folk dancing
Born into the world of character and folk dance, Tom Bosma travelled around the world from a young age to learn traditional character dance. In 1968, Tom joined the Yugoslav Dance Theatre 'ORO' and later worked as ballet master and coach at the International Dance Theatre in Amsterdam.
My father was a character dancer and teacher, so I grew up in a family where folk dancing and character dance was the normal thing to do.
Tom also worked as a character dance teacher and choreographer at the Royal Conservatoire in the Hague from 1973 and, in 1999, became the Deputy-Director of the dance department. Tom also worked as a guest teacher and choreographer for numerous ballet schools across the globe, including the National Ballet Academy in Amsterdam, John Cranko School, Hamburg Ballet School, Tokyo Ballet School, Chabukiani Tbilisi Ballet School and Escuela Nacional de Ballet Fernando Alonso.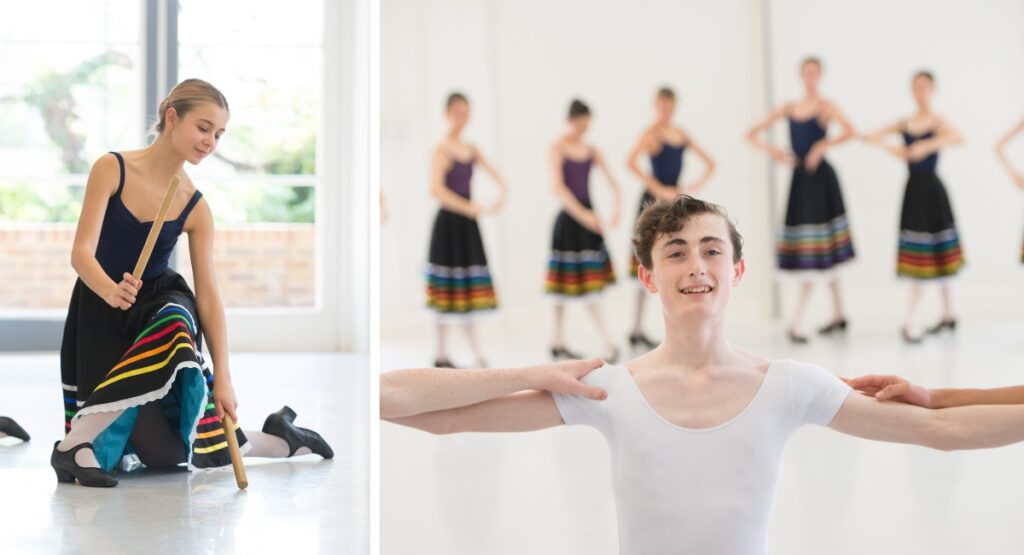 A new way of moving
Character and folk dance are an integral part of classical ballet repertoire, providing young dancers with exposure to different cultures and movement styles. Widely studied in many schools and institutions across the world, character dance helps dancers develop their expression, stamina, flexibility and strength, all while learning to adapt to different rhythms and syncopations. Don Quixote and Swan Lake are quintessential examples of the power of character dance as a method of storytelling.
Our students receive exposure to a range of styles as part of the curriculum, with character dance no exception. Opportunities like this help our students to become versatile young dancers with strong musicality and technique.
We spoke to Tom about his passion for character and folk dancing:
It is fantastic because children learn rhythms and different ways of listening to music. It is a different way of moving and all countries have their own style which is extremely important for them to learn.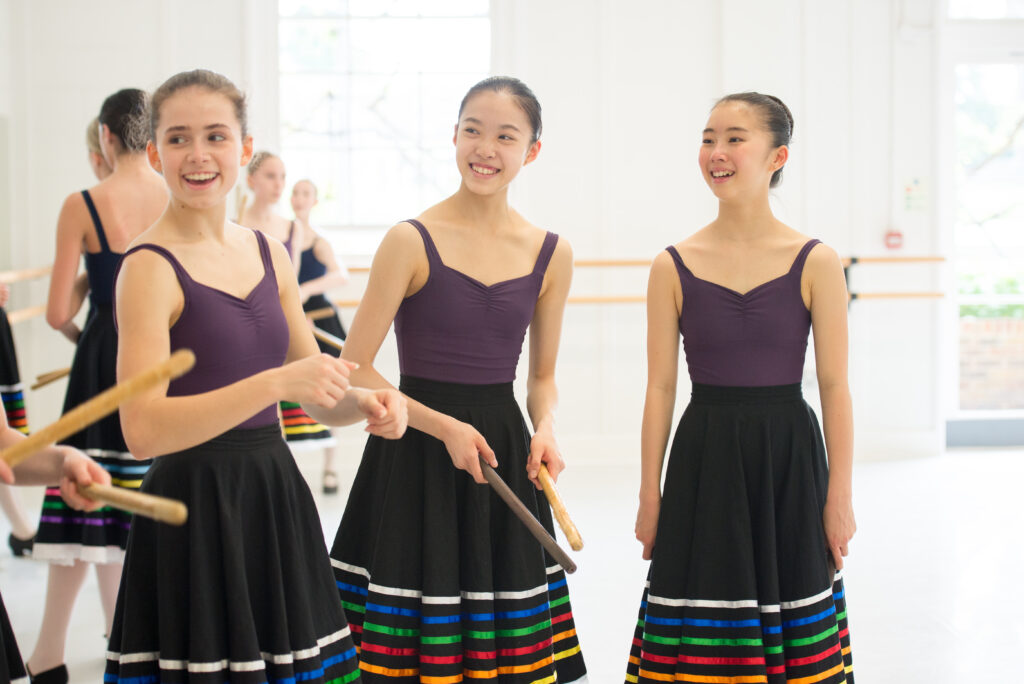 Inspired by Theodor Aman
A visit to a Romanian museum inspired the piece Hora La Aninoasa. Tom was drawn to an artwork of Romanian people dancing in a circle in the village of Aninoasa.
I made this piece based on a painting by Mr. Theodor Aman, where you see an old Romanian house with various people dancing in different costumes.

My choreography is made from different parts of Romania. The younger dancers perform choreography from the west of Romania, the middle dancers perform choreography from the middle, and the older dancers perform choreography from the south. All year groups dance their own choreography from a distinct area, and in the end, they come together for a big finale.
You can expect a lively and dynamic piece, featuring distinctive folkloristic music and traditional Romanian costumes that highlight the unique style of dancing you would encounter in each region.
Tom's extensive travels have shaped his choreographic style, as he utilises authentic material from his experiences in each country. When creating Hora La Aninoasa, Tom pieces together the traditional steps and movements he learned from his time in Romania, and spatially arranges the dancers in interesting formations.
Speaking about his time in Romania, Tom learned about folklore by attending company rehearsals and festivals in different parts of the country. At one festival, he learned a special dance for men from a pair of young boys, which features in the piece.
Tom hopes to convey the richness of Romanian folklore and, in his words, you can expect a 'very alive and musical' piece. We thank him for enriching our student's worldly knowledge and look forward to seeing Hora La Aninoasa on stage.
Hora La Aninoasa is brought to you with generous support from The Royal Ballet School Stage Supporters 2023.
The Royal Ballet School's Summer Performances are sponsored by Kinoshita Group.
Find out more about our Summer Performances and book tickets