Behind Don Quixote's Vision Scene with Daria Klimentová
Our staff and students are full of anticipation as our Summer Performances approach. We look forward to welcoming family, friends, and supporters to watch our young dancers shine.
Our audiences can expect to see a dazzling rendition of the Vision Scene from Carlos Acosta's Don Quixote at both our Opera Holland Park and Royal Opera House performances. Ballet teachers Daria Klimentová, Nicola Tranah, and Zenaida Yanowsky have been rehearsing this piece with 1st, 2nd, and Pre-professional Year students. We were also delighted to have Carlos Acosta himself come in to rehearse with our students.
A playful part
Daria Klimentová is one of our many talented teachers at the School and danced for an impressive 25 years with several companies such as the Scottish Ballet, Czech National Ballet and English National Ballet before she joined our staff. Throughout her dance career, she danced a wide range of ballets, including Don Quixote. Daria reflected on her experience:
Don Quixote was the first ballet I danced in my career and I loved it. I danced the part of Kitri, which had always been my absolute dream role. She's a lot of fun and a little bit cheeky. I was fortunate to have had the chance to work on this part.  
The reimagined classic
Don Quixote was originally created by Marius Pepita in 1869 and is based on excerpts from the classic novel Don Quixote by Miguel de Cervantes. It tells the story of the famous knight and his quest to discover true love.  Carlos Acosta reimagined the beloved ballet in 2013 for The Royal Ballet, creating a unique version with new choreography. Set to Ludwig Minkus' vibrant score, Don Quixote is a lively ballet full of energy, comedy and excitement. In the Vision Scene, Don Quixote finds himself in the world of the Dryads, where he encounters an ensemble of entrancing fairies. The dream world is a dazzling place, full of beauty; we spoke to Daria about this enchanting excerpt:
This scene is magical and dreamy. There's a lot of fluid movement to create a dreamlike world. It's romantic. Our students are enjoying the energy and the music; it's what I love about this ballet too.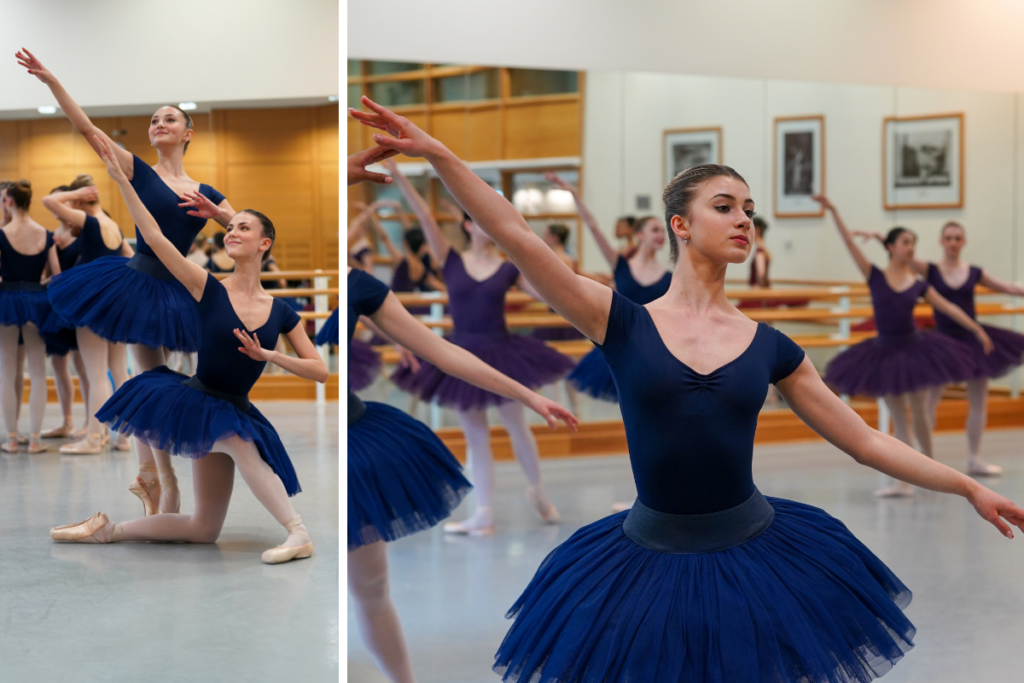 Embracing challenges
One of the most thrilling aspects of Don Quixote is the impressive movement it involves. The dream scene in particular is technically demanding, containing challenging movements which add a sense of magic and wonder. We learned about how the students have been finding this from Daria:
It's a classical ballet so everything has to be precise. The solo variations are very technical and tricky so students have had to take on this challenge. They have been embracing it and working hard for the performances – after all, ballet is never easy! There are always difficulties but they are able to take them on.
We can't wait to see our students perform this mesmerising scene at the Summer Performances.
The Royal Ballet School's Summer Performances are sponsored by Kinoshita Group and are funded by the support of generous individual donors.
Find out more about our Summer Performances.