Our PTA Summer Fair 2023
Our PTA Summer Fair is always a joyous event and this year was no exception. We had a fantastic day of fun on Saturday 17 June and were thrilled to have so many join us at White Lodge.
Our historic grounds
Right in the heart of Richmond Park, our gorgeous White Lodge grounds are usually closed to the public but we delight in opening them up each year for our Summer Fair. We held tours throughout Saturday, inviting people to learn about the rich history of the building and the School.
A very special guest
Our alumna and Principal of The Royal Ballet Anna Rose O'Sullivan opened the Fair, and attended the day as our special guest. Anna trained with us from the age of 11 at White Lodge, and it was lovely to see her return to her former home and school. Our students were very excited to meet one of our inspirational alumna.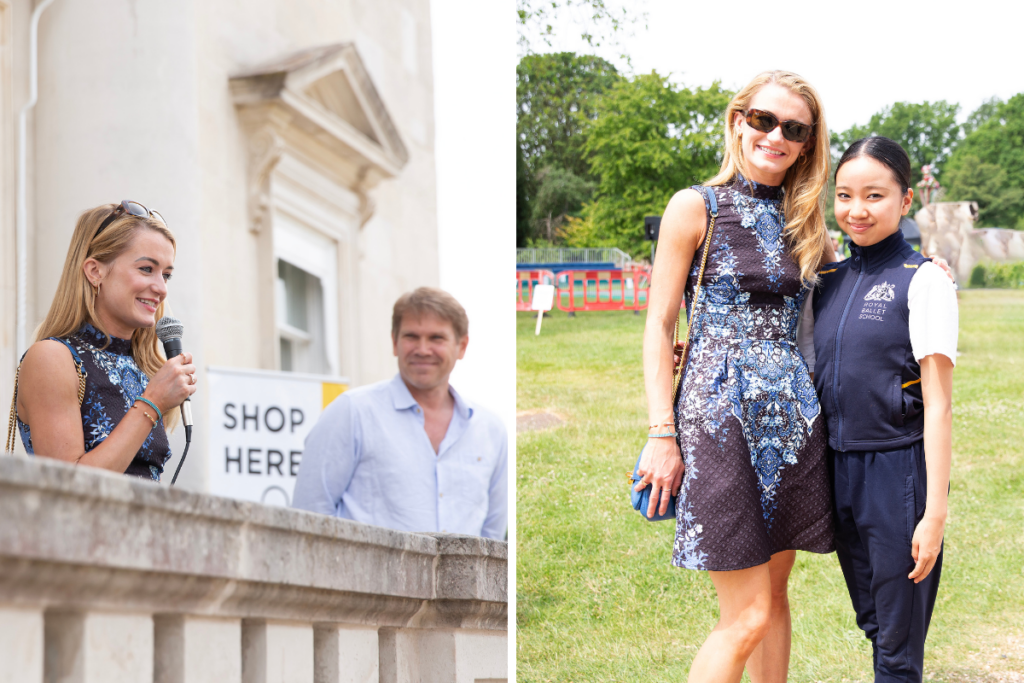 Fun for everyone
From pointe shoe painting to hook-a-duck, there were plenty of games and crafts to get involved in. We also had a range of independent stalls selling unique gifts and merchandise, including our own School shop. There were lots of delicious food and drink stands with tasty treats and refreshments, such as Korean and Caribbean chicken, crêpes, home-baked cakes, and prosecco. Several generous contributors donated an abundance of fantastic prizes for our raffle, including ballet shoes signed by Royal Ballet dancers, dance class vouchers and photography shoots. The winners were announced at the end of the day.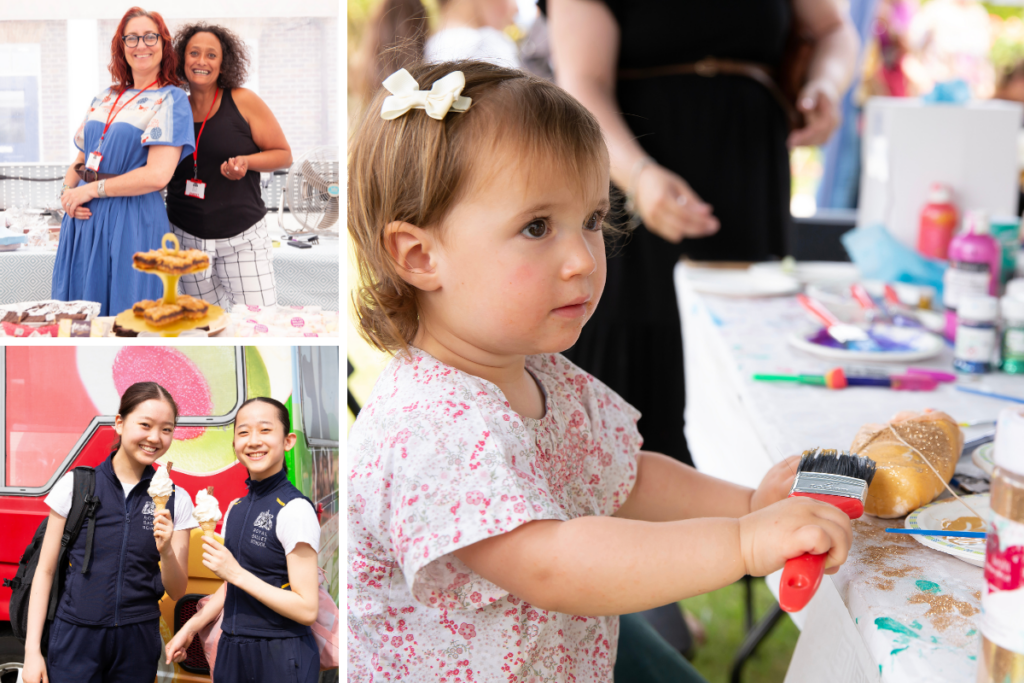 Exclusive performances
Our Junior Associates and White Lodge students performed throughout the Fair, dancing a mix of character pieces and their own choreography. The beautiful weather certainly amplified their talent, and it was terrific that so many of our Upper School students came along to support, many of whom were reminded of their own time at White Lodge. Friends, family, and members of the public also enjoyed these performances.
Our PTA
The PTA work tirelessly throughout the year to support our students' education, training, and well-being. We are so grateful for all their hard work and efforts, and it is thanks to them that we are able to put on such spectacular fairs every year.
Thank you to our PTA, staff, students, stall holders, contributors, and everyone else who made this day possible. We can't wait for the next one!