Many congratulations are due on the success of our Year 9 and Year 11 pupils in the 2016, Young Art Exhibition at the Royal College of Art.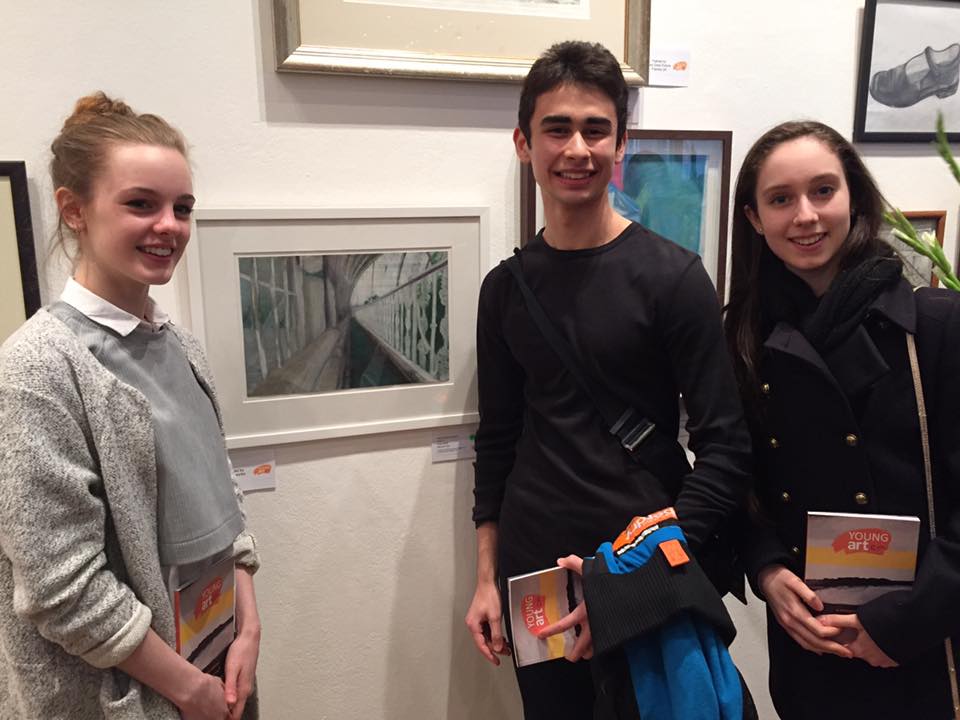 Young Art is an exhibition for school students aged 4-18, raising funds for Cancer Research UK. It is a wonderful opportunity for aspiring artists to have their work judged by well-known professional artists and exhibited at the prestigious Royal College of Art, whilst raising money for Cancer Research UK.
This year over 7,500 young people aged 4-18 from over 80 schools, mainly in London, entered the competition.
The pictures are judged by leading artists, including some Royal Academicians, and 930 were selected to be exhibited.
Over the last 25 years, Young Art has raised more than £850,000 towards vital research into childhood cancer through Cancer Research UK.
Mirabelle Pierre White won 1st Prize in the Year 7-9 category selected by Patrick Cullen:
Manon Forssell Pyk was second prize winner of The Drawing Prize selected by Prof Chris Orr, RA and another of her works was exhibited alongside pieces by Eric Pinto Cata, Toby Seddon and Arthur Henderson, who was Highly Commended.
Aaron Osawa-Horowitz won second prize in the Year 10 to 11 category, with Madison Bailey and Ginevra Zambon also having work selected.
The competition this year was immense; the standard was extremely high, and we are so proud of all our Artists.
Prize giving took place on Tuesday 26th April and the private view was attended by both staff and parents.
Work from the students was on sale alongside the professional artists' paintings which were part of a silent auction organised by Christie's.
All proceeds from these exhibitions go directly to Cancer Research UK. Last year's event alone raised £89,200 for specific research into childhood cancers by the Institute of Child Health, UCL, Great Ormond Street.