Culture and values
One of the world's greatest centres for classical ballet training, The Royal Ballet School offers staff a range of opportunities to be leaders in their field, working with dedicated professionals and inspiring students as they prepare for their careers as ballet dancers.
Students are at the heart of everything we do, and we provide a warm, nurturing environment in which students and staff alike can thrive. We are respectful of each other as individuals, each with a unique part to play in the development of top calibre dancers.
We are an innovative and forward-looking organisation with a rich heritage, and this characterises everything we do. Staff act with the utmost integrity, sharing expertise across teams and sites, and collaborating both across the School and within the wider ballet community.
Benefits and rewards
The School is committed to providing our staff a wide range of benefits, both in-house and in the local community.
Some of our main benefits: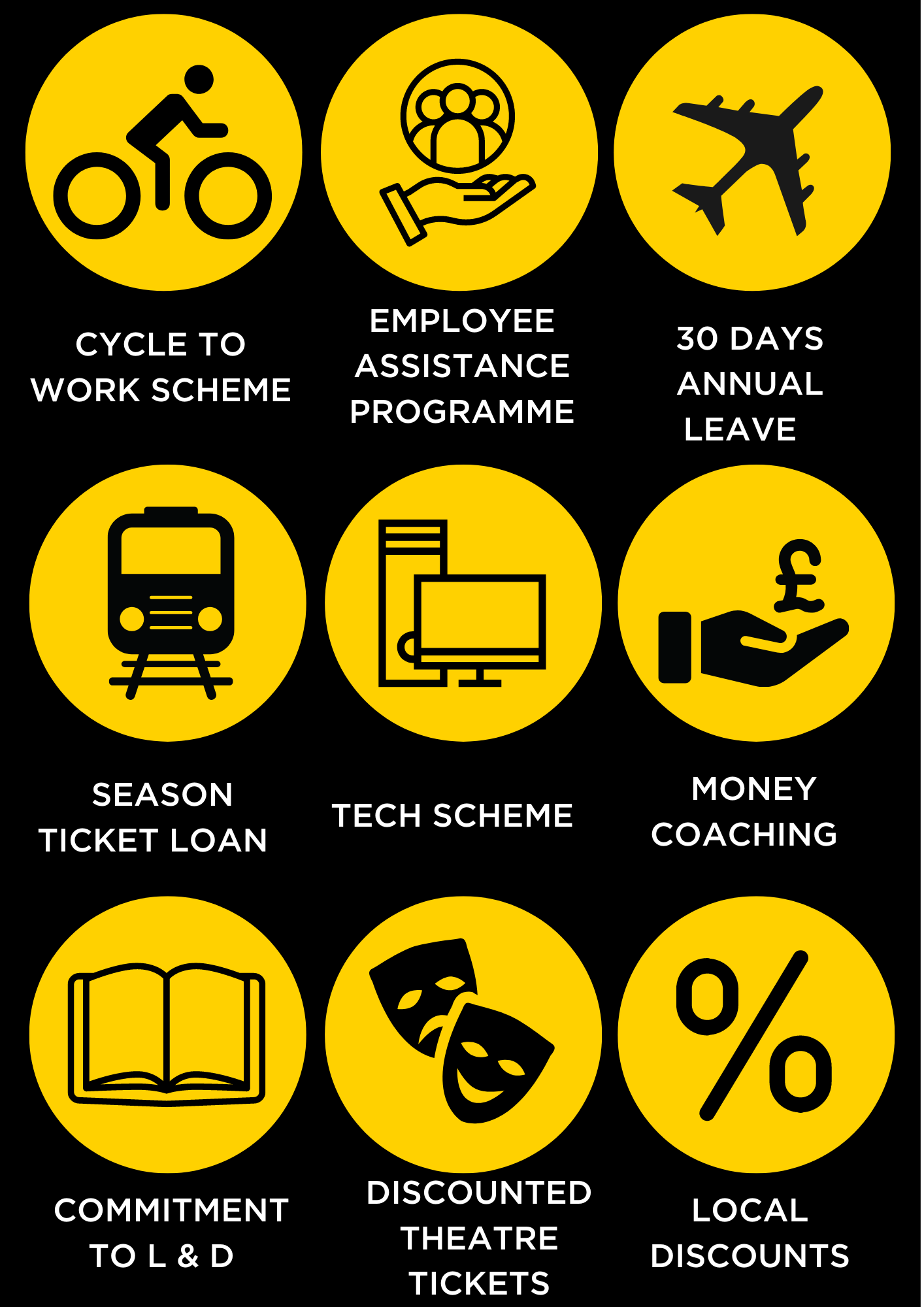 Induction
We are committed to a fair, equitable and robust recruitment and selection procedure for each appointment. We want our employees to feel welcome from day one in the role and have a thorough induction procedure to help this happen.
As well as the line manager inducting new recruits in their role, wherever possible we assign new employees a department 'buddy' to help them with any queries they might have about day-to-day life at the School.
Alongside a one-to-one induction with a member of the HR team, you will also be invited to join a termly Whole School Induction where all members of the Senior Leadership Team speak about their roles and how all the different departments of the School work together towards our mission, vision and values.
Additionally, all staff complete in-service training days, known as INSET days, each term.